If you have an Amazon Prime subscription, you probably heard about scams targeting customers like you. Are you worried about falling victim to such scams?
Cybercriminals these days use different tactics to steal money or to trick them into providing their personal or financial details, which they can use for fraudulent transactions. If you're not careful, you'll fall victim to scams and identity theft.
In this article, you'll learn about the security measures that can help keep Amazon Prime video scams at bay. Know the red flags to minimize your risks of falling victim to their scams.
It's crucial to be updated about the newest tricks that scammers use, so we scoured the web for the latest Amazon Prime video scams.
Read until the end and discover the top reason you're vulnerable to Amazon Prime Video scams. Don't miss out on the critical red flags and tips to avoid these crimes.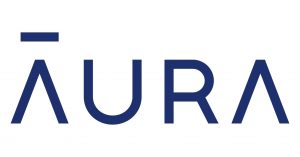 If you'd like to never have to worry about identity theft, financial fraud or other scams again, try Aura. As a #1 rated identity theft protection service, they go above and beyond for you by:
Monitoring your credit cards, SSN, online accounts, personal info etc to alert you if any of your data is being sold, used maliciously or for criminal activities.
Hand holding you through the process of identity theft recovery so you don't get lost.
Providing extra security services such as a VPN, antivirus protection, password manager, parental controls and spam reduction .
You're also covered by a $1M identity theft insurance policy so your finances won't take a hit. With Aura, you'll be protected.
What are Amazon Prime video scams?
Streaming apps have made it possible, easier, and more convenient to watch movies or TV series in the comfort of your home. But as you get ready to watch your favorite show, you get a pop-up asking you to do something.
It could be an activation screen or an internet connection issue warning. These pop-ups are not only annoying, but they're also being used by a lot of scammers these days.
Amazon Prime users can go to www.amazon.com/videohelp if they need help with their account or if they have connectivity problems they need to fix. However, not all users do that.
Some of them go online and make a quick search on how to troubleshoot their Amazon Prime problems. Scammers take this opportunity to con people into sending them money or providing their confidential information.
Some Amazon Prime users prefer to search online for troubleshooting tips rather than going to the said website. Because of that, scammers have come up with an idea to trick Amazon Prime Videos users. They create spoofed websites and fake phone numbers to lure people.
For example, you receive an "internet connectivity problem" error message as you prepare to watch the latest release.
A simple restart doesn't fix the answers, so the screen gives you a prompt that tells you to go to www.amazon.com/videohelp. You'll be directed to Amazon's official page if you click on the link or directly input the link into your browser's address bar.
The problem begins when you input the link as a search query on your web browser. This is the top reason why you're vulnerable to Amazon Prime Video scams.
Scammers create fake pages that look exactly like Amazon featuring its Prime Video service.
When you check the URL of these pages, you'll notice that they're definitely not from Amazon. These sites rank high in search engine results, making you and other unsuspecting users prone to clicking the links.
How do Prime Video scams work?
Amazon Prime Video scams work by asking you to pay money, usually for a lifetime plan, which Amazon doesn't offer. When you click on a fraudulent site, scammers use two ways to try to steal money from you.
The first method is when scammers ask you to enter a code that's found on your device. Once you key in the code and click on the button that says activate your account, you'll be directed to another page or website that asks you to call a number.
When you call that number, the person on the other line will ask you to subscribe to a lifetime plan that's worth $699, which is something that Amazon doesn't offer.
The second method is when you call the phone number listed on the page when you first opened the link you chose when you searched for Amazon's support page online.
The same thing happens when you call the number that's been pretending to be affiliated with Amazon. You'll be asked to subscribe to a plan that Amazon doesn't offer. If the deal is too good to be true, then it probably is.
Another reminder is that you may be locked out of your Amazon account when the site you enter is fraud.
Always check the URL of the website. Close the page if you see that the URL isn't in any way connected to Amazon, even if the page looks a lot like the legitimate one.
Watch out for spelling and grammatical errors. Spoofed websites generally have these issues, so be sure to pay close attention to suspicious, inappropriate, or incorrect wording.
What do scammers do with your information?
Aside from taking money from you, scammers may also take your personal or financial information. They want your personal details so they can steal your identity and use it to commit fraudulent activities, such as opening credit cards and taking out loans.
You'll sustain emotional and financial damage when you fall victim to identity theft. That's why it's crucial to take preventive steps, so you're not left vulnerable to scams.
How to avoid Amazon Prime video scams?
Scammer's strategies for scamming people are becoming more sophisticated by the day. Fortunately, there are things you can do to keep these cybercriminals at bay.
Never engage in any transactions done outside the official Amazon website.
Go only to www.amazon.com/videohelp if you have technical or other problems with your Amazon Prime subscription.
Only call official phone numbers of Amazon's customer service department. Don't call phone numbers displayed on sites other than Amazon's official website.
You should also avoid blindly trusting phone numbers listed on social media accounts that claim they're affiliated with Amazon.
Don't pay or send money to people pretending to be from Amazon, whether it's through cash, wire transfer, PayPal, or other unusual methods.
Only provide your personal information and account details to an official representative from Amazon.
You shouldn't also send money to people claiming that you won a prize or the lottery. Likewise, don't respond to any form of communication (text, email, call) that asks you to provide your Amazon account, personal, or financial information.
Implement these preventive measures, and you'll minimize your risk of falling victim to scams. 
Unfortunately, no preventative measure is 100% safe. Scammers are getting smarter every day and events such as data breaches are impossible to control.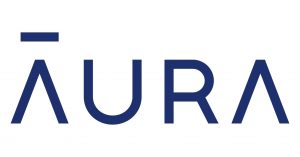 The worst part is most people don't know their data is being used maliciously until after it's too late. That's why you need to have a second layer of safety to help you know when identity theft is happening and recover from it. You need:
24/7 monitoring of all your private data so you know exactly when someone is trying to use your details to harm you or others.
Assurance that your life will go back to normal and everything will be fixed in the event of identity theft.
Access to more robust online security tools so you can do what you love online safely .
Aura does all of this and more, which is why it's our number one identity theft protection service pick. Check it out here:
What to do if you've fallen victim to an Amazon scam?
Amazon takes scams and other fraudulent activities seriously. It encourages all users to report any suspicious correspondence right away.
Call only the phone number that's listed on the official website of Amazon.
Report the scam or suspicious correspondence to the Federal Trade Commission (FTC).
You must also secure your Amazon account.
Conclusion
If you're an avid user of streaming services like Netflix, you should know these warning signs. You should have strong security measures to protect you from Amazon Prime Video scams.
Add the URL of Amazon or its support page directly to the address bar in your web browser so you'll be directed to its official website. Furthermore, only call phone numbers found on Amazon's official website.