When it comes to budgeting your food and grocery allowance, most probably, you might be asking yourself about "how to save money on meat?" Since meat has been part of your daily meals, being as the main dish such as on steak or just added in small bits in fried rice, you still need to allocate budget for it, because meat consumes a large part of your grocery allowance. Therefore, here is a great tip on how to save money on meat.
The best way to save money on meat is to buy in bulk packages when there is a promo on the store. You just need to divide it into small manageable sizes, and then place it into freezer bags so that it will be properly stored inside the freezer. Make sure to label the meat and put a date of purchase.
Meat has been a staple on every dish because of its nutritive value, which is very high on protein that helps in building and repairing muscle tissues. It is also rich in Vitamin B, which helps in blood formation and enhances brain function. Moreover, meat is also rich in essential elements needed by your body such as zinc, iron, selenium, and phosphorus. That is why people used to cook with meat in every dish they served.
Hence, here 8 Effective Ways to save money on meat that will surely lower the cost of your everyday meals.
1. Watch Out For Your Local Meat Shop's Promo/Sale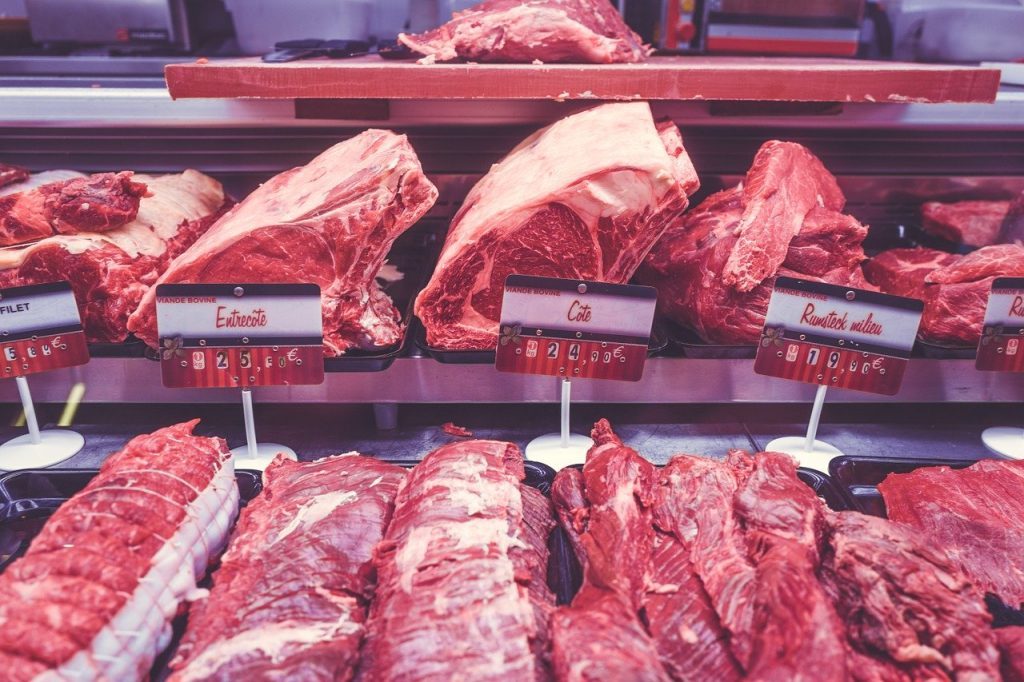 When your local meat shop offers promo or sale, you need to grab this opportunity to stock up and buy more than your usual meat consumption. You may consider buying in big packages, and then breakdown in smaller packages once you have thoroughly cleaned the meat.
You may place them in well-insulated freezer bags with proper labels such as the date of purchase and the type of meat placed in the bag such as pork, beef, chicken, or lamb, before you placed them inside the freezer. In this way, you know which bag must be consumed first to avoid mixups.
Aside from saving much money from buying bulk meat packages, you will also save time from cutting it since it was cut already in a small and manageable size, which is just perfect for the meal you will cook.
2. Grind It Yourself (G.I.Y) Or Cut It Yourself (C.I.Y)
Instead of buying prepared ground beef, why not just buy a whole chuck steak?
It would be nice if you have a beef grinder at home, so that you can just grind the whole chuck steak yourself. In this way, you can save some cash that can be added to your grocery allowance, instead of paying for the butcher to the grind the beef for you.
Meanwhile, you may also buy a whole chicken, and then just cut and slice the chicken in your kitchen, instead of buying those prepared packages of breast and cutlets, which are a bit pricey.
Make sure to check where to find the cheapest place to buy meat in bulk in your local store or meat shop, so that you can buy meat in large quantities, and then cut the meat the way you wanted it to be used in the dish you are preparing.
Also, you can save a few bucks from buying meat in bulk orders, because some meat sellers give discounts to customers who purchase a lot from them.
3. Recycle Leftover Meat
Another great way to save money on meat is to recycle leftover meat from meals. For example, you have roasted a whole chicken for your dinner and there is a leftover of the roast chicken from last night. Hence, what you need to do is to put the leftover on the refrigerator, and browse on the internet to get some recipe ideas you can make out of leftover roasted chicken.
Just make sure that the leftover meat is not spoiled. Otherwise, you'll spend more money paying hospital bills.
4. Prepare Less Meat, More Veggies
Instead of cooking a whole kilo of lean beef in making your lunch, why not just cook the half kilo and save the other half for later. One simple trick to make the dish look like a whole serving, is to put more veggies and fill it with side dishes. In this way, you cover two meals, instead of preppin it for a single meal.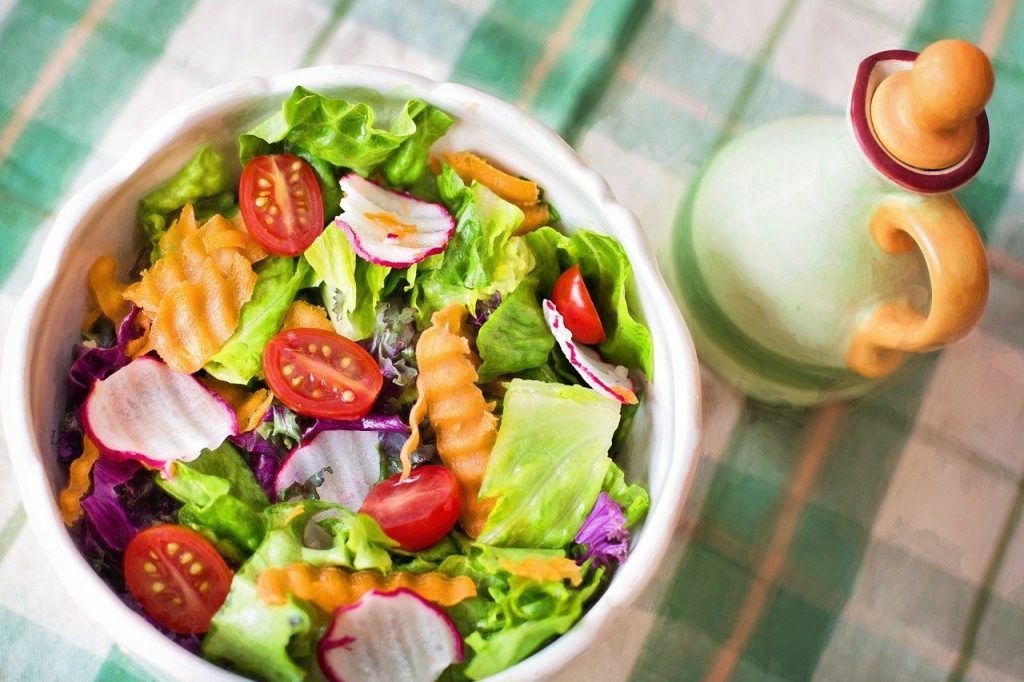 Another meal preparation that consumes less meat is by making fried rice wherein you just put small bits of meat, and then you add some veggies, soy sauce and other condiments, and you're done.
5. Shop At Meat Shops That Offer Budget-friendly Prices
Check your local meat shops or supermarkets that offer cheaper prices for meats. You may consider shopping at Aldi since they offer reasonable and affordable meat prices for beef and chicken.
Another way to save money on meat is to shop at local farms and ranches wherein you can buy an entire cow, pig, chicken, and turkey for a cheaper price. Hence, here is a guide you may read about how to buy a whole cow, the cost, and its proper storage.
6. Look For Meat Coupons
Actually, there are coupons for meat, which can be used to get discounts on meat. You may get them through meat retailers such as Hormel, Tyson, and other retail meat shops.
One great hack to get printable coupons is through Coupons.com, wherein you just need to enter the brand or product and you will find a coupon available right away. You may also check your local grocery stores or meat shops for any coupons, which can be used as a discount on products – that include meat products. You don't want to miss that opportunity, right?
7. Stockpile Meats During Holidays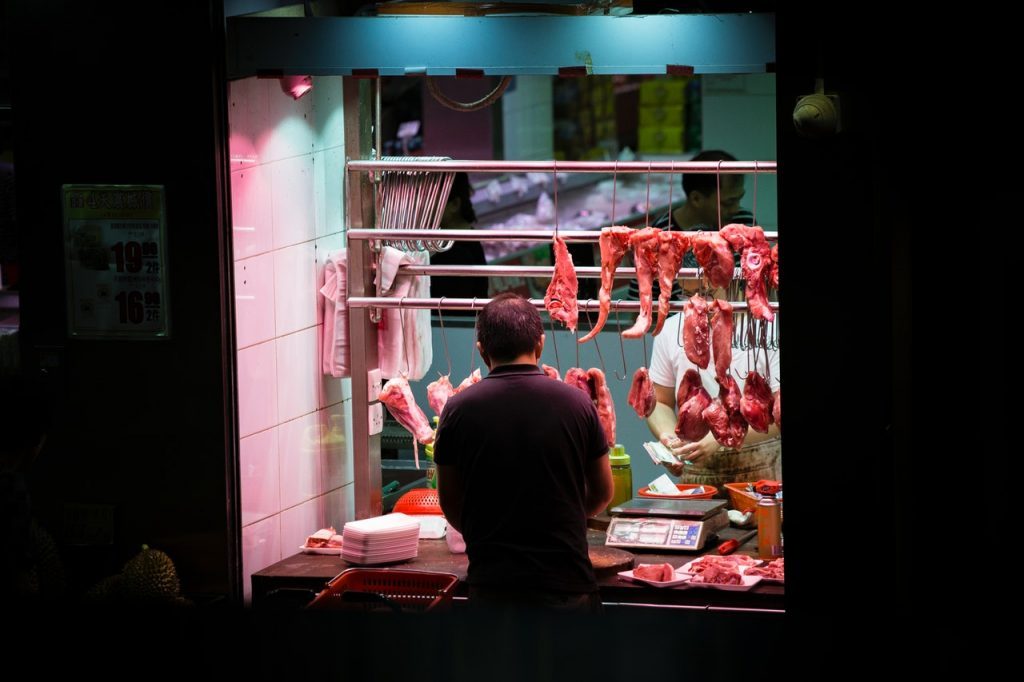 During holidays, stores will cut down the price for meat, hams, and turkeys. Therefore, use this opportunity to stock up meat and hams as many as you can while the prices are low. By doing this, you can save money in the long run since they will be put back to their original price after the holidays.
8. Try Meat Alternatives
Instead of preparing meals everyday with meat, why not use other meat alternatives so that you can save up money on meat. For example, the meat you buy at the store will last for a week, but when you try other meat alternatives you can save the meat that is meant to be cooked for the day.
Hence, you may read below post other meat alternatives that still have the same nutritive value just like a normal meat.
Types Of Meat Alternatives
You have a tight budget for meat? Well, no worries, since there are other great alternatives for meat that still have the same nutrients you can get from a regular cut of meat. Hence, you can ask your vegan friend to get some tips about meat alternatives that can be used for not-so regular consumption since you are just cutting your budget for meat.
According to vegans, here are the best meat alternatives that can be eaten for daily consumption. They are usually plant-based; therefore, do not expect that you got to taste the juice of a regular meat.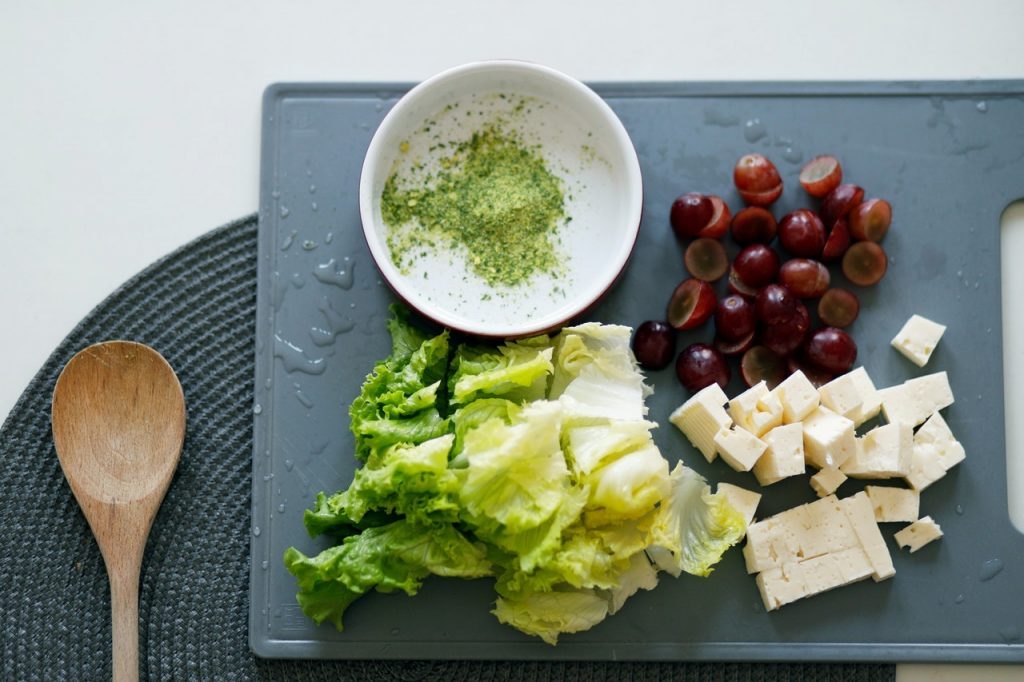 1. Tofu
Tofu has been a popular alternative to meat, especially in Asian countries, where it is considered as one of the great sources for nutrition. It is a low-calorie protein and contains all the essential amino acids your body needs.
Tofu has a mild flavor, which makes it versatile; hence, it can absorb aromas from different spices. You may try to marinate it to give you the flavor you desire. In fact, a cup of tofu will give you the following nutrients:
Calcium
Calories
Fat
Fiber
Iron
Protein
2. Plant-based Protein Rich Foods
Plants such as beans, mushrooms, lentils, and others contain high protein, which makes it a good meat substitute. Since plant-based food will cost you less than a pound of a regular meat, hence it will help you lower the cost of your meal.
For instance, instead of taco meats, you can use black beans and instead of strips of meat, you can use slices of mushrooms. You will not just save money on meat, but it is also good for your health since plant-based protein foods are lower in cholesterol.
3. Tempeh
Another soy-based meat alternative is tempeh. It's just like a tofu but it has slight differences in terms of nutritional values. Tempeh is more rich in fiber and protein. It also contains gut-friendly prebiotics and probiotics, which aids in digestion. This is because of the fermentation process in making tempeh.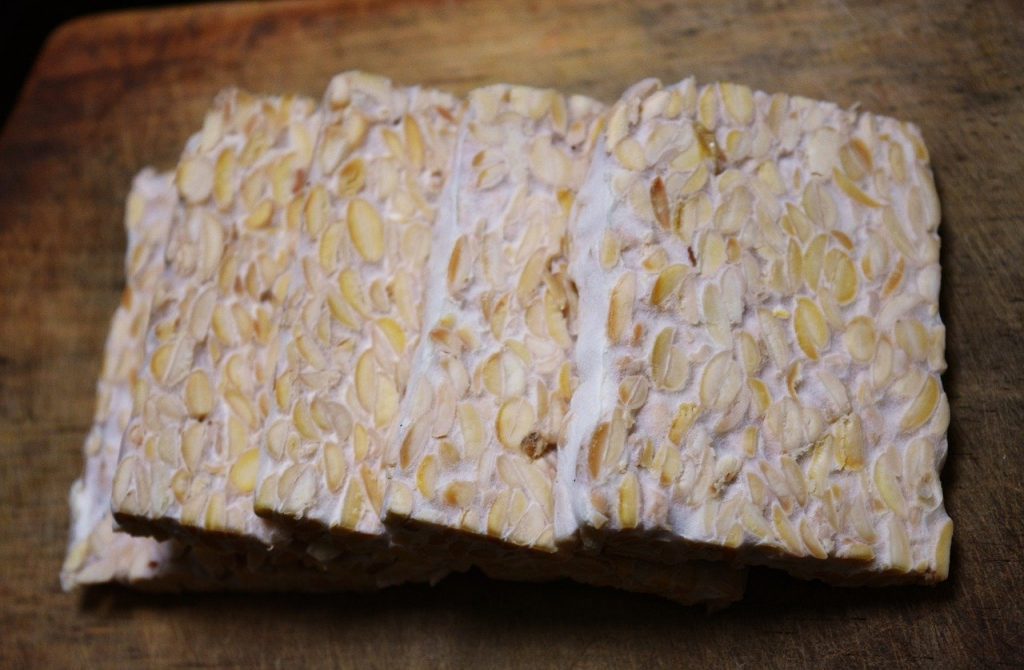 However, tempeh is not as versatile as tofu since it's flavor is way stronger than tofu's mild flavor. Hence, you may use tempeh as a barbecue meat alternative or you can use it as meat alternative to sandwiches and salads. Hence, listed below is the nutritional value you can get for a cup of tempeh.
Calcium
Calories
Fat
Iron
Magnesium
Protein
Vitamin B-6
4. Oat Flakes
Oats are now found as a great source of protein and are available as pulled oats just like pulled pork, yet in a more nutritious way. Oat flakes are made with fried oat dough mixed with vegetable broth, grated carrots or courgettes, small amounts of fat, and usually other vegetable proteins such as wheat protein, lupin protein, pea protein, etc.
They are a great source of iron and zinc and can be bought at an affordable price in the supermarket, which is cheaper than regular meat.