This post may contain affiliate links. Which means we may earn a commission if you decide to make a purchase through our links. Please read our disclosure for more info.
Do you use Cash App and are wondering if there's an ATM that doesn't charge for withdrawals?
The simple answer is that there are no free ATMs for Cash App withdrawal. But this does not mean that you always have to pay for such bank charges. We'll show you how to get money back or save on cash withdrawals. This way, you'll get all of your money.
We've scoured official and non-official sources to find the cheapest ways to do ATM withdrawals with the Cash App. We've even included lots of tips to save on withdrawal fees so be sure to read until the end.
Which ATMs are free for Cash App?
One of the great things about the Cash App card is that you can withdraw your money at any ATM. But you will be paying a $2 fee on each transaction for convenience. In addition though, banks also charge additional fees on top of the Cash App ones.
2 dollars is not much, but adds up if you withdraw your money regularly. For example, the average person makes six to eight withdrawals a month, meaning you will have $16 less in your account.
How to Take out Cash for Cash App for Free?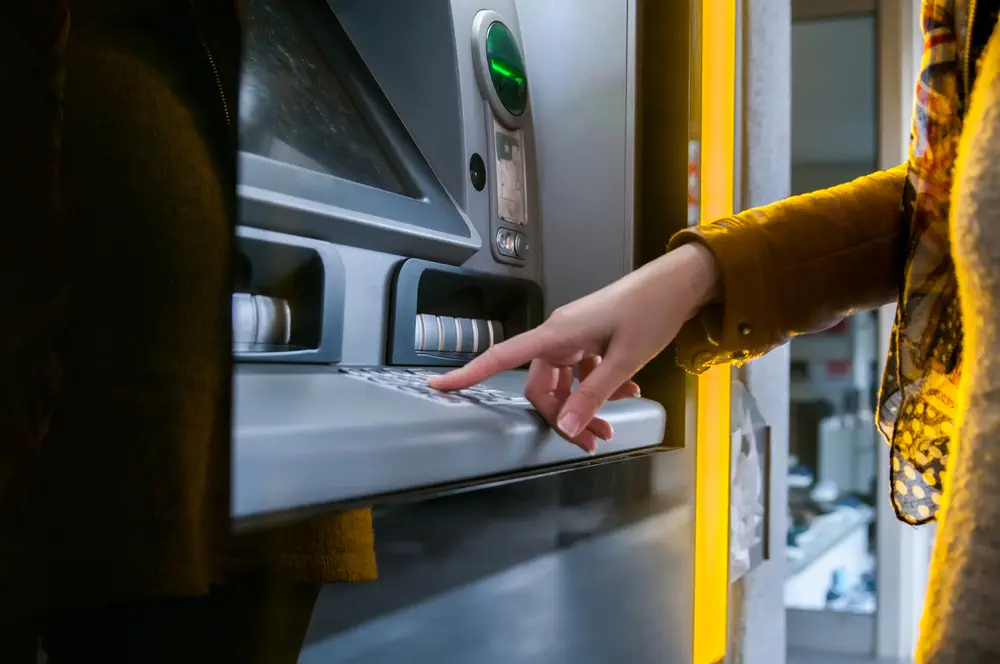 Since ATMs charge fees, try withdrawing your money from the Cash App for minimal or zero fees. Save from the Cash App ATM fee with these tips.
Get your ATM fees reimbursed
Generally, Cash App collects $2 every time you withdraw from an ATM. But if you get $300 or more from paychecks deposited to your account, Cash App automatically reimburses ATM operator fees.
Aside from payroll income, you can also receive reimbursements from unemployment insurance deposits.
But first, Cash App requires you to set up a direct deposit account.
Open the app, then click the Banking tab on the home screen.
Find then click the routing and account number below your balance.
Copy the numbers from the app.
Give the numbers to your payroll or benefits provider.
But there's another way to receive money through direct deposit.
Open the app, then click the Banking tab on the home screen.
Tap Direct Deposit, then choose Get Direct Deposit Form.
Input employer or government institution's information, expected amount, and sign the form.
Choose Email Form, type the recipient's email address, then press Send.
Once you've received $300 or more through direct deposits, expect reimbursements within 10 business days. Take note that Cash App will reimburse three ATM withdrawals every 31 days.
So how much can you reimburse?
Cash App reimburses its customers up to $7 per ATM withdrawal.
Remember that you don't have to fill out any form for reimbursements since Cash App automatically returns the ATM operator fees deducted from your account. But, if you notice that 31 days have elapsed and you still haven't received the reimbursement, try contacting their customer service.
Here's how you can reach out to their support team.
Raise your concerns through the app using Cash App Support.
Go to the Support page, then tap the "Contact Support" link at the bottom.
Call 1 (800) 969-1940.
Transfer the money to your bank account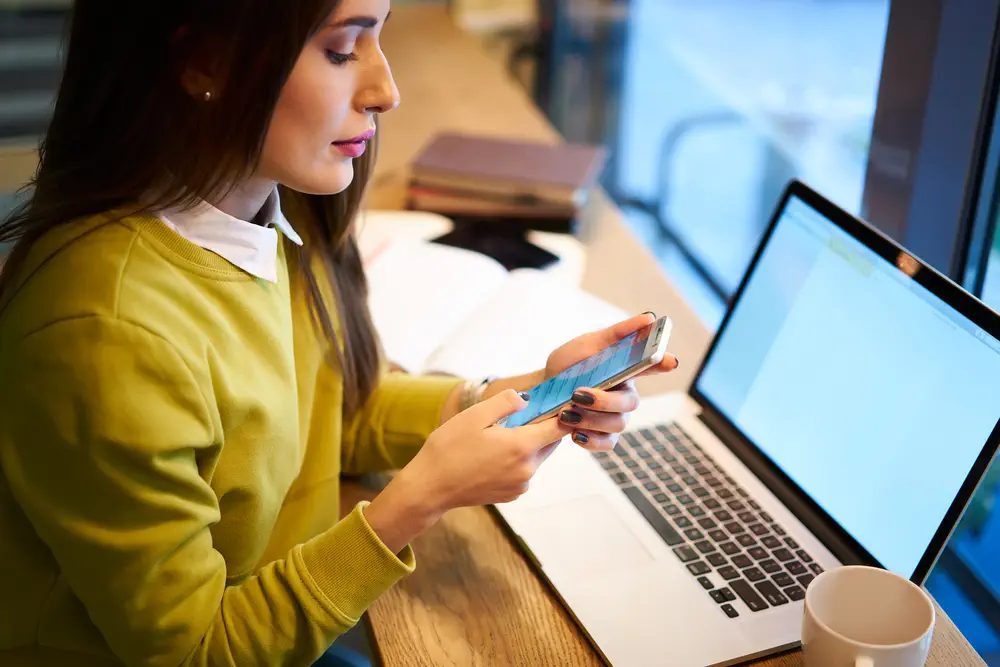 You can use an additional trick to withdraw for free. You only need to transfer the funds to another bank account.
Link your bank account to Cash App.
Open Cash App on your mobile device.
Click the Profile icon on the home screen.
Choose Linked Banks, then click Link Bank.
Follow the prompts so you can successfully link a bank account.
You can also remove or replace bank accounts should you avail from other fintech institutions.
Transfer money from Cash App to your bank account.
Click your balance located on the bottom left corner of the homepage.
Choose the Cash Out option.
Adjust how much of your available balance you want to transfer.
Select the Instant option at the bottom of the screen if you want to immediately receive the money. Otherwise, pick the Standard option, but it will take more time for the transfer to reflect on the bank account.
Click Done.
Take note that the Instant option requires a $0.25 fee. If you want to save more money, select the Standard button. Expect your transfer from 1 to 3 business days.
Withdraw using your bank's debit card.
Once you've already received the money in your bank account, use your debit card to withdraw from an ATM operated by your bank.
Make sure to withdraw only from your bank's ATM for a free transaction. If you choose the Standard transfer, you can entirely avoid paying a withdrawal fee. On the other hand, you'll save $1.75 per withdrawal if you select the Instant transfer option.
If you withdraw from an ATM not operated by your bank, you'll have to pay up to $3.
What ATMs Can I Use for Cash App Money Withdrawal?
You can use any ATM, but here are some of the ATMs where you can withdraw money through a Cash App card. Even though you're not a customer of a particular bank, you can still withdraw money using your card.
Here's a list of some banks and their corresponding non-network ATM fees.
| | |
| --- | --- |
| Bank | Non-network ATM fee |
| Union Bank | $2.00 |
| First Horizon Bank | $2.00 |
| Frost Bank | $2.00 |
| Bank of America | $2.50 |
| HSBC Bank USA | $2.50 |
| Wells Fargo | $2.50 |
| JPMorgan Chase | $2.50 |
| Citibank | $2.50 |
| HSBC Bank | $2.50 |
| Citizens Bank | $3 |
| M&T Bank | $3 |
An ATM with the standard $2.00 fee is better than banks that collect higher charges. It's recommended to find ATMs operated by Union Bank, First Horizon Bank, or Frost Bank so you can save on withdrawal fees.
If there's no nearby ATMs from the said bank, you can still opt for ATMs that charge $2.50.
How to Withdraw Money from Cash App Card?
Now that you already know where to withdraw, here are the steps to use the card at ATMs.
Insert your Cash App card into an ATM. Note that some machines require only swiping your card then removing it. However, others need you to keep the card inserted until the end of your transaction.
Type your highly confidential card's pin.
Choose from the transactions, like balance inquiry, deposit, or cash withdrawal.
Select cash withdrawal, then enter the amount.
Receive the cash from the ATM's lower slot.
If you want a printed receipt, click Yes when the prompt appears.
Make sure to get your card before leaving the premises.
What is the Cash App ATM Withdrawal Limit?
Like most banks and financial institutions, Cash App has a withdrawal limit you need to take note of.
Check out the following limits of ATM withdrawal.
$1,000 per transaction
$1,000 per day
$1,000 per week
Good news: you can increase the mentioned limits through easy steps. But first, you need to be 18 years old and above to verify your identity. Provide your full name, birth date, and Social Security Number's (SSN) last four digits.
Still, if Cash App doesn't adjust the limit, the company will ask for additional information. These practices ensure data and funds protection.
Can You Use a Free ATM for Cash App Withdrawal?
Yes, it's possible to withdraw for free when you have a Cash App debit card. However, you have to learn some tips and tricks.
First, withdraw $300 or more for an automatic reimbursement of up to $7. Another trick is to transfer money from your Cash App account to another bank with its own operated ATMs. Choose the Standard option, then withdraw from your bank's ATM to avoid the fee completely.
If you follow the steps we've mentioned above, you could get the full amount of your hard-earned cash and save from ATM fees.