Looking for a new home is one of the challenging parts of adulthood especially if you'll be moving on your own. Imagine all the stuff that you need to do while doing your day job and thinking about all the tasks and errands that need to be done.
Another thing that you'll be worrying about is the cost of moving. How much money do you need to move all your appliances and how much to spend on the furniture that you'll be needing in your new pad?
The average cost of furniture for a house will extremely be painful for your budget but it can be lessened with the help of some tips and clearance sales. But before moving out on your current place, be sure that you're 100% ready with these helpful tips.
How Much Should You Spend On Interior Designs?
Of course, a new pad means new designs. This is one of my favorite things about moving into a new place is deciding what kind of vibe do I like.
Everybody wants a house that will feel like a home, a place where we can comfortably drink coffee in the morning and a cozy place to sleep in the evening. To give some ideas, here are some design ideas and vibe that you can choose for your new pad.
Rustic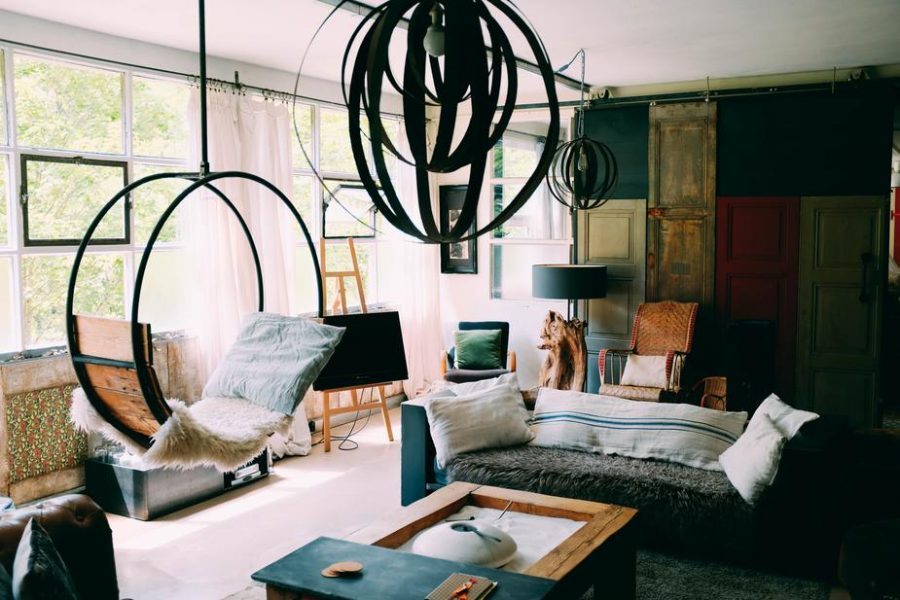 Simple yet notably beautiful. If you feel cozy around organic elements, the rustic style is the best for your new home. Most of its materials are composed of metals, stones, and raw wood to make you feel more connected to the outside world. It's like bringing the outdoor vibe inside your home.
Rustic furniture pricing:
Industrial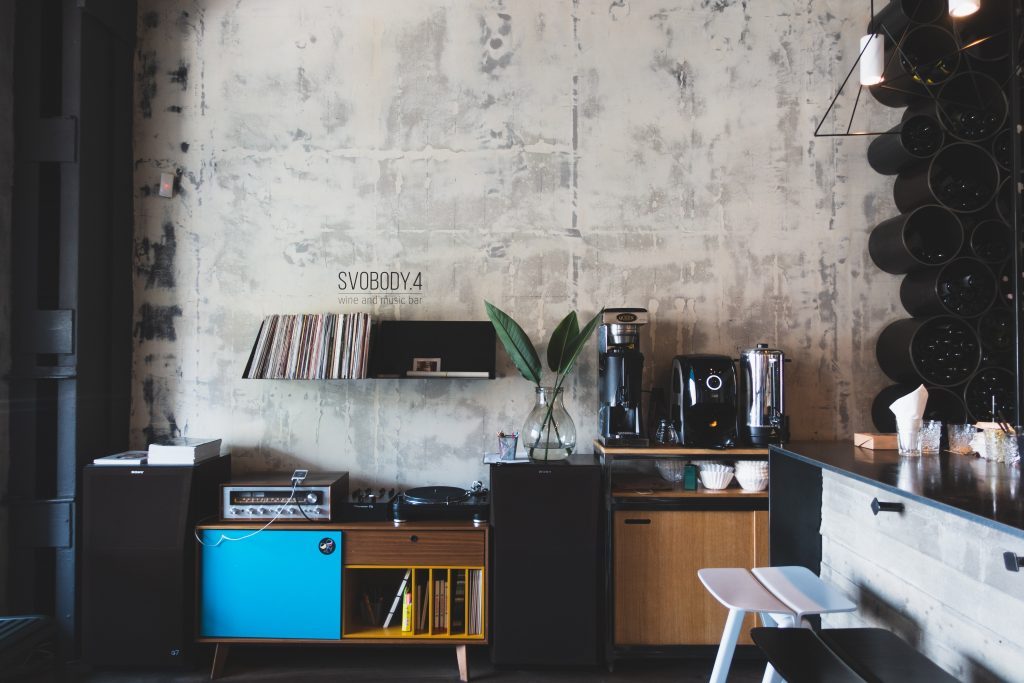 The Industrial style or industrial-chic design is an aesthetic trend resembles old factories and industrial spaces. It usually blends with vintage designs and a neutral color palette that gives you the perfect blend of old and new.
Industrial furniture pricing:
Bohemian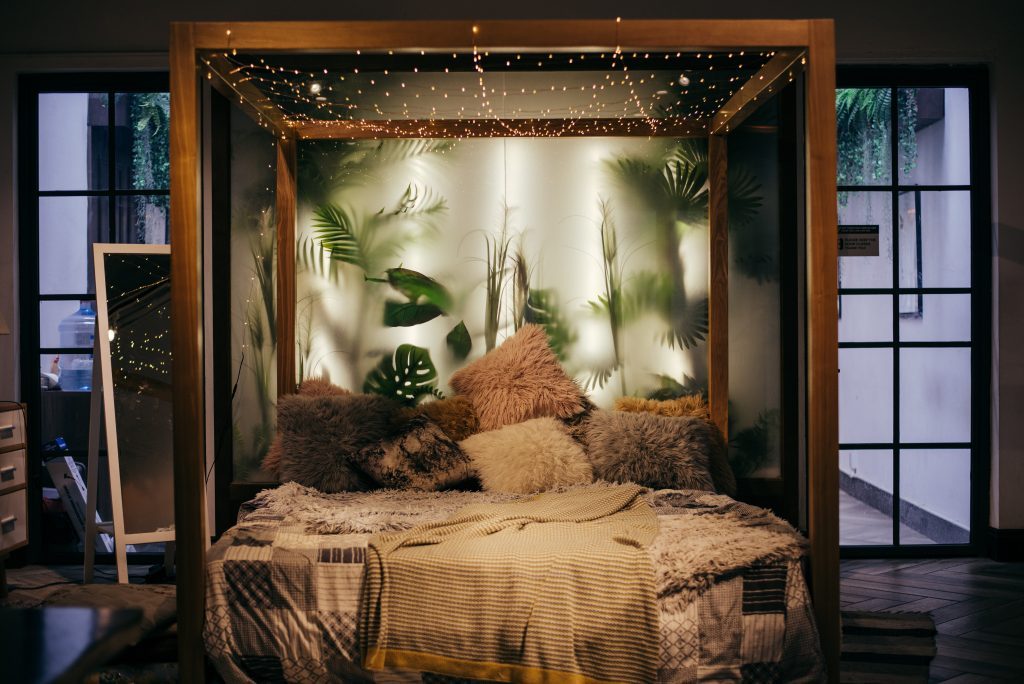 Bohemian or Boho is recommended for people who dig artworks. It gives your place life and culture that can make you feel more relaxed and carefree. Usually, boho designs are composed of warm earthy colors, jewel tones, and metallics that will give your pad a unique vibe.
Bohemian furniture pricing:
Modern
Modern design and industrial design are almost alike but differ in some elements. In creating a modern design, the first thing you must have is primary or bold colors on your walls or furniture. Large windows are also a must-have for fresher air and natural light that will give you a modern vibe. Lastly, make sure that your place is clutter-free to make your spaces visible.
Modern furniture pricing:
Minimalist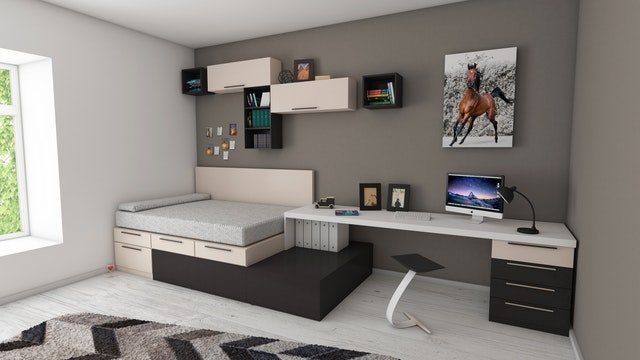 In minimalist design, you need to remember 3 words: simple, light, and space. Colors are also a huge factor here, always stick to your chosen color and make sure that they are light for the eyes. Accent colors such as beige and white are highly recommended and make sure to add textures to give some life on your design.
Minimalist furniture pricing:
Where To Find Cheap Furniture
Now, these are the questions that everybody is asking, what is the average cost to decorate a room? Is expensive furniture worth it? Where can you find cheap furniture?
But wait, before decorating your home you must know what decors should you prioritize to emphasize your chosen color scheme. So what are the decors that can affect the ambiance of your home? Rugs, curtains, tables, lights, etc. are the simple decors that can give life to your home and the good thing about these decors is that you can easily change them from time to time.
Now, to answer all your questions, we listed the best stores that offer cheap yet quality furniture and appliances that you can buy even if you're on a tight budget. We also include each furniture's price and shipping fees per store.
IKEA
IKEA is a well-known company that designs and sells ready-to-assemble living room furniture, home accessories, kitchen appliances, and other useful goods that you can use in your home.
People love IKEA because most of them would rather buy this ready-to-use furniture to save time and energy. Also, they offer cheap yet quality furniture for your home sweet home.
Pricing:
Lace curtains start at $4.99
Desks start at $39.99
Cabinets start at $99
Sofas start at $149
Shipping: Large item delivery fee starts at $39
Walmart
Walmart Inc. is an American multinational retail corporation known to operate discounted department stores, and hypermarkets. Its headquarter is located in Bentonville, Arkansas and was founded by Sam Walton in 1962.
Pricing:
Microfiber Comforter starts at $17.28
Shag Area Rug starts at $22.98
TV stands start at $21.07
Shipping: Most of their items are qualified for free shipping or store delivery
Houzz
"Create the home you've always wanted," their slogan says it all. Houzz will let you discover design ideas based on your taste. They will also let you connect with local professionals who can help you with your project in designing your new home.
Houzz offers hundreds of inspirational photos that you can explore on their websites. Whether you're into modern design, contemporary design, or traditional, Houzz has the best furniture for you.
Pricing:
Sheer curtain starts at $27.99
The area rug starts at $40.79
Dressers start at $47.80
Bathroom mirrors start at $58.99
Shipping: Some items qualified for free shipping
Sears
Sears, also known as Sears, Roebuck, and Company is a chain of department stores founded by Richard Warren Sears and Alvah Curtis Roebuck in 1893. This store offers a lot of cheap appliances, tools, electronics, outdoor equipment, etc.
You can also browse for sale items that are almost 60% off on their website.
Pricing:
The window curtain panel starts at $1.99
Pillowcase Protector starts at $5.59
Side Tables start at $17.99
TV Stands start at $37.96
Shipping: Orders over $35 are qualified for free shipping
AllModern
It's in the name, AllModern is all about living a modern lifestyle. From lighting to rugs and home décor, they offer the best furniture that will suit your taste.
The thing here is that they still have an ongoing new year sale on selected items that are 70% off the original price.
Pricing:
Darkening Grommet Curtain Panel starts at $12.38
Bed Cover set starts at $21.33
3 Pieces of Floating Shelf set starts at $22.99
Ceiling lights start at $44.70
Shipping: Most of their items are qualified for free shipping
Besides Furniture, What Else Will You Spend On Your New Pad?
First and foremost, before moving into your new pad and making the decision on whether what it should look like, you must know how much is your budget. Are you willing to pay more than a thousand dollars for a new pad, is expensive furniture worth it? do you need to stick on your budget?
According to Cost of Living in the United States article, the cost of an average apartment in the United State cost $500, a one-bedroom apartment in rural areas up to $1,500, a 3 bedroom apartment in urban areas. But take note that these prices may vary depending on which utilities are included in your rent.
You also need a budget on your housing utilities to make sure that you won't end up losing all your money. What do you mean by housing utilities?
Water And Trash
Of course, the water and trash should be included in your rent but there are instances that they are not so you need to pay quarterly to your landlord. Generally, the payment is around $50 up to $75 every quarter.
Electricity
Your electric bill depends on your appliances and how often you use it. The size of your pad is also a factor in your electricity bill but on average, it can cost around $50 to $150 per month.
Gas
This depends if your landlord will allow you to cook in your apartment. If you'll use gas for cooking this will cost about $10 to $15 a month depending on how much you cook. But if you'll use it for heating it can cost $50-$100 per month.
Internet
This may not be needed by some but if you're one of the people who can't live without the internet, the average cost of the internet is around $45 to $50 per month.
The factors to consider before moving into a new apartment can be overwhelming but imagine, coming home in a cozy and comfy home after a long day at work is really worth it. This planning may take some time, a lot of effort, and lots of money but always remember that your home describes who you are, so better make the most of it.