With prices skyrocketing, it's only logical to look for extra ways to earn money. Whether you have a full-time job or are a freelancer wishing to earn more, there's always a way.
It might be an unexpected income stream, but did you know that mobile and online games can help you earn a little more?
Even in your downtime, playing these online games help you through an emergency expense or adds more to your savings. With so many game apps in the market, however, how can you be sure you'll get paid?
This post rounded up the game apps that pay instantly to PayPal. We verified their legitimacy through official sources, and we noted the pros and cons based on actual users' feedback so you can make informed decisions.
Don't miss out on the good stuff—discover the best game app to use to begin making extra money here:
Before you sign up to any money-making opportunities online, it's best to have some data protection. Scammers prey on sites and apps like this to steal your identity and commit financial fraud and other crimes.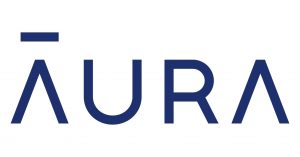 Aura is our #1 rated identity theft protection service which goes above and beyond for their customers. They:
Offer 24/7 White Glove Fraud specialists to help you recover your data.
Insure you up to $1M for all eligible fees and losses.
Give you access to privacy tools such as a VPN, email aliases, antivirus software and more .
You shouldn't take chances these days when you're giving out your private information online. Try Aura today.
What are the best game apps that pay instantly to PayPal?
Not all online games pay good money, so it's important to choose ones that pay you not only real money but pay instantly via PayPal. Here are some of the best:
Swagbucks Play
Swagbucks is one of the most popular names in the world of Get-Paid-To (GPT) apps, and it's primarily known for its paid online surveys. However, you can also earn money on the app by playing games and doing several other tasks.
The app is available on both the App Store and Google Play. It allows you to play games for free and earn money in return, but users also know it for video-watching, web browsing, and even online shopping.
As for games, you can choose to play hundreds of options, including the following familiar ones:
Solitaire Cruise
Angry Birds
Wheel Of Fortune
Play Board Kings
Grand Mafia
Mafia City

Users have rated this platform at 4.3 on Trustpilot and A+ on BBB.
Some report that you can earn up to 15,000 points for installing and playing regularly, which is a lot because 100 points equal $1. With 15,000 as a bonus, you easily earn $150.
These can be redeemed through either gift cards from Amazon and Walmart or PayPal Cash. You only need a minimum of $3 to cash out.
Here's how you can start earning:
Visit Swagbucks at www.swagbucks.com to sign up. You can link your email, Gmail, or even Facebook account.
After signing up for Swagbucks, scroll through the Discover page and focus on the game options.
You'll have hundreds of options, including the most popular ones: Bingo Blitz, Grand Mafia, Slotomania, Gin Rafia, or World Series of Mafia. Choose whatever you feel like playing.
Before starting the game, it's best to read the details by clicking on "Learn More." You need to know how much you can earn in the game and how quickly you can earn it.
If you feel like the game offers what you need, play the game and have fun!
Rewards earned will automatically be credited to your account between three and ten days, depending on the game.
Pros and cons of Swagbucks
PROS
It's a reliable and established platform with millions of downloads and good ratings.
You enjoy stress-free payouts through PayPal or Amazon and Walmart gift cards.
It has a user-friendly interface.
CONS
Games can't help you earn much on the app, and you must accomplish other tasks like answering paid surveys or watching video ads.
According to some reviews, users can wait longer than three to ten days for their payouts.
Mistplay
If you're someone who dedicates time to playing online games, Mistplay offers the perfect income stream opportunities. It claims to be the #1 loyalty program for mobile gamers and has given $34 million to date among its user base of over 21 million.
The longer you play in this app, the more money you earn. Patterned after a paid survey site, you can not only play mobile games but also earn loyalty points for mere engagement.
If you spend 2 to 10 minutes playing a game, you earn around $0.66 in cash. Games available on the app allow users to make between $2 and $5 per hour, and you only need to reach $5 to withdraw.
Mistplay offers you countless games to choose from weekly, which includes a $400 grand prize, which also resets weekly. After earning money, you will receive the cash reward via email in less than 48 hours as a gift card.
You can also opt for other rewards, including Amazon Visa and even Google Play credit. The only downside is that the app is currently only available for Android users.
If you'd like to test the waters out, here's how to join Mistplay:
Sign up for Mistplay on your mobile app. You can also link your Google or Facebook accounts to your profile for a convenient sign-in process.
You'll need to provide your birthday and gender, as you need to be over 13 years old to play Mistplay games.
After this, it's best to read and accept the Terms of Use and Privacy Policy.
Pros and cons of Mistplay
PROS
You can choose between gift cards and credit as rewards.
You can enjoy an ad-free playing experience, which minimizes distractions and unwanted installs.
CONS
It's currently available for Android users only.
You can only earn $50 maximum monthly.
Many users report that earning can slow down over time.
QuickRewards
If you're a beginner and not much thrilled about playing games (but really need extra cash), QuickRewards offers you convenience and accessibility.
Apart from playing traditional online games, you can participate in simple games like trivia and still earn points.
QuickRewards is another established GPT app, and it was founded in 2002. It's based in Brooklyn, New York, and offers numerous earning opportunities. It claims to have given more than $7 million to its users.
Trivia games on QuickRewards offer you a lot of room to earn, and once you reach high scores, you can receive your reward. It's a fun way to earn money, but as with most game apps listed here, the rewards aren't particularly substantial.
If trivia isn't your forte, you can also play other game genres, including "Guess My Number." You can also participate in paid surveys and online shopping, which allow you to earn additional points. Watching videos can also help, and some users report earning as much as $5 per video.
The app typically pays you after an hour of cashing out, but some payments can take up to 72 hours. Thankfully, you don't have to reach a minimum amount before you can withdraw your cash.
To join QuickRewards, you must meet the following criteria:
Be at least 18 years of age
Be a US or Canadian citizen
No VPN
No proxy servers
PayPal user (for cash payments and gift cards)
If you fit these criteria and want to sign up, you only need to visit the website and fill out the form.
Pros and cons of QuickRewards
PROS
The platform has been around since 2002, and many users attest to its legitimacy.
There is no minimum amount threshold for withdrawal.
You can choose from several earning methods.
It offers easy tasks perfect for beginners.
CONS
It's only available to those in the US and Canada.
AppNana
AppNana is only available for mobile users, both Android and iOS. It has excellent reviews of 4.3 over 5 stars on Google Play and has reached more than 10 million downloads. It's a popular PayPal game that pays real money.
This legitimate app offers you several ways to earn cash, but the best part is that it's easy to use and made for everyone worldwide.
AppNana lets you garner points from playing games and watching video advertisements. The number of points will vary depending on how long you play the game and what it asks you to accomplish.
For instance, one game may ask you to play it for five minutes, while another may require you to finish a quest or collect items before you earn points. Rewards vary from hundreds to thousands of points for each game.
You can exchange points for gift cards from Google Play and Amazon, as well as PayPal cash. For avid PC gamers, you can withdraw your points into your Steam Wallet.
The drawback is that you'll need to spend a lot of time on the app to earn money. You'll need to earn 30,000 AppNana (equivalent to $1) before you can redeem anything. As for PayPal cash, you must have 45,000 AppNana points, equivalent to $2.
To join AppNana, you simply have to download the app and sign up.
Pros and cons of AppNana
PROS
It has a low minimum payout threshold.
It's convenient and accessible.
It caters to international audiences.
CONS
It offers a slow earning opportunity.
FeaturePoints
According to the site, FeaturePoints has been around since 2012. It further claims that it has paid over $5.8 million in rewards to its users.
Users can earn points using both the mobile app and website, both for Android and iOS. Apart from these, they also partner with developers and provide a platform for upcoming apps, products, and of course, mobile games—which is where you come in.
As a FeaturePoints user, you can earn points by answering surveys, watching videos, and even referring friends. Once you have enough points, you can withdraw through PayPal cash or exchange points for other rewards for Amazon, Xbox, and Starbucks.
You earn FeaturePoints, and 600 points are equal to $1. The payout threshold depends on the type of reward you choose.
For Bitcoin, you'll need at least $10, but PayPal operates at a much lower threshold, as you only need $5 (3,000 points). Regardless of where you live, you will always receive payments in US dollars.
It's important to remain an active user, though. If you allow your account to lapse into inactivity for 60 days, your points will automatically expire. If you've earned enough points, you may opt to continue playing games or cash out immediately.
Pros and cons of FeaturePoints
PROS
It's available globally.
You can make money through offers other than games.
You can get paid through PayPal cash, Bitcoin, or Amazon gift cards.
There are several payment options, including Paypal and Amazon gift cards.
You enjoy a low payout threshold of only $5 for cash.
CONS
Earning points can be slow
It's not game-centric
You can lose progress due to inactivity after only 60 days.
MooCash
You can use MooCash on your Android or iOS device, but you can only download the app through the website. It's free to install, and you can start earning as soon as you sign up. It contains various tasks that can help you earn money, including testing other apps!
While you can sign up using your phone number, many users prefer to use their email addresses, as this is much safer. You may also opt to link your Facebook or Google account.
Through this platform, you can earn points called "Gems," which you can later exchange for cash. While most users earn by playing games, you can also answer surveys, refer friends, watch videos, and download apps to test.
On the app, 1,000 gems equal $1, and many high-earners can earn this amount in a week. For the average user, however, this can be much slower.
Payment methods include PayPal, Bitcoin, and Payoneer, but users can also enjoy gift cards from Amazon, Steam, and iTunes. The minimum payout threshold is 5,000 Gems or $5 through PayPal.
Pros and cons of MooCash
PROS
It's easy to use.
You can earn money through other tasks other than gaming.
You can choose from various payment options.
CONS
Your earning potential is extremely low and slow.
The app often experiences technical issues.
Coin Pop
Similar to Mistplay, Coin Pop allows you to earn points for simply downloading and playing games. These are often sponsored, and a certain amount of points can be converted to PayPal cash.
You can create your Coin Pop account by downloading the app from the Google Play Store. You can then sign up using your Facebook or email address, but bear in mind that it will request in-app usage for tracking your game progress.
Why is in-app usage important? This is how Coin Pop credits you for playing the games. Every move will be compensated with coins, including completing achievements, unlocking milestones, downloading new games, and reaching certain levels.
Unfortunately, rewards can be low. This is because 5,000 coins equal only $0.50. You need only $0.50 to receive PayPal cash, but Amazon gift cards require at least $2.50. If you spend a little more time playing games, though, you can earn at least $1 per day.
If you're interested in joining Coin Pop, consider the steps below:
Download Coin Pop from Google Play Store.
Sign up using your email account or Facebook.
The app will ask some demographic questions, so answer them accordingly.
After this, you can start playing games, earn a 4,000-point bonus, and then start earning more.
Pros and cons of Coin Pop
PROS
It has a starting bonus of 4,000 points.
You can choose from a wide variety of games,
You can cash out for as long as $0.50.
CONS
It's only available for Android users.
Earning potential is low and slow.
Wealth Words
If you enjoy word games, Wealth Words is a novel gaming system that allows you to earn money!
The app is based on crossword puzzles but with a twist. You need to find words through clues, and can play the game in English, Chinese, and even Hindi. You can also play with poems and stories, with prizes ranging from $20 to $100.
It's been around since 2012 and, according to its website, welcomes over 1 million active users worldwide. The only downside is that you must pay $1 to enter a game.
The minimum payout threshold is also high at $20, and you can only do so through PayPal. However, if you want to check it out, you need to sign up on the Wealth Words website.
Pros and cons of Wealth Words
PROS
It's available for use in over 178 countries.
Prizes can be high.
It's an established platform with promising technology.
It's available in multiple languages.
CONS
You need to pay to enjoy and earn.
It only offers word-related games.
Gamehag
Gamehag is a notable example of a legit game that pays real money instantly because it also works on PC, unlike many money-making game apps that only work on mobile devices.
Gamehag allows you to earn rewards by playing numerous games and doing other tasks. Gamers like it because it lets them play several premium titles while earning money.
By using Gamehag, you can earn the in-app currency called Soul Gems.
The most lucrative way of earning Soul Gems is to go to the website's "Games" menu, play your game of choice, and complete quests or reach certain levels. You can see how many Soul Gems the game offers on the same page.
Once you complete the quest that Gamehag asks you to accomplish, you'll get the number of Soul Gems specified on the website (ranging from hundreds to thousands of Soul Gems). Then, you can exchange them for rewards.
The game offers a wide variety of rewards, such as PayPal cash, free Steam games (which is a major win for PC gamers), Bitcoin, and unique cosmetics for several games like Counter-Strike or Fortnite.
The minimum cashout for PayPal is $1, and you can exchange it for 1,399 Soul Gems.
You can sign up for an account on Gamehag's official website, and you must use this account for every game you play. You may also link your Google or Facebook account to the site.
If you have an existing account on any of the playable games, you can't use it to earn Soul Gems—you have to accomplish quests on your Gamehag account.
Some games offer multiple quests that give Soul Gems, which can be a nice bonus if you find a game you find interesting.
It's essential to note that the quests can take hours or days to accomplish, which is typical among game apps with an instant PayPal payout.
Pros and cons of Gamehag
PROS
Gamehag offers numerous unique games, and many users enjoy this variety.
The site has a strong community of users.
It offers game-related cosmetics along with PayPal cash.
You can use the app on a PC, which isn't typical among these game apps.
It has a low PayPal cashout threshold of $1.
CONS
You'll need to spend hours or days playing games to earn money.
Many users complain of poor and disorganized customer support.
Brain Battle
Brain Battle is a game app that pays instantly to PayPal. It's an entertaining app that you'll enjoy if you're good at math. Many users claim that it's challenging to reach the threshold because of the app's low earning potential, but you can still earn real cash with a bit of effort.
Brain Battle is an app available for iOS and Android devices, and it mainly comprises games wherein you can solve math problems. Its app description states that it has already given tens of thousands of dollars to its users.
Once you download and play games on the app, you'll earn in-game currency or "tickets."
These tickets allow you to enter prize draws that cost up to $3,000. One ticket gives you a single entry to the prize draw. The app chooses only one winner per draw (which occurs two to three times per week), so the chances may not be as good as you can imagine.
Alternatively, you can exchange the tickets for money. However, doing so can take a long time, and you'll need to put in many hours playing the game.
You'll need 10,000 tickets for $0.10, and the minimum PayPal cashout threshold is $10. This means you have to get 1,000,000 tickets to cash out. Still, the app gives you money on the same day once you reach that threshold.
One alternative way of earning from Brain Battle is to participate in the app's referral program. You can invite your friends to download and play the app, and they must use your referral code to sign up for an account.
When someone uses your referral code to create a Brain Battle account, you will get 2,500 tickets and $0.10. This can be a nice bonus if you don't play the games that much.
To sign up for Brain Battle, you can download the app, open it, and follow the sign-up process. You must be at least 14 years old to register, and you can link your Facebook or email address for a convenient log-in process.
Pros and cons of Brain Battle
PROS
Because the app relies on math-solving abilities, it's an excellent way to improve this skill.
The app doesn't have too many disruptive ads.
It has a referral program that lets you earn money and tickets.
CONS
Earning money will take a long time.
The cashout threshold of $10 is higher than many other game apps, and it can be challenging to achieve without referring friends.
Although the lottery draw happens two to three times a week, you have extremely low chances of winning the grand prize.
Bananatic
Bananatic is another established game app that lets you earn PayPal money by accomplishing in-game quests. It features numerous games wherein you can complete various tasks or reach set levels to accumulate in-app currency or "bananas."
It works similarly to Gamehag, wherein playing games and accomplishing quests earns you hundreds or thousands of points (bananas), and the process may take hours or days to complete.
You can download Bananatic on Android and iOS devices. The signup process is easy, and you can link your account to Facebook, Google, or your email address. You'll have to create a username, answer several questions, and earn a starting bonus of 50 bananas.
You can also subscribe to the app's newsletter to earn 150 bananas during the signup process.
To cash out instantly with PayPal, you need to get 2,500 bananas. This is equivalent to $5, which is a fair cashout threshold for this type of app.
Bananatic also offers other payment methods, such as Counter-Strike: Global Offensive (CS:GO) skins, gift cards, and prepaid cards.
There are several other ways to earn bananas on Bananatic, such as answering paid surveys, downloading games, watching ads, writing articles, or recording videos.
You can also refer a friend to earn 500 bananas ($1). This means you can reach the cashout threshold by sharing your referral code with five friends. Because of this, Bananatic is one of the game apps that give you money the fastest.
Pros and cons of Bananatic
PROS
Bananatic provides several payment methods.
The games are varied and enjoyable.
Even the sign-up process is entertaining and game-like.
CONS
It can take hours or days before you can earn the in-game currency or "bananas."
The website can be difficult to navigate.
KashKick
KashKick is another one of the best PayPal games that pay real money. Despite the app not having a lot of information about its founding date or the company behind it, many users claim that this platform is legitimate and offers many earning opportunities.
This popular site also features different popular games, including Scrabble Go, Coin Master, Harvest Land, Billionaire, and Mafia City. It's available on mobile browsers, and users in Canada, Australia, the US, and the UK can sign up.
Like other paid gaming apps, you need to finish quests, reach certain levels, and unlock in-game achievements to earn points.
One downside that users note is that some games encourage you to pay actual money to unlock the requirements, which defeats the point of earning money from the platform. However, not all of its games do this.
Like Brain Battle, KashKick also has a minimum PayPal cashout threshold of $10. Some users state that regularly playing games on the site allows them to earn between $5 and $50 monthly. However, others report not getting money every month.
To sign up, you have to visit the KashKick website (you can only open the site if you live in the above-mentioned countries). After doing so, you can start playing and earning.
Pros and cons of KashKick
PROS
KashKick offers a diverse earning potential with its numerous games.
It has a mobile-friendly browser site.
The app offers quick payments.
CONS
There are no signup bonuses.
The app isn't available globally—only users in Canada, Australia, the US, and the UK can play.
AppKarma
AppKarma started in 2013 and is based in Boston, Massachusetts. It has over 5 million downloads on Google Play Store and a review of 3.8 over 5 stars as of writing.
Once you have an account, you'll get several offers to download various games on your mobile device. Completing tasks on those games will entail rewards that you can exchange for PayPal cash or gift cards.
You'll also get bonus rewards for playing for longer periods. For instance, the site claims you'll get ten points when you play for five minutes and 15 points when you play for 15 minutes. This is a nice bonus that incentivizes the time you spend on the app.
The PayPal cashout threshold is $3, which makes it highly accessible for many users. You need 5,250 points to cash out.
You can also withdraw various amounts on PayPal, from $5 to $100. Naturally, higher amounts require more points to redeem.
You won't get your money on the same day because the app wants to prevent fraudulent activity. However, users state that they get their money after 24 hours.
Redeeming rewards and making in-app purchases also earn you bonus points. For instance, withdrawing $10 in PayPal cash earns you 725 points. It's a form of cashback reward and an excellent feature that keeps you playing on the platform.
You can sign up on the AppKarma website, but doing so is optional because you can use the app without signing up. However, we recommend registering anyway to get a 50-point bonus and access your account on multiple devices.
Pros and cons of AppKarma
PROS
AppKarma is available globally.
The app has responsive customer support.
It has a low payout threshold of $3.
It offers cashback rewards.
CONS
You won't get your money on the same day.
The app currently isn't available on iOS devices. However, you can use it on your mobile browser.
Long Game
Long Game launched in 2015 and is based in San Francisco, California. The founder, Lindsay Holden, states that this platform combines elements of gaming and personal finance.
The app aims to help users save money, so it pays them to play games. It's currently available for users in the US, and you can download it on Android and iOS.
Much like other PayPal apps that pay real money, you can play games daily and earn in-game currency (coins) for doing so. You can pick various games, such as single-player ones, lottery-style draws, and scratch-offs.
You can also earn coins by linking your bank account and depositing money in it. Not only does it encourage saving habits, but it also lets you play more games because playing games entails using at least five coins.
Saving more money in your bank account lets you earn coins faster.
Some cash prizes and offers can give you up to 10,000 coins, but users state the odds are slim.
It's also crucial to note that being inactive for more than 30 days causes your coins to expire, so you can't play games when you stop playing for around a month.
The app also claims to give cash prizes, which you can transfer to PayPal or directly to your linked bank account.
Long Game doesn't give much information as to how much the prizes are, but some users shared that they earned $0.5 to $1 in a few games. Other lucky players also reported earning $1,000.
Aside from the coins and cash, you can also earn crypto on the app, which is good news for those investing in cryptocurrency.
If you want to sign up for Long Game, you have to visit the website and enter your mobile number. Then, you must set up a bank account with one of the app's partner institutions. You'll then set financial goals and a funding plan. Then, you're free to play games.
Pros and cons of Long Game
PROS
It encourages you to save money in your bank account.
Long Game has a wide variety of fun games to choose from.
CONS
The payment options are limited, and coins aren't convertible to actual money.
You must open a bank account that partners with Long Game.
The app is currently only available in the United States.
AppStation
AppStation is a well-established app that many users like. German software company AppLike Group GmbH owns the application.
On Google Play Store, the app has 10 million downloads on Google Play Store and an excellent user rating of 4.4 over 5 stars. It's available worldwide. However, it's only available on Android devices, and depending on where you live, you may not be able to play some games on the app.
The app mainly lets users earn rewards by trying its featured games. You'll have to sign in on the app, tap "Earn with Apps," then select the game you'd like to play. Afterward, the app will redirect you to the game's page, where you can download and install the game.
After you download and install the game, you must open AppStation again and tap on "My Apps." Then, you'll see the game you've downloaded. This step is crucial because you won't earn coins if you open it directly and don't play it through the AppStation app.
You can start earning coins once you play the game. Users state that you can get around 30–70 coins a minute, but the earning rate slows down over time.
It's best not to panic when this happens; it's a typical scenario for these types of apps. It only means you must try out other games to get the most out of the app.
Platforms like AppStation earn money through app developers who pay them to promote new apps and games, so they incentivize players to try different games.
Many users report that AppStation doesn't offer too many games, and this may be true depending on your location. Its featured games differ over time as well.
The app also has a relatively high cashout threshold of $10 if you want to convert your coins to PayPal cash. This is equivalent to around 93,188 coins. For gift cards, the number of coins may vary depending on what you choose, but the minimum also amounts to $10.
AppStation offers gift cards from various stores and platforms, such as:
PlayStation
Nike
Amazon
Google Play
Walmart
Steam
Because the earning rates slow down when you play games for longer periods, and there aren't too many games on the app, it may take a long while before you can cash out and earn from AppStation.
Another way to earn additional coins is to participate in AppStation's referral program. The app claims you'll get a +25% bonus when you refer a friend to try the app.
If you want to sign up for AppStation, you can do so in the app. You can link your Facebook or Google account or sign up with an email address and a unique password.
Once you finish signing up for the app, you'll receive a starting bonus of 4,499 coins, which is a great way to get started.
Pros and cons of AppStation
PROS
Many players find the app user-friendly.
Users also report that the games are enjoyable.
It offers various ways to redeem rewards.
It has a referral program and starting bonus.
CONS
The earning rate slows down over time, making it challenging to reach the cashout threshold.
The payout threshold is high ($10).
The app isn't available on iOS devices.
Conclusion
Whether it's because of an emergency expense or you just need to boost your savings, looking for other ways to earn an income is necessary. Earning a little extra on the side allows you to build a better financial life, and in this case, gaming can help.
The apps listed above are some good ways to earn cash, but remember that these shouldn't replace your full-time job.
Payouts from these apps can still be low, and they won't be enough to cover your basic monthly needs. Your earnings will be just enough to buy some of your needs or support your savings.
It's also worth remembering that not all apps are built the same, so you must find one that works best for you.
So, it always pays to dig deep and discover which apps above can help you achieve your financial goals. At the end of the day, it all boils down to your needs and preferences.
When you've found the right app for you, make sure your data is protected. Data breaches are happening more and more often, while identity theft occurs about every 10 seconds in the USA.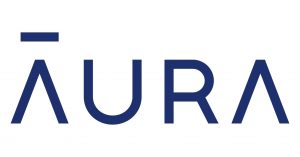 The worst part is you generally don't know you're a victim until it's too late. We recommend letting Aura help you. Aura:
Monitors your data 24/7 and alerts you if anyone has opened new accounts in your name, if there's suspicious transactions, if your data is being sold or used to commit crimes and more.
Helps you secure your data with a military grade VPN, antivirus software and password manager.
Allows you to do a one click credit freeze to stop thieves in their tracks .
And so much more. Aura gives you the freedom to browse and do your favorite things online, safely.