With millions of people losing their jobs during the coronavirus pandemic, one 24-year old virtual assistant in the United Kingdom, Jemma Broadstock, claims in an online article that business is booming and she's making over $12,000 US dollars a month working from home. What's more remarkable is that she only started working as a virtual assistant or VA a year ago.  
After reading this, you might be wondering if it is possible to work as a VA if you don't have any experience. The answer is yes! As long as you are willing to work hard and take on the tasks assigned by your employer, then you can definitely succeed as a VA. This article will walk you through all the things you may need to know to become a VA.
Where to Find VA Work?
If you want to find virtual assistant jobs from home with no experience, you can check out online sites to search for job openings. There are job openings for full-time or part-time VA's. Some employers will also indicate if they need you only for 3 or 6 months.
Here are some sites that you can check out.
But what if you cannot find clients or you don't get hired for job openings in the sites mentioned above? One way to build experience is to try out microjob sites that require virtual assistants. These microjob sites will often pay you per task.
For example, with Fancy Hands, you get paid per task ($3 to $7 per task) and each task which will typically take a few minutes to complete. The advantage of micro job sites is that the work hours are flexible and you can get a taste of how being a VA is without a long-term commitment.  Some of the microjob sites to check out are the following: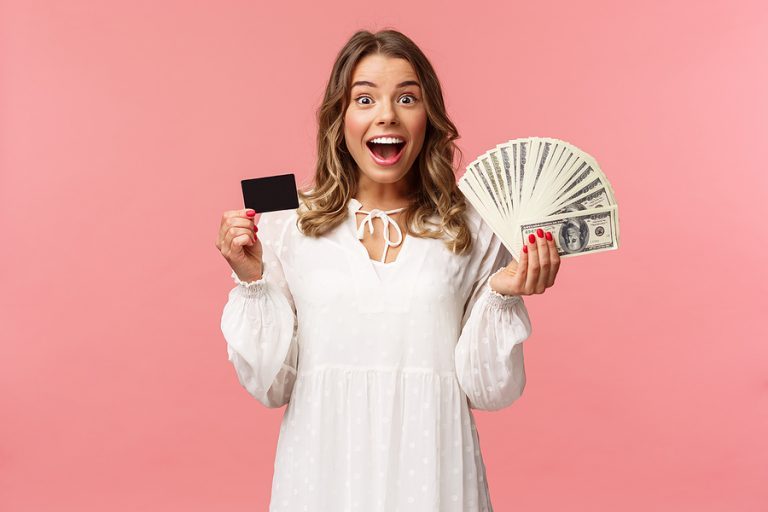 Tips on How to Start a VA Career
1. Learn how to use programs and applications commonly used by businesses. You don't need to be an expert at using these apps and programs but having a working knowledge will give you an advantage. Some of these applications include:
Email Programs – Gmail, Microsoft Outlook
Google Suite – Google Docs, Sheets, Slides, Calendar,
Cloud Storage – Dropbox, Google Drive, OneDrive
Communication– Slack, Skype, Zoom
Email Marketing – MailChimp, Active Campaign
Project Management – Trello, Asana
Website & Blogs – WordPress, Blogger
Social Media – Facebook pages, Instagram for Business, LinkedIn, Hootsuite
Miscellaneous – Grammarly, SmallSEOTools, Canva
2. Build experience by starting with microjob VA platforms. This will hone your skills and teach you how to deal with different requests so when you land a long-term client, you're ready to excel.
3. When applying for jobs, especially those that will last more than 3 months, look for industries or sets of tasks that you are interested in or you have a background in. For instance, don't overstretch yourself by applying as a VA for a law firm if you are clueless about how a law firm operates.
4. Try to find your niche. For example, you can eventually turn yourself into a real estate VA, legal VA, finance VA, social media VA or an ecommerce VA. Having a specialization may limit your opportunities but it is an effective way to stand out, target clients, and charge more.
How Much Can You Earn as a VA?
So, how much can you earn as a virtual assistant? Virtual assistants are often paid by the hour. In the United States, the hourly rate for VAs ranges from $7 US dollars up to $60.
The average hourly rate for VAs in the United States according to Payscale.com is $15.80 while Indeed.com lists the average hourly rate as $16.50. Another site, Ziprecruiter says that the national average is $32 per hour in the United States.
In the United Kingdom, the average rate for VAs is £25 per hour ($30.60 US). If you're based outside of the United States, you can still apply as a VA but the hourly rate companies pay to outsource their tasks to non-US residents or non-native English speakers is typically lower, which can be as low as $3 to $5 US dollars per hour.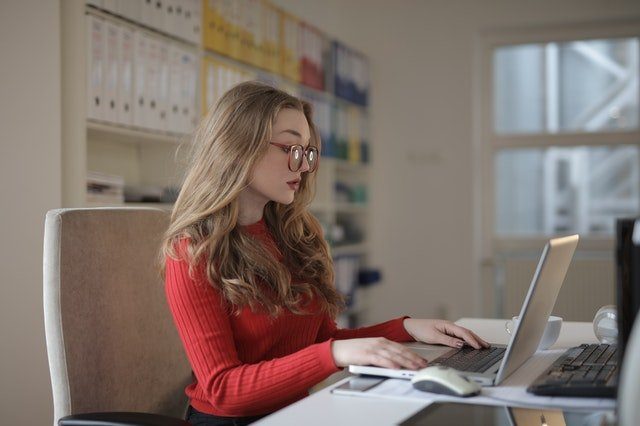 If you are a beginner and you only know the basic skills mentioned in the earlier section, charging $15 per hour can be a good rate to start. If you work 4 hours a day from Monday to Friday, you can earn $1,200 a month.
If you're willing to work 8 hours a day as a VA, you can look for a full-time job as a VA or book multiple clients to fill the time. At a $15 hourly rate, this will get you $2,400 a month. This is a good amount for a beginner if you consider the savings that you'll get from not having to pay for transportation, office clothes, lunch meals and other miscellaneous office expenses.
If you have other specialized skills like content writing, graphic design, website development, and advanced social media management, you can definitely charge more. These tasks are considered additional skills that not all VAs have.  
As you become more experienced, you can also start charging more depending on the demand for your services. The reason why more experienced VAs can charge more is because they get things done more quickly and more accurately. Experienced VAs are also more independent and they do not need to be micromanaged, saving employers valuable time.
Common Responsibilities of a Virtual Assistants
It is important to have an understanding of what a VA is. A virtual assistant is not that different from an office assistant. VAs provide various support services to clients but instead of reporting to a physical office, they work from a remote location. This means that even if you are working from a home office, you can do your tasks as a VA.
The tasks performed by VAs will differ depending on the industry of the client but for newbie VAs, these will be mostly centered on administrative tasks.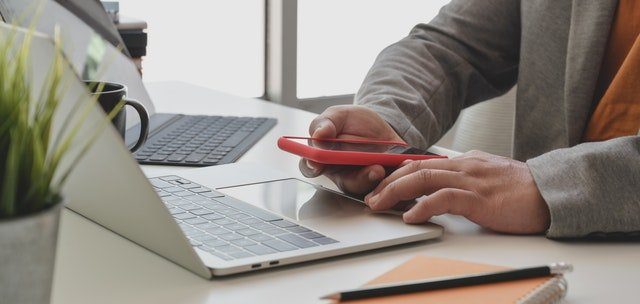 Some of the most common responsibilities include the following:
Data entry
Send emails
Schedule appointments
Make updates on the website and blogs
Update social media pages  
Book and purchase products and services
Pay bills
Send invoices and follow up payments
Coordinate tasks with other staff members
Manage the contact list
Organize documents
Transcribe recordings or make minutes of the meeting
Conduct research
Create reports and presentations
The tasks listed above are considered as basic tasks. If you're starting out with no prior experience, you will still be expected by your client to know how to do these things. Being a VA is different from just answering survey apps on your mobile and doing random online tasks whenever you have spare time. 
You need to commit an agreed number of hours with your client. While you can work as a part-time VA, most people who succeed in this career usually have regular clients.
If you are working as a full-time VA, some clients may require you to be online for a certain number of hours in a day and may even set a schedule of when you need to be online. This will ensure that they can easily reach you when needed.
However, there are also clients who are more results-driven and will only give you the tasks you need to achieve in a day. This kind of set-up will allow you more flexibility in choosing the hours you will work.
What Do You Need to Become a Virtual Assistant?
There are several virtual assistant jobs for beginners that do not require prior experience but you will need to have some basic equipment and skills.
In terms of equipment, you will need a laptop or a desktop computer and a reliable internet connection. It is also good to invest in a set of headphones with a microphone and a dedicated space in your house where you can work quietly and make calls.
It is recommended that you have a dedicated email address for your VA work so that you will not miss emails from your employers. While some companies may require you to have a phone number, this is not often necessary because most companies use Skype or Zoom to communicate.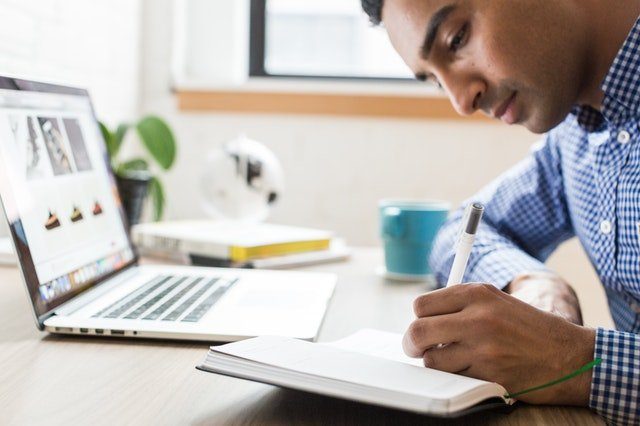 Here is a list of the basic skills you need to have to become a VA:
1. Basic Computer Skills
This is the most important skill that you need to have if you want to become a virtual assistant. You need to know how to operate a laptop, type up documents, send emails and use common web based programs and applications. You don't need to be highly technical because you can be a VA as long as you are computer literate.
2. Communication Skills
Having strong written and verbal communication skills will be a big advantage as a virtual assistant. Since you are not talking to your clients in person, you have to communicate effectively to make sure that you are able to deliver tasks.
3. Organizational and Time Management Skills
Many clients hire VA because they are overwhelmed with admin and operational tasks. As a VA, you will be assigned random tasks by your employer and you may even be required to jump from one task to another. You have to be organized in making sure all the tasks are being completed on the given deadlines.
4. Resourcefulness
Because you are working from home, you are not surrounded by colleagues who you could as in case you encounter a roadblock in fulfilling your task. Your client may not always be available to answer your questions so it's up to you to be resourceful and find solutions to problems that may crop up.
5. Accuracy
While it is true that nobody is perfect, being accurate in doing your tasks is another big advantage if you want to succeed as a VA. Being accurate means not making any mistakes, being detail-oriented, and doing your tasks correctly on the first attempt.  This will not only save you time, but a lot more things will get done.
Traits of a Good Virtual Assistant
Being a virtual assistant is not everyone. Even if you have the required skills, you may not have the ideal traits to become effective as one. Here are the traits that a good virtual assistant should ideally have.
1. Reliable
VAs are hired to be the support system of businesses. In short, the business owners rely on VAs to get things done. You have to meet the deadlines set by employers and do the tasks as per the schedule. If you miss important tasks, this can cost your clients a lot of money. For example, forgetting to renew a client's website hosting package can equal to lost sales.  
2. Patient
Clients can be very demanding especially when they are under pressure. As a VA, you have to have the patience and unflappability to deal with these demands.
3. Trustworthy
Many clients entrust their VAs with their passwords, credit card information, and bank accounts. This is why it is very important that you can prove to your client that you are a trustworthy person. This will not be instant but as you build your working relationship, you can eventually gain the trust of your client.
4. Pleasant
As a VA, you have to deal with many different people albeit virtually. Not only are you speaking with clients, but you may also be required to contact their customers and people they do business with. This means that having a pleasant and friendly attitude is preferable.
Is Being a Virtual Assistant Right for You?
If you're looking for a career that will be able to support you even if you're working from home, being a virtual assistant is a great option. Being a VA allows you to work from anywhere you are, giving you a better work life balance. You also get to save money because you don't have to spend on the usual expenses most office workers incur.
The best way to know if this job is right for you is to try it for yourself. You can start small by applying for virtual assistant gigs where you get paid for every task completed. As you get better at being a VA, you can eventually transition into pitching yourself to clients and getting steady work.