If you think that you're not built for a routinary nine-to-five job, that's okay. It doesn't mean, however, that you cannot make money with an alternative work lifestyle. There are legitimate ways on how to make money without a traditional job. You can even do a lot of these jobs without leaving the comforts of your own house!
Check out these suggestions on how to make money even if you don't have a traditional job.
1. Complete Micro Tasks Online
There are numerous microjob platforms where you can make real money online. Most of the tasks are uncomplicated and will only take a few minutes to complete. You can do a variety of tasks that can range from skill-based work like data entry, image processing, and other computer-based tasks to simple things like watching videos or answering surveys. Popular microjob websites include Gigwalk, TaskRabbit, and PrizeRebel.
2. Test Websites And Apps
If you have a computer, a microphone, and an internet connection, you can apply as a website or app tester. This gig typically pays $10 per 10 to 20 minute session. All you need to do is record your screen and your feedback about the usability of the site that you are testing. You can apply on multiple testing websites to get a steady number of tasks such as UserTesting, Userfeel, and TryMyUi.
3. Take Advantage of Cashback Offers
Before buying anything whether in-store or online, check whether cashback offers are available. The rule is simple: you get a portion of your money back every time you buy something. The payout can be in the form of cash or gift cards.
4. Use Your Social Media Skills To Assist Businesses
If you spend several hours on Instagram and Facebook a day, you can actually make money out of that. There are several businesses looking for social media savvy assistants who can help them in maintaining their feeds, posting ads, and answering inquiries. Go to Indeed.com to find openings for social media part-time roles.
5. Become A Social Media Influencer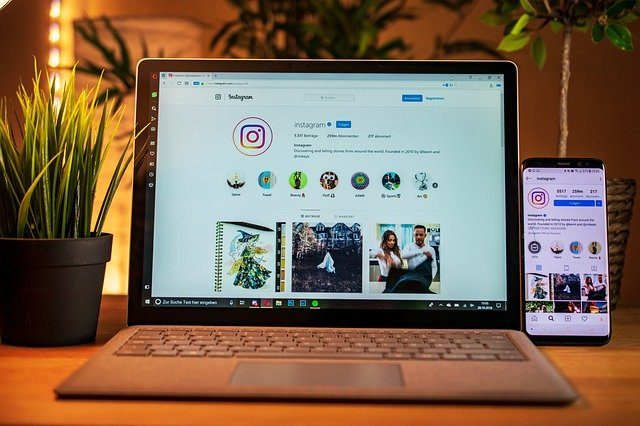 Being a social media influencer is one way on how to make lots of money without a real job. According to Fox Business, the average social media influencer can make $30,000 to $100,000 a year by promoting products. If you have more than 1 million followers on Instagram, you can even earn from $10,000 to $100,000 dollars per post.
6. Launch A YouTube Channel
You can create a YouTube channel and upload videos talking to the camera about your life, your skills, or your opinion on different things. You can also make videos of yourself singing, dancing, cooking, or doing makeup demos! A YouTube channel can reportedly make an average of $18 for every 1,000 ad views.
7. Try Freelance Writing
If you like writing and you think you're good at it, you can make money by either selling completed articles on Constant Content or applying for content writing gigs online. There is a lot of demand for high-quality writers who can write articles, ebooks, white papers, emailers, etc.
8. Fix Up Resumes For Job Hunters
Just because you don't have a traditional job doesn't mean you can't help people get one. You can check out free crash courses online that will teach you how to craft the perfect resume to get people hired. Practice with your friends and family and start selling the service on Fiverr.
9. Design Logos And Marketing Materials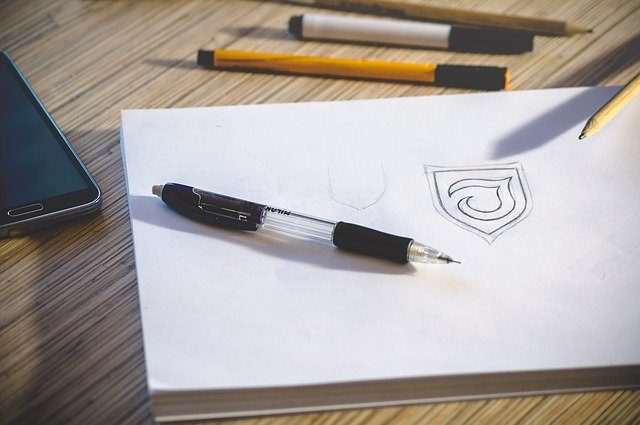 This is another service you can sell on Fiverr. If you have an artistic eye, you can get gigs designing logos and social media posts. If you're not a PhotoShop expert or you don't know how to use any design software, that's okay. Go check out Canva to find free templates you can use.
10. Edit Videos
You don't need a high speed computer to start editing videos. If you have a decent laptop, you can download a free editing software and offer your services to people looking for video editors who can splice up their vlogs, wedding videos, or travel memoirs.
You can also go to Fiverr to offer your services or a good alternative is to reach out to YouTube channel owners with substantial following. Spot those who you think would benefit from better editing and offer your services.
11. Be A Transcriptionist
Transcribing audio is a legit way to earn real money without a job. You can often choose how much or how little you can work with most audio transcription platforms. You get paid for every minute of audio you complete. Some popular sites are Rev, Scribie, and TranscribeMe.
12. Find A House Sitting Gig
Yes, you can get paid to just live in an empty house. According to Housesitter.com, while house sitting rates vary a lot geographically, a house sitter can be paid on average $25 to $45 a day.
13. Walk Dogs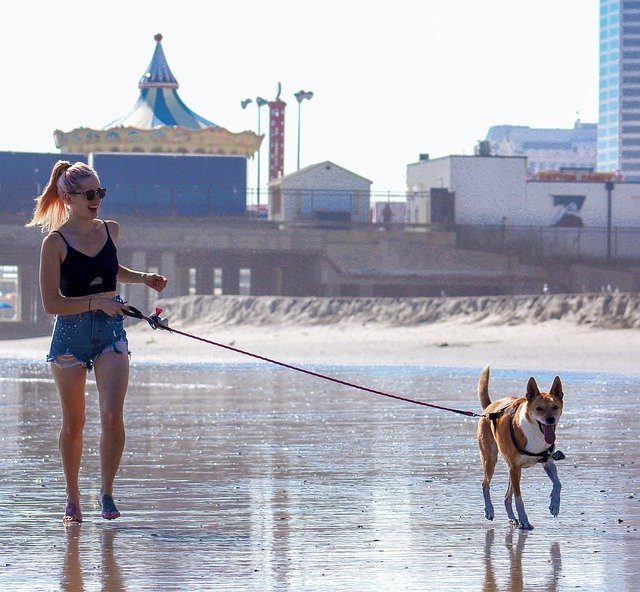 If you love dogs, volunteer yourself as a pet walker in your neighborhood. You can expect to get paid around $20 per 30-minute walk. You can also sign up on Thumbtack to list your services locally.
14. Sell Second Hand Things
If you have old stuff lying around like books, clothes, furniture, and collectibles, try selling them online to make some cash. If you run out of things to sell, go through the stuff of your family and friends and sell these for a commission. Good sites to sell are Facebook Marketplace and Facebook Groups relevant to what you are selling.
15. Rent Out Your Stuff
You can rent out your belongings like your musical instruments, luxury bags, and even your car for a nice sum of money. Try checking peer-to-peer rental sites like Zilok and Loanables.
16. Sell Your Own T-shirt Designs and Merchandise
Selling T-shirts and other merchandise online can be a great passive income. You don't even need to see the item to sell. You can go to popular sites like Teespring, Threadless, and Printify to create your own designs and put the price you like. The company will take care of printing your design on the item and delivering everytime you sell.
17. Sell Photography On Stock Image Sites
If your smart phone is at least 3 years old, chances are, it has a high definition camera that can shoot crystal clear images. Don't let this feature go to waste! Take as many pictures as you can. The images do not need to be spectacular travel destinations. They can be simple household things and you might just be surprised that they'll sell. Stocksy and Stockimo are some sites that accept smartphone photography.
18. Sell Your Voice
Do you think that your speaking voice can give Morgan freeman a run for his money? Well, then, you can make money as a voice over artist. You may need to invest in a proper microphone to do this gig but it can earn you a lot of money if you become good at it. You can list your services on Fiverr if you're just starting and once you build more confidence, you can try checking out Voices.com to get hired for higher-paying jobs.
19. Sell Art Online
If you have amazing illustration or painting skills, unleash your artistry and start selling your masterpieces online at ArtPal. Post images of your art on Instagram or better yet, create a timelapse video of you making the art and post it on TikTok or Facebook to promote yourself.
20. Lose Weight
Earn money by losing weight? Sounds too good to be true but this is real. You can make money by joining weight loss challenges and contests at HealthyWage. The average winner loses 18.4 kilograms and earns $1,245.
21. Tutor Kids
If you're good in Math, Physics, or Algebra, you can tutor school kids who are struggling with their academics. You can even do this online using video calling. One way to list your services is through Facebook groups in your local community.
22. Teach English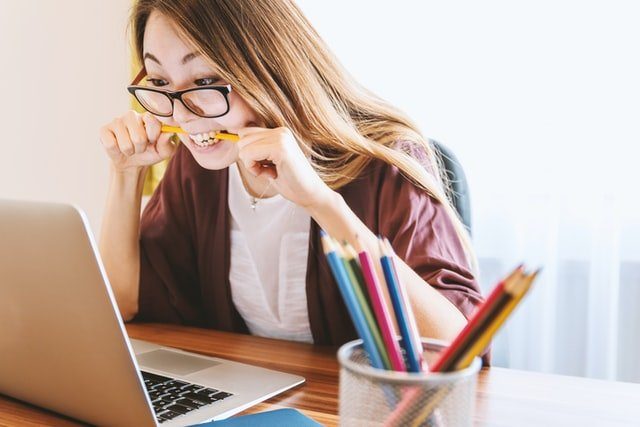 If you are not really good with school subjects, you can still do the teaching gig as long as you speak English. Many people living outside of the United States pay English teachers to have conversations with them. You don't need to teach grammar or anything technical because you can get paid just by chatting with students. Check out Cambly and NiceTalk to start.
23. Give Valuable Advice
Are you great at giving advice? Do your friends turn to you when they need someone to listen to them and get some insights. You can start a career as an online life coach! Not only will you earn money, but you can help motivate people as well. One way to start this business is by starting a podcast on BuzzSprout or PodBean with motivational talk so you can build a following and eventually get clients.
24. Get Certified As A Fitness Trainer
If you are a fitness freak and you're confident that you can help out others to lose weight and improve their physique, then why not try to become a fitness coach. There are short courses lasting 10 to 12 weeks where you can get yourself certified as one. You can also get certified as a Zumba instructor or a Yoga instructor if that's your field of interest.
25. Offer Craft Lessons
Crafting is a $44 Billion industry in the United States so why not get a piece of that deep dish pie? If you've mastered crafting as your hobby, selling your crafts is not the only way to make money out of it. Instead, you can offer lessons to newbies wanting to improve their craft. Joining Facebook Groups is a good way to find new clients.
26. Host A Webinar
If you are an expert on anything, you can make money by hosting a webinar and selling slots to attendees. If you already have a YouTube channel, you can invite your most engaged subscribers to your paid webinar sessions.
27. Sell an E-course
An e-course is much easier to make than an ebook. Most e-courses nowadays are video based so you don't need writing skills to make one. As long as you can clearly communicate your talking points, you can make an e-course that can earn you passive income on Udemy.
28. Provide Cooking Lessons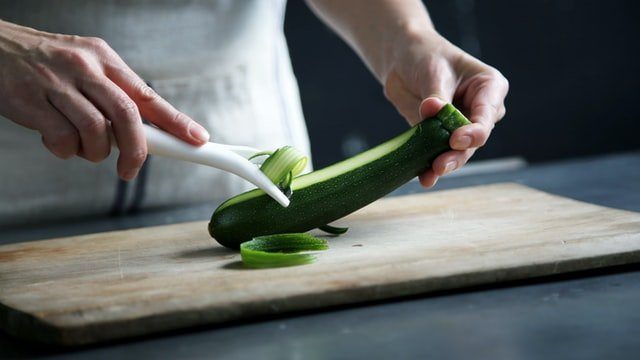 Are you an expert home cook who can make fresh ravioli or bake perfect cheesecakes even in your sleep? Use your cooking secrets to make money by offering cooking lessons, which you can also do online! Start by posting mouthwatering food images on Instagram or offer a course on Udemy to make money out of your skills.
29. Volunteer In A Study
Taking part in research studies and clinical trials is another way on how to make money without a job. If you meet the requirements, you can get paid over $100 for your participation. Check out Respondent and Prolific for this gig.
30. Play Online Games
PUBG, DOTA, NBA2K, Fortnite… If these terms make sense to you, then this is your gig. There are actually several ways to make money playing games. The first one is to go to websites that offer points every time you play the games on their site. Another way is to sell weapons or game assets that you acquire to less skilled players. If you're an expert, you can even join tournaments to earn big money.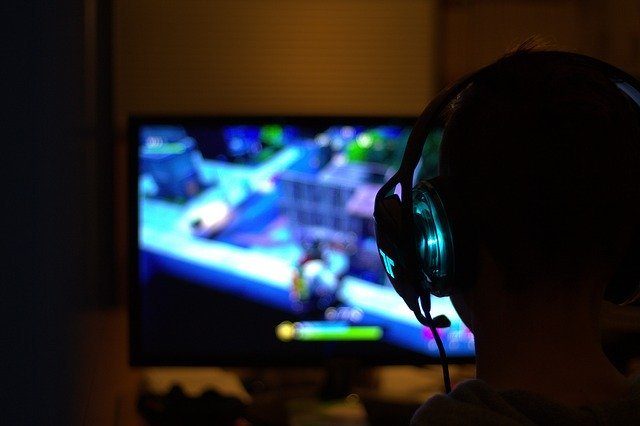 31. Become A Personal Shopper
If you have an amazing fashion sense and you have a knack for finding the best deals, offer your services as a personal shopper. Personal shoppers can be paid by the hour or you can also charge a commission based on your client's purchases. Start with people you know and get them to refer you to their friends. Instagram is a great platform to advertise your services.
32. Join Rent A Friend
Rent A Friend may seem like a sneaky escort service but it is a legit website where you can list down yourself as a friend for hire. These are people looking for companions for all sorts of activities. You can also be a virtual friend and just become available online.
33. Be A Virtual Assistant
Virtual assistants on average make $20 to $30 an hour. While some may require you to report for a set number of hours daily, you can perform your task anywhere you are, even while you're still in your pajamas. You can check ZipRecruiter, Remote.co, and LinkedIn for job openings.
34. Participate In A Mock Trial
As a mock juror, you can earn money by listening to mock trials and reviewing cases. Some sites pay $5 to $10 but there are other sites that will pay you over $100 to be a juror. It all really depends on how complicated the case is and how much time you need to complete the trial. Popular sites are Online Verdict, eJury, and Jury Talk.
35. Do Delivery Jobs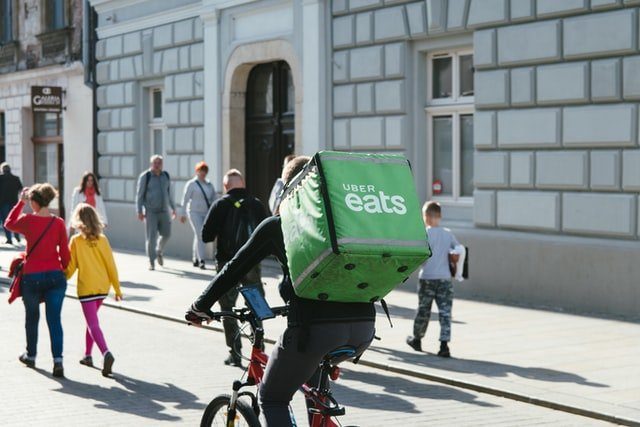 If you have a mode of transportation like a car, bicycle, or a scooter, you can work as a delivery person and make money by signing up on popular platforms like UberEats, PostMates, and Instacart. You can work in your spare time and you usually get to keep tips.
36. Flip Flea Market Finds
If you love going to flea markets, garage sales, and antique stores, try flipping your finds and selling them for a higher place on Facebook, Poshmark, or Etsy. It's a good way to earn money from something you enjoy.
37. Recycle
Recycling will not only save the environment but also help you make real money without a job. Some of the items that you can trade-in for cash include glass bottles, metal, car batteries, electronics, and ink cartridges. Check your local community centers and ask where you can sell your recyclables.
38. Find Referral Programs
Referral programs give you a reward for telling someone to sign-up, purchase, or avail of their product/service. Many companies offer referral programs like Lyft, Airbnb, Verizon, AT&T, banks, and even gyms.
39. Model For Artists
This is a great gig if you have unique features that artists love to draw. You can model for aspiring artists and get paid for just sitting there. Check out Facebook Groups for artists in your locality to start selling yourself as a model. You can also go to nearby art schools in your area.
40. Organize Clutter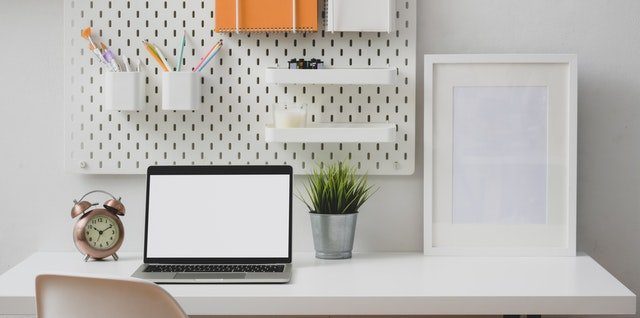 You can be your local Marie Kondo and start decluttering homes for a fee. Many people
avoid dealing with the clutter that they've hoarded over the years. If you enjoy doing this, this could be a great gig for you. You can list your decluttering services on Thumbtack to start getting clients.
41. Get Paid To Eat
Are you a food connoisseur? Do you live to eat rather than eating to live? You can get paid just by doing this necessary human activity. You can download apps like Servy or Dosh to get points or cashback every time you eat at a listed restaurant.
42. Enter Contests
There are hundreds, if not thousands of free contests you can join online to win a hefty reward. Think you won't ever win? Keep in mind that if you never join a contest, the chances of winning will always be zero but the more you join, the more your chances will increase.
Show Me the Money!
While a traditional job can give you job security and a steady income, it is not the only way to make real money. If you explore all of these ways, you can end up making a nice sum every month.