This post may contain affiliate links. Which means we may earn a commission if you decide to make a purchase through our links. Please read our disclosure for more info.
Having a Netspend card is incredibly convenient. You can use it to shop, transfer cash, pay your bills online, receive your paycheck and benefits, or just withdraw money from an ATM.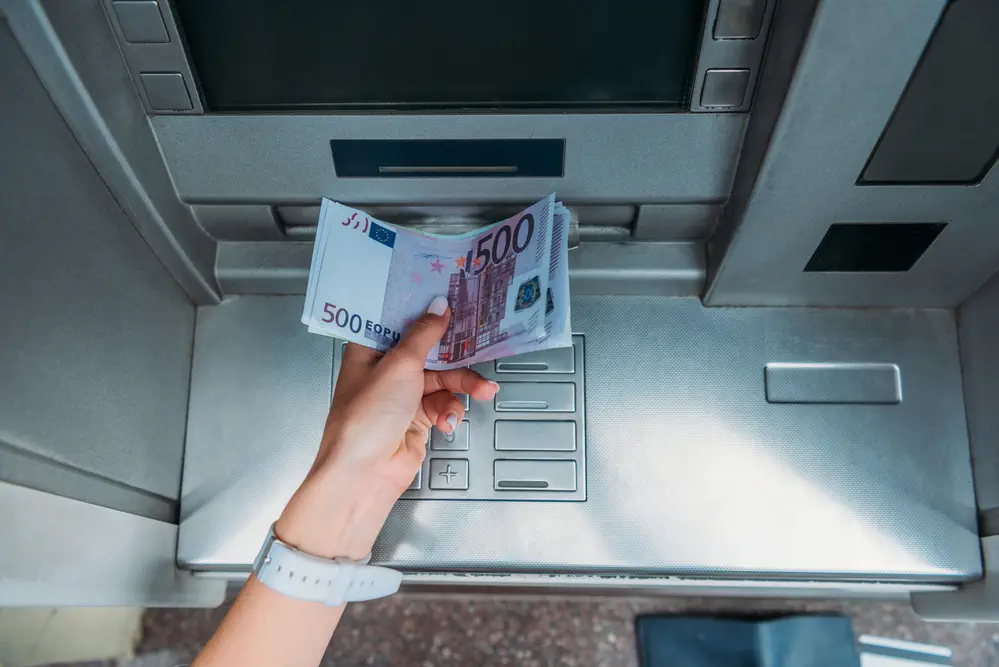 But no matter what card you're using, ATM withdrawal fees can really eat into your funds. Even if it's just a few dollars here and there, those little charges add up over time.
That's money that could be spent somewhere much more useful, like boosting your emergency fund or saved for other bills.
Luckily, there are some ATMs that let you withdraw money from your Netspend card for free, which we confirmed after checking the Netspend website and other reputable sources.
Stick with us until the end so you don't spend so much money on withdrawals!
Let's begin!
What is Netspend?
Netspend is a financial company that offers alternative financial services, such as prepaid debit cards, direct deposit, bill pay, and mobile check depositing. It was founded in 1999 and is based in Austin, Texas.
While Netspend is not a traditional bank, it is FDIC-insured. That means all your money comes with the same protections you would get from any traditional bank.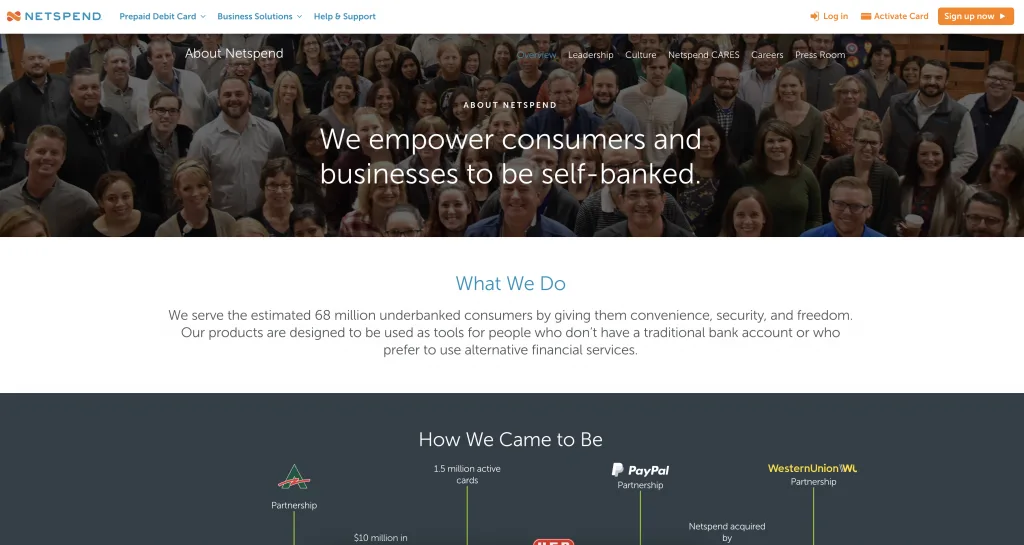 Who can apply for a Netspend prepaid card?
Anyone can apply for a Netspend card, even if you don't have a bank account or credit history.
It's also 100% free to order and activate a Netspend card. To get started, sign up on the Netspend website using your name, valid US address, ZIP code, and email address.
Once you've signed up, you can select a username, password, and a security question, and they'll send you a card within seven to 10 business days.
After receiving your card in the mail, you can reload your Netspend card and use it just like a regular debit card.
What can you do with a Netspend prepaid card?
You can use your Netspend prepaid card to do almost anything a traditional debit card can do, including:
Shop online and in person where Visa and Mastercard are accepted
Use it to pay at restaurants, gas stations, etc.
Receive your paycheck and government benefits through direct deposit
Pay bills online (including recurring bills)
Send & receive money
Monitor your account online or using the Netspend's mobile app
Use the mobile check deposit to cash your checks
Reload your card at over 130,000 reload locations
Get cashback and discounts
You can go to Netspend's FAQ page for more information about how their prepaid debit cards work.
Netspend ATM Locations for Free Cash Withdrawals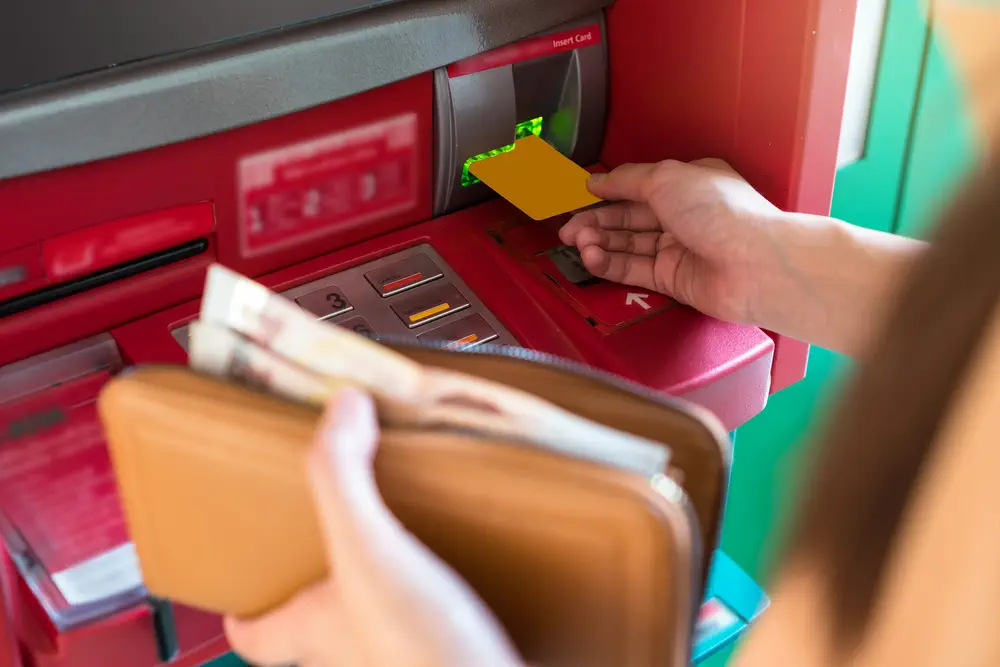 If you need cash, you can also go to an ATM and withdraw money from your Netspend prepaid card. However, the Netspend fee is usually $2.95 for every ATM withdrawal.
That's on top of other charges from the ATM itself, which costs anywhere from $2 and up to $6 depending on the provider.
Luckily, the following networks will let you withdraw money from your Netspend account with no charge:
Metabank ATMs
Metabank is the parent company of Netspend, and it allows Netspend cardholders to withdraw cash from Metabank ATMs for free.
You can find Metabank's ATMs in Walmart stores across the country as well as at other retailers such as CVS Pharmacy and Speedway gas stations.
MoneyPass ATMs
Netspend is part of the MoneyPass network, which means that you can withdraw cash for free at more than 37,000 MoneyPass surcharge-free ATMs throughout the country.
Although MoneyPass ATMs tend to be found in retail locations like CVS, Walgreens, and Costco, they're also present in thousands of other venues across the United States, including banks and credit unions.
To find a MoneyPass ATM near you, use their convenient online locator.
Visa Plus Alliance ATMs
You can use any one of more than two million ATMs within the Visa Plus Alliance network worldwide to withdraw money from your Netspend account, and you won't pay a cent in fees.
You might have to pay a fee if the ATM operator charges one, but you will not be charged by Netspend itself for using an ATM in this network.
Better yet, Visa Plus Alliance ATMs are everywhere — at banks and credit unions, in stores like 7-Eleven, Target, and Walgreens, and even at some universities.
You can use this link to search for a Visa Plus Alliance ATM near you.
AllPoint ATMs
Netspend is a member of the Allpoint surcharge-free ATM network. If you have a Netspend Visa or Mastercard prepaid card, you can use it at any of the more than 55,000 ATMs in the network for no fee.
You can find Allpoint ATMs in popular retail stores nationwide like CVS/pharmacy, Walgreens, Target, Speedway, and Rite Aid. It's easy to find them because they're labeled as "surcharge-free" and often display the MasterCard or Visa logo.
More Ways to Withdraw Money from a Netspend Card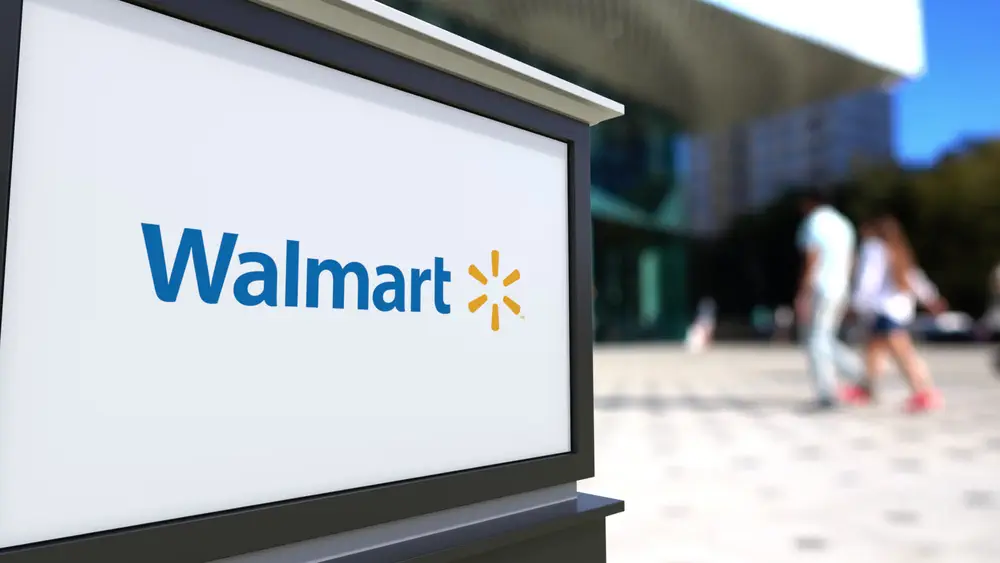 Aside from those four surcharge-free ATM networks, you can also use the following methods to withdraw cash from Netspend:
Walmart
There are three ways for Netspend cardholders to get cash at Walmart locations:
Walmart MoneyCenter
You can get cash from your Netspend card at Walmart MoneyCenters. You'll need your Netspend card, a government-issued photo ID and a PIN.
The limit for withdrawals is $5,000 per day with a $3.75 fee per transaction, but it depends on your local Walmart. Ask ahead to confirm.
Through Netspend Cash Back at the Walmart Register
Similar to other Netspend-affiliated retailers, some Walmarts offer cash back at the register when you shop in store. You can typically get between $20 and $100 cash back when you make a purchase with your Netspend card (like any other debit or credit card).
This helps you avoid having to pay any fees but is obviously limited in how much free cash you can get when you shop in-store.
Walmart In-Store ATMs
There are ATMs located inside some Walmart locations that let you withdraw cash from your Netspend account.
But unless they're part of the four networks above, you'll need to pay both the Netspend withdrawal fee and the Walmart ATM surcharge.
Over-the-Counter Bank Withdrawals
You can walk into many US banks and credit unions with your Netspend card and request to withdraw up to $4,999.99 every 24 hours.
Some Netspend over the counter cash withdrawal locations may charge a fee; others may not. It's generally best to call ahead to ask whether they're willing to make the transaction and how much you need to pay.
You'll also need a valid ID, such as a driver's license, state ID card or U.S. passport along with your Netspend card and account information.
Most Visa and Mastercard ATMs
Netspend prepaid cards are Visa- or Mastercard-branded, which means that you can use them at any ATM with the appropriate logo.
Do note that many of them are out-of-network, which means you'll have to pay both Netspend's $2.95 withdrawal fee and other charges by the ATM itself.
Netspend Withdrawal Limits for Prepaid Cards
Netspend complies with federal regulations, so there are limits to how much you can withdraw, spend, and load using your netspend prepaid card.
These are the max amounts according to their website:
$4,999.99 every 24 hours for purchase transactions
$4,999.99 every 24 hours for cash withdrawals over the counter
$325.00 per ATM withdrawal
$940.00 total per day for ATM withdrawals
Only 6 ATM withdrawals per 24 hours
If you're not sure what your real-time limits are, you can check by logging into your Netspend account or reaching out to Netspend's support team.
Conclusion
Being smart about your finances means that every dollar counts – whether that's going with a prepaid debit card to avoid overdrafts and loans or spending a few minutes using a Netspend ATM locator to find a surcharge-free one.
On that note, we hope this article helps you save cash on Netspend withdrawal fees! Feel free to bookmark this list so you can go back to it anytime.