With nearly half of all Americans having experienced ID theft or fraud, becoming a victim yourself is a very real possibility. It can take months and years to undo the damage of ID theft, and in some cases, it can never be completely undone.
Companies like LifeLock promise to protect you from ID theft by monitoring your credit report and personal information for, alerting you to suspicious activity, and even restoring your identity if you do become a victim.
But is LifeLock worth the price? Do its services actually work?
To answer this, we conducted an in-depth review on LifeLock's Norton 360 Ultimate Plus plan, broke down what we loved, what we didn't like, and determined whether Lifelock is actually worth getting.
Along the way, we discovered the most important factor to help you decide if LifeLock is worth not just your money but the safety of you and your loved ones.
Key takeaways
LifeLock's built-in NortonVPN and virus protection complements its ID theft features with safer browsing and device protection.
LifeLock is more expensive than similar ID theft products, but you can save money by getting its discounted Family plans bundled with child ID protection.
LifeLock's 60-day money-back guarantee lets you test the product for two months without having to commit to a subscription. It's one of the longest trial periods in the market today.
Other ID theft protection services like Identity Force give you more bang for your buck versus LifeLock.
LifeLock has alarmingly low user ratings across the board, plus serious complaints about fraud and ID theft among members. Try to read as many as you can before you subscribe.
LifeLock's Ultimate Plus plan is a good choice for those who want comprehensive ID theft and credit monitoring plus VPN protection, but the features don't justify the price.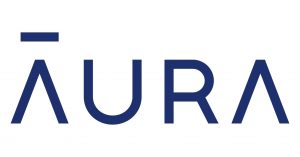 An alternative option that's great for your budget and what you get is Aura. Aura specializes in identity theft and financial fraud protection and they offer:
24/7 monitoring on all your sensitive data (accounts, credit cards, bank accounts, SSN, address etc) and immediate alerts if something is suspicious.
Up to $1M identity theft insurance for all eligible fees and losses.
A military grade VPN, antivirus software, password manager and parental controls .
Plus, Aura gets in the trenches with you if your identity is stolen. A dedicated account manager will hand hold you through the entire process. Make sure your identity is protected today!
LifeLock: Company background
LifeLock is an identity theft protection company. LifeLock's services revolve around three main components: identity and credit monitoring, alerts, and restoration.
The Arizona-based company was founded in 2005 by Robert Maynard Jr. and Todd Davis. In the years following, they successfully raised $199.6 million in funding.
LifeLock filed for an IPO in August 2012 worth $175 million. The company went public on the New York Stock Exchange on October 3, 2012, under the ticker symbol "LOCK."
In 2017, Symantec acquired LifeLock for $2.3 billion. The company is now a subsidiary of Symantec and since has been known as LifeLock by Norton.
Throughout the years, LifeLock has been recognized by various awards and publications, such as:
One of the 50 Most Community-Minded U.S. Companies
One of America's Most Trusted Companies by Newsweek
One of America's Most Responsible Companies
Listed on the Dow Jones Sustainability Index
LifeLock also has a transparent online presence, including its leadership and board of directors, revenue, employee count, and contact information.
In short, LifeLock is an extremely profitable and reputable company with the resources to maintain and develop its ID theft service.
LifeLock: Essential features
LifeLock by Norton offers a full suite of identity theft and credit monitoring services. Note that certain features – unfortunately, some of the most powerful ones – are only available in the most expensive "Ultimate Plus" plan.
We'll get into that shortly, but first, let's take a look at the basic features of LifeLock:
LifeLock will constantly monitor different areas of your identity that are prone to theft. They will scan the following to keep an eye on suspicious activity:
Any changes in your USPS address
Court records and crime registries
Data breaches that include your personal information
Sex offender registries
Social Security number
The dark web for any leaks concerning your personal information
Financial accounts And more
If any changes or activity are detected, LifeLock will send you an alert so you can take action.
LifeLock's credit monitoring service will monitor your credit with TransUnion, Experian, and Equifax. Depending on the plan you get, you will also receive a monthly credit report from all three bureaus and daily updates about your credit score.
Thanks to their agreement with TransUnion, you can also lock your TransUnion credit file with just one click in case you think you might be a victim of fraud.
On top of monitoring your identity and credit, LifeLock also monitors your financial accounts. This includes:
Bank account activity (credit, savings, and checking accounts)
Credit card usage
Investment account activity
Movement in your 401k, 403b, and other retirement accounts
Any inquiries about your credit
Any requires for an information change on your financial accounts
Any new accounts using your personal information
You can also activate regular activity alerts so you're always aware of what's going on with your money.
If your identity is stolen, LifeLock will assign you a restoration specialist who will work with you to get your life back on track. They will:
File a police report
Place fraud alerts with the credit bureaus
Help you close any accounts that have been tampered with
Assist you in getting your money back from fraudulent transactions
Freeze your accounts
Since it can be difficult to cancel or close accounts that have been tampered with, it's good to know that LifeLock will handle this for you.
ID Theft Insurance and Reimbursement
LifeLock's services also include the reimbursement if you become a victim of identity theft. This will cover related damages such as:
Losses
Personal expenses
Legal fees
LifeLock Ultimate Plus subscribers can get up to $1 million for each of these three types of damages. They're considered separate coverages. However, those on the basic plan can only be reimbursed up to $25,000.
Device Security and VPN Bundle
Since LifeLock is now under the Norton umbrella, a company that made its name in anti-virus software, it's not surprising that they offer some device security features.
The VPN and Device Security add-ons are available for all tiers. They complement LifeLock's identity theft protection service by safeguarding your online privacy and any device you install the software on. Features include:
VPN for smartphones, tablets, and PCs (from 5 to unlimited household devices)
SafeCam feature for PCs (monitors your webcam and notifies you of any unapproved access)
Ad-Tracker blocker (stops advertisers from tracking you online)
Cloud backup (stores up to 500 GB of data)
Norton Password Manager (stores your passwords and personal information)
Parental Controls
Virus Protection
Anonymous Browsing
Combined with the rest of LifeLock's security features, these make for a comprehensive online privacy and security solution.
How much does LifeLock cost?
So how much will it cost for LifeLock to protect your identity and credit? It depends on what features matter to you.
LifeLock offers three subscription plans: Select, Advantage, and Ultimate Plus.
We like how they offer huge discounts for new subscribers. This allows you to try out the service without committing to a long-term contract.
Select: $9.99/month (billed monthly) or $8.29/month (billed annually)
Advantage: $19.99/month (billed monthly) or $15.99/month (billed annually)
Ultimate Plus: $29.99/month (billed monthly) or $24.99/month (billed annually)
$9.99 / Month

$99.84 / Year

$19.99 / Month

$191.88 / Year

$29.99 / Month

$299.88 / Year

Credit Lock & Credit Freeze

401K & Investment Account Activity Alerts

Child Personal Information Monitoring

Identity Theft Insurance Coverage
Their 60-day money-back guarantee is also really generous compared to the industry standard of 30 days. This gives you plenty of time to decide if LifeLock is right for you.
If you decide to subscribe for another year, however, you will have to pay more for your subscription:
| Regular Price | LifeLock Select | LifeLock Advantage | LifeLock Ultimate Plus |
| --- | --- | --- | --- |
| Monthly | $14.99 | $24.99 | $34.99 |
| Yearly | $149 | $249.99 | $349.99 |
On the other hand, we don't like how LifeLock's Select plan, aka their most basic tier, is so stingy on features compared to the other two plans. Aside from the usual ID theft features like dark web monitoring and data breach notifications, LifeLock Select subscribers only get the following:
Identity alerts
Social security number alerts
Credit monitoring for only ONE bureau (TransUnion)
Security and VPN for 5 devices
Up to $25, 000 reimbursement for stolen funds
The Advantage Plan doesn't really add anything special in our perspective. LifeLock Advantage subscribers get everything on the Select plan, plus the following:
Increased reimbursement for stolen funds (from $25K to $100K)
Security and VPN for 10 devices
Monthly credit score report for ONE bureau (TransUnion)
Phone takeover monitoring
Crime alerts
Ability to lock your TransUnion credit file with one click using the LifeLock app
Bumping up the reimbursement coverage, device protection, and monthly credit reports are great to have but doesn't justify the price increase in our opinion. Also, the new features they add (crime alerts and monitoring) are nice, but what's the probability that you'll actually need them?
The real value-add is with LifeLock Ultimate Plus, which costs almost thrice as much as their Select plan. LifeLock Ultimate Plus subscribers get everything on the Select and Advantage plans, plus:
Security and VPN for an unlimited number of devices
Credit monitoring for all three bureaus (TransUnion, Equifax, and Experian)
Monthly credit score reports for all three bureaus
Daily credit score updates
Home title monitoring
Activity alerts for your investment accounts and 401(k)
Reimbursement for stolen funds up to $1 million
Activity alerts for your bank accounts
Fictitious identity monitoring
Unlimited credit reports for one bureau (TransUnion)
Bank account takeover alerts and more
Given that the most common types of identity fraud involve bank account takeovers, retirement fund fraud, tax fraud, and fictitious identities, LifeLock Ultimate Plus is the only plan that offers solid protection against all of these.
The increased reimbursement limit is also a huge plus, as it basically guarantees that you will be compensated for any stolen funds, no matter how much.
And if you're worried about your credit score, the Ultimate Plus plan is the only one that gives you unlimited access to your credit reports and scores from all three bureaus.
Unfortunately, it's also pretty pricey. The $34.99/month fee is only for one person. We do like that LifeLock offers a discounted Family Plan for 2 people ($45.99 a month) or 2 adults + 5 kids ($69.99 a month). Still, that's a lot to pay for ID protection, even if it is one of the best in the business.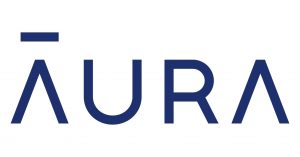 Our personal favorite option is Aura. They offer individual plans for $12/mo and family plans with unlimited kids at $37/mo (both billed annually). All of these plans come with:
Antivirus software, VPN, email aliases, adblock, anti-tracking, safe browsing, and password manager for all your devices (10 per adult).
$1M identity theft insurance per adult.
24/7 monitoring and alerts for your online accounts, personal info, ID verification, home title & address, criminal records and more.
Spam call, junk mail and people search site removal.
Credit and investment monitoring, one click credit freeze, monthly and annual credit reports .
You get all the features you need without being locked out of anything, you only need to upgrade for each person. We think Aura goes above and beyond for their customers, and you can start free now.
Is it easy to use LifeLock?
The LifeLock ID theft service has two platforms: the website and the mobile app.
Overall, the LifeLock website is easy to use, starting with the subscription process.
To subscribe to LifeLock, you'll need to enter your basic information (name, address, etc.), create a password, and provide your payment information. Once you've made your purchase, you'll be taken to the LifeLock dashboard.
At the Home dashboard, you'll be asked if you want to add more personal information, such as your insurance information, bank account numbers, driver's license number, and credit card numbers.
And that's it – you'll start receiving real-time alerts if any of your personal information is used online in a way that could indicate identity theft.
You'll see these alerts on the Privacy Monitoring Dashboard. There, you can see a list of all the places where your personal information was found, as well as the option to opt out of each one. These places include your:
Home Address
Contact Information
Family Information
Job Information
Social Profiles
Court Records
Using the LifeLock mobile app was more confusing.
There are two separate apps for LifeLock users, depending on how you subscribed to the service.
If you subscribed to LifeLock Norton360, which includes the VPN and device security, then you'll need to use the LifeLock for Norton360 app. Otherwise, if you just have a LifeLock subscription, you'll need to use the LifeLock ID Theft Protection app.
It turns out you'll need to click on the "Norton Sign In" button instead of just signing in with your LifeLock username and password.
Still, everything's intuitive once you get into the mobile app itself. You can use it to track your credit scores, check for identity theft threats, access your financial information, and more.
It's just a shame that there are two separate apps depending on how you subscribed to LifeLock's services. It would be much simpler if there were just one app for all users.
Still, the user experience is generally positive both on the website and mobile app.
LifeLock makes it easy to keep track of your personal information and get alerted if anything suspicious pops up.
LifeLock reviews and complaints
On the surface, LifeLock – especially the Ultimate Plus plan – looks like a great investment. But what do actual users think?
To get a better idea, we combed through hundreds of user reviews on popular consumer feedback platforms like the Better Business Bureau (BBB) and TrustPilot.
These ratings are dismal, to say the least. LifeLock does have a 4.5/5 stars rating on Google Play with lots of positive reviews, so there's that.
The most common complaints we found were:
Failure to alert users of suspicious activity
Customer service issues
Billing and payment problems
Experiencing fraud despite being a LifeLock member
Unauthorized plan renewals and difficulty getting refunds
These are quite serious complaints. We also recommend taking it as a deciding factor – no one wants an ID theft protection service that puts you at risk of ID theft.
It's also worth noting that NortonLifeLock has a 1/5 star rating on BBB with 1000+ complaints in the last three years. While that may seem negligible compared to their customer base, it's actually quite high.
The fact that many of the complaints were about identity theft while being a LifeLock member is also worrying.
Still, we also saw plenty of happy members who were satisfied with their LifeLock subscription. Some of them have been paying customers for several years. They praise the following about LifeLock:
App is easy to navigate and use
Excellent customer service
Very helpful in resolving identity theft issues
Compensation for stolen funds
Rapid and regular alerts of suspicious activity
So, it seems like LifeLock is a bit of a mixed bag. There are clearly some issues that need to be addressed, but it also seems to be doing a lot of things right.
Top LifeLock alternatives
We highly recommend shopping around before you commit to a LifeLock subscription. Here are some other top identity theft protection services that you may want to consider:
ID Watchdog's Premium plan is cheaper at $21.95 a month and offers similar features if you're looking to get a more afforable plan. We liked how ID Watchdog has an edge as ID Watchdog's insurance and restoration services covers children. It's credit lock feature is also more advance as you'll be able to perform credit lock for 2 bureaus instead of 1.
In comparison to Lifelock, Aura's Individual Plan costs $15 a month, but has the same powerful features. That's more than $10 in savings for a plan that provides identity monitoring, credit moitoring AND digital security tools. What more, you'll get $1 Million in insurance coverage. Aura also lets new users try it out for free for 14 days so you can see if it is right for you.
| | | | |
| --- | --- | --- | --- |
| | | | |
| Identity & SSN Monitoring | | | |
| | | | |
| Bank Account Takeover Alerts | | | |
| 401K Investment Account Monitoring | | | |
| | | | |
| | | | |
| | | | |
| Credit Lock & Credit Freeze | | | |
| Identity Theft Insurance Coverage | | | |
| | | | |
| Full Identity Restoration Service | | | |
| | | | |
Verdict: Is LifeLock worth the price?
It's hard to recommend LifeLock confidently. If you want full identity theft protection, you should go with the expensive Ultimate Plus plan. Still, we can't justify that price point when there are more affordable and equally – or even more – powerful options like IdentityForce.
The reviews are in, and it's official: LifeLock isn't the best choice for identity theft protection. However, it's not the worst either. The Norton Anti-Virus, cloud backup, and VPN protection are nice added perks. But in the end, there are better identity theft protection services out there that won't empty your wallet.