Online shopping can be fun, but there should be more to it than just spending away. For one, you'll encounter multiple ways to save money while shopping online.
Be it through discount codes or cashback, using either can help you make the most of shopping so that you can enjoy the best of both worlds—shopping and saving!
But the question is, how can you earn cashback or enjoy discount codes? Many shoppers have cited ShopSmarter as an excellent paid-membership planner, but a truly savvy shopper should know how it works and what else you need to know before signing up and paying for fees.
We know some cashback apps have free versions, so we decided to dig deeper if ShopSmarter is worth the fee. We checked the official ShopSmarter sources and looked into what people say on independent sites like TrustPilot, BBB, and Reddit.
Don't waste your money and regret it later—let's look at ShopSmarter.
Before you start putting your money into any site, it's a smart idea to make sure your data is secure. Otherwise, thieves can steal your info and use your identity to commit crimes, as well as drain your bank account.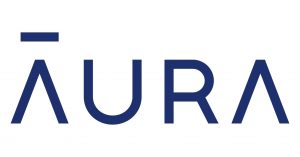 Aura is here to protect you from that. Here's what they'll do for you:
Monitor your SSN, credit cards & bank accounts 24/7 and allow you to freeze your accounts in one click.
If your identity is compromised, they'll work night and day to help you resolve the issue and cover you for up to $1M in eligible fees and losses.
Provide you with complimentary security tools (VPN, antivirus software, password manager) to keep you safe online .
If you're looking to shop online seriously, you'll need something like Aura to have your back.
What is ShopSmarter, and is it worth signing up for?
According to its website, ShopSmarter is an online shopping program that consistently offers 10% cashback. It also claims to work with more than a thousand online stores, and as a member, you'll have access to up to $1,000 cashback annually.
Apart from this, ShopSmarter also claims to provide users with the latest deals and discounts to help users save more. They essentially promise that users "can shop without the stress and build valuable savings for the road ahead."
Upon closer inspection, however, we realized that users need to shop through its platform to enjoy the cashback benefits fully. You don't need to download an app or extension, as users need to use the actual site to begin shopping.
Shopping isn't as complicated—you just need to navigate through catalogs as usual. Think of it as a search engine, but only for shopping. It also tracks your purchases for you, so your cashback automatically reflects onto your account.
Unlike other more familiar alternatives like Ibotta, ShopSmarter comes at a cost.
How does ShopSmarter work?
We find it easy to navigate ShopSmarter. You only need to follow four simple steps:
Step 1: Sign up for ShopSmarter using your current email address.
Step 2: Begin browsing stores for things you want to buy.
Step 3: Shop and earn cashback.
Step 4: Enjoy cash-outs!
How to sign up for ShopSmarter
Once you visit ShopSmarter's website, you'll be welcomed by an orange "Join Now" button at the top-right corner.
Once you click the button, the site will redirect you to a page asking you to fill out your email, address, and credit card info.
According to the website, it needs your address to send you cashback checks monthly, while it will use your credit card information to charge your membership fee monthly.
Membership costs $9.97 per month, which we believe is a lot just for 10% cashback opportunities. You can enjoy a 7-day trial for only $1.97 to see if it works.
Browsing thousands of stores
ShopSmarter claims to partner with over a thousand stores, with products ranging from electronics, home goods, and apparel.
Once you become a member, all that's left to do is shop—but you have to do so within the ShopSmarter website, as this is how it tracks your purchases to ensure you get your cashback.
It further states that users can earn 10% at any of the partner stores all year long, but you can also earn more during the holidays and other special seasons. You can also use discount coupons on top of the 10% cashback.
Shopping with ShopSmarter
Since ShopSmarter works with major retailers, earning cashback may seem simple. However, you'll likely need to spend $100 a month to make the most of your membership fee.
Anything less than $100 means you lose $9.97, so you must be an avid shopper to enjoy the benefits fully. If hitting the monthly goal isn't doable, you're better off shopping with other free cashback platforms.
According to ShopSmarter, however, its services sets it apart because it offers a "buy online, pick up in-store" for specific shops, making it a good choice for those who don't particularly enjoy or trust online shopping.
How to cash out on ShopSmarter
ShopSmarter essentially works by computing all the money you've spent each month, and gives back 10% of it. The platform will send the cashback to users monthly, which you can use however you wish—mainly because it comes through a mailed check.
We find this a turn-off, as you won't be able to use PayPal or gift cards, both of which are common offers by other cashback platforms.
Regardless, most users have shared that cashing out with ShopSmarter is legit, and many users never have trouble getting their emails. Unfortunately, like many cashback rewards sites, offers don't credited all the time.
Who can benefit from ShopSmarter?
ShopSmarter has the potential to be a good investment if you frequently shop each month, but only for purchases that can go as high as $100 a month.
It's not for users who seldom purchase items, especially since you'll essentially be paying $10 a month—that's a $120 loss in a year, which can be hefty for many shoppers.
How much can you earn from a ShopSmarter membership?
Apart from the drawback of only earning by spending at least $100 monthly, there are also limitations on how much you can save with ShopSmarter.
Users are limited to only $1,000 in cashback per year, and once you reach this number, your membership will essentially be rendered useless.
From there, we can gather that the only benefits you can look forward to after reaching the cap will be the coupons. For a paid cashback platform, many users believe that it doesn't look like a fair deal.
Does a ShopSmarter membership require a fee?
Yes, ShopSmarter comes with a membership fee of $9.97 a month. It's only available for users as a paid version, where you have access to various rewards like cashback and discounts.
If paying almost $10 a month is too much, keep in mind that there are other free versions you can try. And you can always cancel!
Canceling your Shopsmarter membership
Thankfully, you can cancel your ShopSmarter membership at any time. Just follow these simple steps:

Log into your ShopSmarter account.
Click on "Account" in the main menu.
From there, select "Cancel Membership."
You'll be prompted to another button, but click on the "Finalize Cancellation" to confirm your decision.
After this, the platform will cancel your account immediately, and billing should stop automatically after the next month.
ShopSmarter offers a 7-day trial for only $1.97 a month, but you can also get a full refund for your first month should you decide to terminate your account.
Is ShopSmarter a legit site? How does it make money?
From what we've gathered from independent websites and reviews from actual users, ShopSmarter is a legitimate site and actually pays its customers.
If you're wondering how ShopSmarter makes money to give you cashback, know that it operates similar to other cashback platforms. Its business model has two primary methods for earning, which include:
The ShopSmarter membership fee
As we've discussed, ShopSmarter requires members to pay a fee to get the cashback privileges.
Because users pay and may not always use the platform, the membership fee makes up a small portion of ShopSmarter's profits.
Affiliate marketing earnings
This method is the primary income source for most cashback websites like ShopSmarter.
In affiliate marketing, a brand rewards publishers or "affiliates" whenever the affiliate leads customers to visit the brand's website or purchase their products or services.
In essence, ShopSmarter earns commissions from brands like Amazon or Walmart if you purchase from these companies. ShopSmarter partners with thousands of brands, and it offers customers a small percentage of its earnings as "cashback."
Everyone seems to benefit here—the main brands make a sale, ShopSmarter earns a commission, and you get 10% cashback.
This business model can be profitable, which is why ShopSmarter can afford to give you the cashback from your purchases.
ShopSmarter reviews: What are its pros and cons?
On Trustpilot, ShopSmarter has a customer rating of 4.2 over 5 stars, which means users deem it "great." It has numerous benefits and drawbacks, and we'll discuss them to help you decide if it's worth signing up for.
ShopSmarter pros
Here are some advantages you can get by signing up for ShopSmarter:
PROS
ShopSmarter doesn't just reward you with gift cards you may not use.
The platform has a fixed cashback rate of 10%, allowing you to know how much you'll be saving.
ShopSmarter offers cashback for thousands of well-known brands, so you'll have a wealth of options to choose from.
Users also like how the platform is easy to use and how customer service is responsive to inquiries and concerns.
ShopSmarter cons and complaints
Like most websites, ShopSmarter has its flaws. Here are some things users didn't like about the platform:
CONS
The platform doesn't offer free versions with limited features—it's an all-or-nothing approach.
ShopSmarter requires you to pay a membership fee, which you may not be willing to do if you're looking to save up.
You can only receive cashback through checks, and the process can be time-consuming.
The platform has an earning limit of $1,000 per year, which may feel constricting to those who want to make the most of their monthly investment.
Other users complain of missing cashback payments, paying for a service they didn't benefit from, and unexpectedly canceled accounts.
Other cashback apps: Alternatives to ShopSmarter
If you've decided that ShopSmarter may not be the best choice for you, here are other cashback or saving platforms you should consider:
Flipp
Flipp is an app that claims to offer coupons, deals, and ads for customers to save up on their purchases. It's not technically a cashback application, but if your goal is saving up, Flipp promises to help with that.
It works with over 2,000 brands, providing you with more choices than ShopSmarter. Some well-known partner companies include Walmart, Nestle, The Home Depot, and P&G.
The Flipp app is available on iOS, Android, and Huawei devices. It also lets you make shopping lists to help you organize your purchases.
Dosh
Dosh is a cashback app that promises to provide customers with cashback when they shop, dine, and book hotels within its list of partner businesses. It works with over a thousand brands as well, including Walmart, ASOS, Pizza Hut, Dunkin', and Sephora.
Getting cashback from this platform is straightforward—you just have to link your credit or debit card with your account when you download the mobile app. Then, you can shop, dine, or book at one of its partner companies.
Once you've collected $25 in cashback, you can transfer it to your bank, Venmo, or PayPal. Alternatively, you can donate the cash to charity.
Ibotta
Ibotta is another mobile app that claims to offer significant savings and cashback with its array of in-app offers. It's a widely popular app, and it claims to provide up to 30% cashback from some of its top partner businesses.
Some well-known retailers that Ibotta works with are Best Buy, The Home Depot, Kohl's, Walmart, and Old Navy. You can earn cashback in multiple ways—you can shop in-app, in-store, or online.
Ibotta also offers flexibility because it has a browser extension for when you're on the computer and a mobile app when you're on the go. The app is free to download on Google Play Store or the Apple App Store.
Make sure your data is protected across the web and all your devices before doing any serious online shopping! Hackers, cybercriminals and bots are rampant these days and it's important to be proactive about your security… or you'll be the next victim.
Aura specializes in protecting you against identity theft by providing SSN monitoring, scanning for suspicious activity and data breaches on your financial reports, and helping you recover if the worst should happen.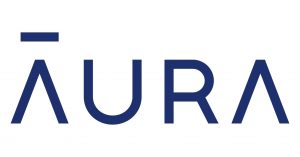 You'll also be covered by:
Up to $1M identity theft insurance for lost wages, legal fees and more.
A military grade VPN, antivirus software and a robust password manager.
A dedicated security specialist to help you with reclaim your data.
This is an absolute must if you're going to shop online.
Conclusion
In today's digital world, online shopping has become a favorite hobby. Thankfully, there are multiple ways to make sure you get your money's worth. Apart from making sure you purchase quality goods, you can also enjoy the benefits of cashback platforms like ShopSmarter.
However, it may be best to stick to a free cashback option, including Ibotta and Dosh. ShopSmarter is only a good choice for those users willing to spend more than $100 shopping every month, especially since you'll need to pay $120 every year.
At the end of the day, however, it comes down to personal choice and specific needs. If you believe that ShopSmarter is a good fit, you're all set!