Spam calls and texts have seemingly become a normal part of our lives, but they can get annoying. Sometimes, you may want to play along with spam calls, trying to frustrate the scammer on the other end of the line. However, it may not be safe to do so.
Scammers can use spam calls or robocalls to record your voice for later use. You wouldn't want to give away anything, as you can lose your personal information and fall victim to identity theft and other fraudulent activities.
We understand your fear, so we looked into the latest reports on spam calls and robocalls and what happens if you respond to them. We've also gathered the best tips from security experts, which include the most telling sign of a spam call.
Don't miss out on these crucial pieces of information—let's avoid spam numbers together.
Have you called back a spam number recently? Your data may be at risk. Unfortunately, scammers can do a lot with just a little information or voice recordings, so it's best to have a back up plan.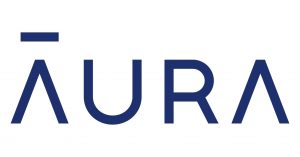 Aura is our #1 pick. As an identity theft and financial fraud protection service, Aura will make sure you're as protected as possible.
They'll monitor your SSN, credit cards, bank accounts and other personal details to ensure no one is using them for fraudulent behavior.
You'll be insured up to $1,000,000 in case of identity theft or financial fraud.
You'll also get a complementary VPN, antivirus software and password manager to help take back control of your privacy .
We've tried all the identity protection services out there and believe Aura is the best. You can get started for free here:
Why should you ignore spam calls?
Calling back an unknown number may seem harmless, especially given the numerous scenarios you may have missed.
Did your doctor's clinic finally call you back? Could it be your child's principal or perhaps an old friend trying to reconnect? Unfortunately, it may be a scammer on the other end of the line.
Scammers have sophisticated ways of making it seem like an unknown number is familiar, spoofing it to insert your area code. As a result, if you end up reading a caller ID familiar to you, you'll be tempted to answer or call back.
So, what happens if you call back a spam number? You may be at risk for various criminal tactics, which can be any of the following:
You'll receive more spam calls and texts
Answering the phone and calling back lets the scammer know your phone is active, making you vulnerable to future scams.
They don't even have to speak—they may leave silent calls just to confirm that your number is active.
They know you'll make an effort to reach out to an unknown number, and they'll mark your number for future scamming tactics, which can eventually venture into texts and emails.
You can end up paying for bills you don't want
Although you don't give away personal information during the call, being on the phone can fetch you a hefty bill.
Scammers sometimes use numbers connected to hotlines that charge by the minute. You may pay up to a whopping $17 for the first minute alone, followed by $8 for the succeeding minutes.
You can fall victim to vishing scams
There's phishing, but have you ever heard of vishing? Vishing, short for voice phishing, is another form of cybercrime that uses phone calls.
While scammers can't hack your phone directly just by calling you, they can use those calls to steal valuable data. These criminals use tactics that convince you to act based on needs or threats, often forcing you to give up personal information.
Scammers pose as government representatives, for instance, which convinces you to trust and do as they say. However, they can also use threats that make you feel helpless or perhaps convince you that they're trying to help you.
Some common scenarios include:
Threatening you to pay for "unpaid" taxes or risk being arrested
Talking about a crime that you committed that they'll help you out of
Asking for your personal information to save your bank account from being locked
Scammers can record your voice
Some hackers can call you just to get recordings of your voice saying multiple words. For instance, they might ask, "Can you hear me?" If you say "yes," they'll record it and use your voice to steal your identity.
With the voice recording of you answering "yes," fraudsters can open fake financial accounts and commit crimes under your name.
Spam calls types and how to recognize them
Spam calls come in various forms. Here are some of the most common ones and how to recognize them:
Calls saying you won a prize or contest
In an attempt to hook you into listening, scammers will call you to say that you've won something grand and enticing. It could be a flat screen you've always wanted, a cruise ship vacation, or cash.
All these sound too good to be true, and they often are, especially when you don't remember ever entering a contest.
These calls are just elaborate schemes to get you to divulge your personal information, including addresses and credit card numbers.
Sometimes, they'll even ask you to pay for a nonexistent item's shipping and handling.
Spammers pretending to be from the IRS and other government agencies
When tax season is approaching, expect scam calls pretending to be from the IRS to increase in number. These calls usually begin with automated voice messages telling you they've marked your tax return as fraudulent.
They may then ask you to call back as soon as you can or perhaps urge you to pay for what you owe as soon as possible. In other cases, however, scammers will resort to threats, such as calling the police or filing a lawsuit against you.
Golden tip: Threats and other scare tactics are sure signs of a scam. Whether the other person is forcing you to pay for a certain amount or give up personal information, remember that no legitimate government representative will resort to threats.
Health insurance and customer care spam calls
Some spam calls rely on persuasive scripts, and scammers usually do this when your health is involved.
You may receive a call convincing you to switch to a better health insurance package, especially since you "may not be receiving the best possible deal" and that your "health shouldn't be compromised."
However, their main goal is to trick you into dictating personal information, including your birthdate, credit card numbers, Social Security numbers, etc.
In other cases, scammers can also pretend to be from well-known brands like Apple and Walmart. They'll ask for your personal information for discounts and promotions you're eligible for.
While most businesses truly offer such perks, remember that they'll never ask for your personal information over the phone.
The scammers pretend to be from a legitimate business – such as Apple or other high-profile brands – with whom you have a relationship. They'll ask you for personal information that a legitimate company already has and wouldn't ask for over the phone.
Can spam calls be considered legal?
The short answer is yes—there are types of spam calls that can be considered legal. Spam isn't inherently dangerous, but scammers have found ways to make it dangerous for us users.
It's also important to note that spam calls can only be considered legal under specific conditions by the U.S. government. Here are some of them:
Cold calls from telemarketing
Businesses often tap telemarketers to hard sell products and services, which is why you may receive these calls from time to time. However, it's best to determine if the call is legitimate by simply asking for verification.
Robocalls
In some cases, companies may call you using pre-recorded calls (robocalls) to communicate consumer information. However, remember that these are only for the necessary information—such as credit card fraud alerts, appointment reminders, and flight cancellations.
How can you verify if the caller is legitimate? By law, callers must identify themselves before beginning their spiel. This includes providing their phone numbers so that you can verify their identities and track them whenever necessary.
Reducing robocalls and spam calls: What to do
What do you do if an unknown number keeps calling, and how do you reduce these instances? On its website, the Federal Communications Commission (FCC) highlights a few tips you can follow if you want to stop these spam calls. Here are some steps you can take:
When you receive calls from unknown or blocked numbers, it's best not to answer them.
It pays to be careful if you've received a call saying, "Hello, can you hear me?" These calls want you to say "Yes," which hackers can record and use for identity theft.
If the number looks like it's from a local business, it's crucial not to trust it immediately—hackers can fake their caller IDs and numbers.
If you've already invested in robocall-blocking applications and services, you may inform your provider about the numbers making these unwanted calls. Doing so will help the company detect spammers and block them from your phone.
You may register your phone number on the National Do Not Call Registry for free to avoid many telemarketer calls. However, you may still receive calls from various organizations, such as charities, debt collectors, and political groups.
If you receive phone calls you suspect may be scams, it also pays to know how to report the callers.
How do you report unsolicited callers?
You may report scam calls to federal agencies, and while they can't look into your particular case, it can help them track and penalize scammers.
The Federal Trade Commission (FTC) handles scam complaints, so you can report phone scams to this agency by calling 1-877-382-4357 or going to its official website.
If telemarketers and illegal robocalls contact you after you place your phone number in the National Do Not Call Registry, you can also report it to the FTC.
You may report a spoofed caller ID to the Federal Communications Commission (FCC), which you can do on the FCC website or by calling 1-888-225-5322. Caller ID spoofing is illegal under the Truth in Caller ID Act of 2009.
How do you protect yourself against scam calls?
Scott Bates, a Finance Expert at MoneyandBills.com, offers a few steps to protect yourself against spam calls:
1) Not picking up the phone for a number I don't recognize, even if the caller ID shows it from a local area code. Let it go to voicemail and screen the call. If it's someone important, you'll be able to safely call them back.
2) If you are expecting a call from someone who might not be in your phone's address book at a specific time, then it's probably OK to pick up the phone for that.
3) Always verify the number someone is calling you from or trying to get you to call back to. A lot of scammers will use fake numbers when leaving you a message. Google can be a great research tool for verifying phone numbers and how they relate to the latest scam going on.
Aside from these expert tips, here are more ways to ward off scammers:
Scammers are getting trickier by the day and it's not as easy to tell anymore. The best thing you can do is have a safety net in case your data does fall into the wrong hands.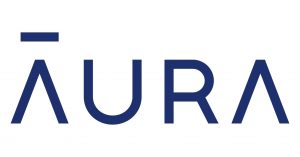 Aura is our favorite safety net and covers you under every instance of identity theft or financial fraud. Some of the things they do include:
Contact brokers on your behalf to remove your details from their servers so you'll receive less spam and robocalls.
Monitor your sensitive data around the clock and alert you whenever any suspicious activity is detected.
Assign you a dedicated security expert who will help you recover your identity and funds if the worst should happen .
Don't take chances with your important data, try Aura free today.
Conclusion
Calling back spam numbers is a risk you don't want to take. Identity thieves and other criminals are getting craftier by the day, and you never know the tactics they can use to steal personal information from you.
At the end of the day, remember that you hold the power. These scammers shouldn't be able to scare you into giving money or trick you into divulging information. So long as you know the signs and the best ways to protect yourself, you'll remain out of their reach.