While exploring identity theft protection tools, you might come across Frontier Secure. Frontier is more commonly known as an internet service provider, but it has recently started selling ID theft protection and credit monitoring services.
The company has a generally good reputation. However, the mixed Frontier Secure identity protection reviews online will make you doubt if it can actually combat cybercrimes.
Don't worry—we can help assess the Frontier identity protection program. Our team researched several official Frontier resources, independent review sites, and legit user testimonials to gain first-hand insights into the platform.
By the end of this piece, you'll know all the pros and cons of Frontier Secure.
Please read without skipping. We'll discuss why many Frontier FiberOptic subscribers dislike the Frontier identity protection program. Otherwise, you might end up wasting your money over time.
Let's dive into our Frontier Secure identity protection review!
Key takeaways
Frontier Secure comes from a widely known and trusted telecommunications company backed by nearly nine decades of experience.
Frontier regularly updates Frontier Secure. It considers user complaints and responds accordingly with solutions.
Frontier Secure doesn't offer anything new. You can easily find most of its ID theft protection and credit monitoring services on other tools.
The website's plans and pricing page is very confusing. You'd have to input your location before getting the offers PDF because the company's only available in around 25+ states.
Frontier Secure is a decent option if you're already a Frontier subscriber and want to try out the company's ID theft system.
We recommend exploring other options before signing up for Frontier Secure.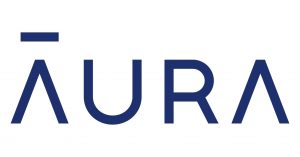 Our favorite identity theft protection service is Aura. We believe they go the extra mile for their customers while not breaking the bank. Here's what they do for as little as $12/month:
$1M identity theft insurance per adult.
24/7 monitoring and alerts for your online accounts, personal info, ID verification, home title & address, criminal records and more.
Credit and investment monitoring, one click credit freeze, monthly and annual credit reports.
Spam call, junk mail and people search site removal.
Antivirus software, VPN, email aliases, adblock, anti-tracking, safe browsing, and password manager for all your devices (10 per adult) .
You can also cover your whole family with unlimited protection for children and bonus parental controls. Aura is a well established option and worth checking out.
What is Frontier Secure?
Before anything else, we want to clear up what Frontier Secure means. Contrary to popular belief, Frontier Secure doesn't solely refer to ID theft prevention but rather tech security as a whole.
It comes with several services like:
Frontier Multi-Device Security (antivirus protection)
Identity Protection (ID theft monitoring)
Content Anywhere (cloud storage solution)
Device Protection (service and repair warranty)
My Premium Tech Pro (top-notch Frontier tech support)
For this review, we will focus on the first two services geared toward cybersecurity—Identity Protection and Frontier Multi-Device Security.
Identity Protection provides standard ID theft prevention by monitoring the unauthorized distribution of your personal data. Meanwhile, Frontier Multi-Device Security detects and resolves malware threats.
Key features of Frontier Secure
Admittedly, the Frontier Secure identity security bundle lacked several features when it was first released. It didn't even have insurance or credit monitoring back then.
To be fair, Frontier endeavors to bolster its ID theft services. Non-clients just don't have access to these updates because tech sites rarely cover them.
In fact, most Frontier Secure identity protection reviews are outdated. Since Frontier doesn't focus on ID theft protection, very few review sites watch out for program developments.
So before deciding whether or not to sign up for Frontier Secure, we suggest going through its updated list of features first, namely:
1. Anti-malware protection
Frontier Multi-Device Security, the entry-level plan of Frontier Secure, primarily offers anti-malware protection. It detects and resolves malware threats.
The program runs on PC, Android, Mac, and iOS devices, although it best suits the first two operating systems. Also, you can link it to a maximum of 10 gadgets.
At a glance, we don't think Frontier Multi-Device Security offers anything unique. You can get more sophisticated antivirus programs loaded with multiple features for the same price.
However, we did like the multi-device linking system. Most anti-malware programs limit their clients to around five or seven gadgets.
2. ID theft prevention
Once you upgrade your Frontier Secure account, you'll have access to ID theft prevention. The system scans for data breaches, cyberattacks, and leaks involving your personal information (i.e., Social Security Number, ID number, credit card details).
Frontier also monitors credit reports. It checks your records with the three main credit bureaus and reports suspicious transactions, although the company doesn't specify scanning frequency.
However, note that monitoring generally occurs online. Frontier Secure lacks the resources to scour offline documents like court orders and police records.
Plus, you can check your annual credit reports yourself for free. Unless Frontier Secure guarantees daily or weekly monitoring, we don't think its scanning services are worth your money.
3. ID theft recovery support
Frontier recently bolstered its ID theft recovery plan. At first, the program only provided ID monitoring, but now it also helps recover compromised information.
You can also seek help if you lose physical items like your phone, ID, or wallet. Frontier won't actually recover the lost item, but it will help you stop identity thieves from misusing your information.
With that said, we don't think this feature adds much value to Frontier Secure.
Firstly, you don't get a designated account specialist. Most ID theft recovery programs would pair you with a personal agent who'll guide you through the restoration process.
Secondly, Frontier Secure doesn't tell where your information ends up. Although it will inform you of data breaches, it can't point out digital locations or URLs of cyberattacks.
Lastly, you can perform ID restoration yourself. If you head to the Federal Trade Commission's (FTC) website and file a report for identity theft, you'll get a detailed recovery plan.
4. Third-party ID theft insurance
Initially, Frontier Secure didn't come with ID theft insurance. The program primarily focused on ID monitoring, malware detection, and device protection.
As expected, clients didn't like that Frontier wouldn't provide financial support or assistance if the need arose. After all, the most widely known antivirus brands offer ID theft coverage.
In response to the complaints, Frontier partnered with Experian to add insurance to Frontier Secure. They grant qualified victims $1 million.
Experian is one of the three main U.S. credit bureaus, so you can rest assured that the company won't suddenly disappear.
However, note that claims likely take longer to approve. Insurance policies backed by third parties put multiple institutions at risk, hence the need for extra assessment.
5. Password management
Frontier Secure has a password manager, which generally offers two functions:
Password Autofill: Save your passwords, usernames, login credentials, personal information, and credit card details on Frontier's encrypted system. Autofill will input your details into blank fields automatically.
Password Strength Checking: Statistics show that 71% of users have the same login credentials on all their online accounts. Brute-force attacks can easily bypass common passwords. To minimize your susceptibility, Frontier Secure assesses your passwords and suggests ways to improve them.
Password management is definitely helpful. However, note that dozens of other credit monitoring tools and antivirus programs offer it as an add-on.
6. Parental controls
Frontier Multi-Device Security comes with parental controls. You can set locks on private files, filter accessible websites, and block potentially harmful URLs from loading.
The program also has screen limits. Set curfew times so that your device will automatically shut down at specific times.
You'll find this feature if your kids use your devices. However, we don't think it offers anything unique since most operating systems already carry basic parental controls by default.
Also, you'd do well to create separate user accounts for your kids entirely. Eliminate the risk of them accidentally opening your confidential documents.
7. Safe browsing
Frontier Secure's Safe Browsing feature helps protect you while surfing the internet. It detects malicious content, scans websites before opening them, blocks insecure links, and warns you about potential phishing attempts.
Unfortunately, we can't commend this feature. It doesn't hold a candle to standard VPN services, which you can get for just a couple of bucks—if not free.
Safe Browsing only scans threats. On the contrary, VPN encapsulates and encrypts your traffic to ensure that you stay anonymous online.
Sure, use Safe Browsing if you want. Just manage your expectations because it essentially just warns you about threats, not resolves them.
8. Cloud storage
Frontier Secure comes with Content Anywhere. It serves as the company's patented cloud-based storage solution, which you get as an add-on for other services.
Content Anywhere uses a SaaS model. As a consumer, you'll get a cloud storage system that you can use out of the box and access from any compatible device.
By storing your files on the cloud, you'll get remote access at any time. For instance, if a crook steals your phone, you can quickly delete all the sensitive files, photos, and documents on the device.
Although Content Anywhere might sound impressive, note that cloud solutions are very accessible nowadays. Dropbox, iCloud Drive, and Google Drive even offer free plans.
Frontier Secure Plans and Pricing
Admittedly, we found the Frontier Secure pages confusing. The services are all over the place, and you can't tell what the plans and packages actually contain.
You can talk to AI chat support. Although it will point you in the right direction, it can't give you specific answers regarding Frontier Secure plans and pricing details.
You'll have to request the exclusive offers list based on your location. Again, Frontier serves less than 30 states.
To streamline your research, we researched the plans involving ID cybersecurity, theft monitoring, and credit checking, namely:
1. Frontier Multi-Device Security
Cost: $6 per month
Frontier Multi-Device Security is the entry-level Frontier Secure plan. It offers standard mobile security.
The plan primarily focuses on malware threat detection and resolution, but it also comes with parental control, safe browsing, and password management. Also, you can link the plan to up to 10 devices.
Based on reviews, Frontier compensates for its lack of features with low monthly fees. However, at $6 a month, you're only saving around $1 or $2 compared to other more sophisticated, robust anti-malware systems.
It's a decent product. However, we can't advise non-clients to drop their existing antivirus programs and switch to Frontier Multi-Device Security altogether.
2. HomeShield Bundle
Cost: $8 per month
If you want the full ID theft protection plan, try HomeShield Bundle. It's Frontier Secure's patented credit and ID protection service that scans for data breaches and cyberattacks involving your personal information.
Apart from ID theft protection, the package comes with all the features of Frontier Multi-Device Security, plus 100 GB of Content Anywhere. Note that ID theft protection only applies to one adult.
Considering that HomeShield Bundle only costs $2 more than its entry-level counterpart, we think it provides better value for your money. Frontier Multi-Device Security doesn't differ from your average antivirus program.
With that said, we still can't wholly recommend the Frontier Secure HomeShield Bundle over other ID theft prevention plans on the market. You'll find several better options with your $8 monthly budget.
Frontier Secure user experience
While researching Frontier Secure, you'll notice that it has few reviews. We don't want you to go out on a limb and blindly sign up for an account, so we scoured the net for legit user testimonials.
User experience goes beyond features and navigability. Any brand can create a streamlined app claiming various services, but only a handful can follow through with their promises.
Remember: there's no saying whether or not you'll experience ID theft. However, if you're paying for protection, you'd want a reputable, trusted brand that will support you if the need arises.
If you're worried about identity theft and other scams, it's best to go with a company that specializes in this area. You don't want to cut corners for something as important as your identity.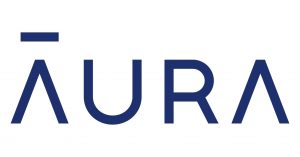 Aura is a top expert in the identity theft and financial fraud field, and no doubt our top pick. Here's why:
They go above and beyond, walking you step by step through reclaiming your identity, without leaving you lost in the government and legal processes.
You get insurance cover up to $1M per adult .
You also get all sorts of security tools and services including a VPN, password manager and antivirus software instead of having to pay for separate services .
Be proactive about your safety today!
So, how can you tell what it's like to be a Frontier Secure subscriber? To help you make an accurate, informed assessment, let's talk about the ID theft program based on the following factors:
1. Platform user interface
Based on user reviews, Frontier Secure has a relatively straightforward interface. The app consists of navigable menus, simple toggle buttons, and clear-cut features; even someone with zero tech experience can utilize it.
However, we also found several comments about platform stability.
Users with older OS versions complained that they couldn't optimize and calibrate Frontier Secure. They had to go through the setup process multiple times.
Moreover, Frontier lacks customer support. Before reaching an actual agent, you'd have to exchange messages with its AI chat support or automated hotline first.
Fortunately, the company seems to address issues accordingly. Based on the update descriptions on the App Store and Google Play, the latest versions even work on Windows 7 PCs.
2. Brand reputation
Frontier has a generally positive reputation. Its clients trust it since the company has been around for nearly nine decades.
But as we mentioned above, consumers know Frontier for its telecommunications products, especially its fiber internet services. Unfortunately, it hasn't made an impact on ID theft protection.
For this reason, most people signing up for Frontier Secure already have existing FiberOptic plans. They usually just want to try out a new service.
Of course, you can't judge a company based solely on branding. However, we also believe that you must only entrust your data privacy and personal information to brands you wholly trust.
Important: If you're a FiberOptic subscriber, please check your monthly bill for additional charges. We've read several complaints that Frontier charges its clients for Frontier identity protection services even if they've never signed up for them.
As a result, these clients get turned off with Frontier Secure before they even try it.
And we can't blame them because hidden fees tell a lot about a company. Who's to say that you won't struggle with similar surprises like unexpected charges once you sign up for a plan, right?
3. ID theft recovery
Unfortunately, Frontier doesn't have enough experience with ID theft recovery. Although the company has made a name for itself in the telecommunication industry, very few clients can vouch for Frontier Secure.
For instance, we know the system monitors your personal information. Based on the reviews we read, it informs of your recent data breaches and leaks involving your registered details.
However, its restoration process leaves much to be desired. The program doesn't tell you the details of the data breach, plus you'll have to recover your ID yourself.
You'd do better to just reach out to the FTC. But if you still want the help of an ID theft prevention tool, look for an option that assigns you to a designated specialist.
Best Frontier Secure alternatives
Don't get us wrong—Frontier is a decent telecommunications brand. However, for $10 a month, you'll find several more functional, helpful ID theft protection tools.
We encourage exploring brands focused on cybersecurity. They often provide in-house insurance and tech support; you won't worry about them suddenly going under and dropping their clients.
Are you struggling to find better ID theft tools? To jumpstart your research, we rounded up three alternatives that provide better value for your money.
Frontier Secure's biggest advantage is it connects to up to 10 devices. Most antivirus apps cap at five links.
If you want extensive ID theft and anti-malware features without losing the same multi-device linking system, try Aura. Prices range from $12 to $37 per month.

It offers financial and ID monitoring, $1 million worth of insurance, and sophisticated malware detection services for up to 10 devices. By contrast, Frontier Secure only carries half as many features.
Moreover, Aura isn't expensive. If you opt for annual payments, you'll only pay $4 more than you would have with a Frontier Secure HomeShield package.
ID theft risks vary from person to person. For instance, if you're someone who regularly engages in dozens of financial transactions for work and personal purposes, you need frequent credit monitoring.
We generally dislike credit monitoring apps because they offer negligible benefits. After all, the three credit bureaus will already provide you with annual credit reports for free.
However, IdentityIQ is different. Not only does it monitor your three-bureau reports every day, but it also gives you monthly credit reports.
The rates range from $9 to $29 a month. And considering that credit bureaus charge around $15 for extra credit reports, even the premium plan seems like a good deal.
If you want a brand that provides reliable, proven ID theft restoration services, look into IDShield. Monthly rates start at $14.95 to $19.95 per month.
Like any ID theft prevention tool, it monitors online and offline resources for your personal information. You'll get a prompt warning on unusual activities.
However, what sets it apart from competitors like Frontier Secure is it goes above and beyond to track down perpetrators. IDShield even works with private investigators.
Not only will you stop crooks in their tracks, but the investigators can also help you file more accurate reports to the FTC and your local authorities.
Who knows? The perpetrator might live near you. If so, you can quickly take legal action and charge them for identity theft.
Staying secure with Frontier Secure
Should you get a Frontier Secure plan? Considering that it offers minimal PII monitoring, provides insurance through third parties, and has very few successful ID restoration cases, we can't recommend it.
Some might claim that Frontier Secure only costs a few bucks. However, note that several other companies offer more sophisticated ID theft prevention and credit monitoring for the same price.
Moreover, the added features don't justify the price tag. You can easily get password management, antivirus protection elsewhere, and multi-device linking elsewhere.
Of course, you can still try Frontier Secure. If you already have a FiberOptic subscription, you can probably even ask for a free trial.
Just manage your expectations. Frontier Secure will help you detect malware and prevent ID fraud to an extent, but you'll get more for your money with other tools.