Holding power over your finances may seem like a far-off dream, especially when you're living paycheck to paycheck. Thankfully, money management resources are bountiful online, which allows us the chance to change our financial future.
Increasing financial literacy can help us get out of debt, save money, and invest in our future. Platforms like the Ramsey Plus promise all these, but is it truly worth it? Can it truly help us "win with money"?
We've initially seen mixed reviews about Ramsey Plus. So, we looked at official Ramsey Plus sources and read reviews from independent sites like Reddit.
We've discovered the best thing to like about Ramsey Plus. We'll also share some crucial considerations before signing up for it—don't miss out.
Before putting your money down for anything that promises you financial wins, it's important to have some protection first. Whether it be a scam or data breach, there's many ways for criminals to grab your details and steal your identity.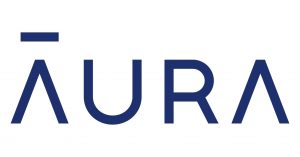 Aura makes sure your identity is safe no matter what. As our #1 identity theft protection service they:
Give you a military grade VPN, antivirus software and password manager to help you control your privacy.
Assign you a dedicated security expert who will help you around the clock in the event of identity theft.
Insure you up to $1M in eligible fees and losses .
Plus, they'll also help reduce spam and robocalls so your exposure to scams is decreased!
What is Ramsey Plus, and what does it offer?
Ramsey Plus is a money management plan created by personal finance expert Dave Ramsey. The website suggests that the average Ramsey Plus user can pay off a $5,300 debt and save up to $2,700 for emergencies within 90 days of using the platform.
According to the website, the premise behind Ramsey Plus—and the financial plan behind it—is based on Dave Ramsey's "baby steps."
This pertains to the foundation of his financial advice, which includes the following outcomes a user can enjoy:
Step 1: Be able to save up to $1,000 as an emergency fund
Step 2: Pay off all debt (non-mortgage)
Step 3: Complete the emergency fund for up to three to six months' worth of expenses
Step 4: Save at least 15% of income for retirement funds
Step 5: Save money for your child's college tuition fees
Step 6: Pay off mortgage debt
Step 7: Build, sustain, and give wealth
Headquartered in Franklin, TN, the Ramsey Plus is offered by Ramsey Solutions, which claims to provide education and empowerment for everyone in all walks of life.
Is the company Ramsey Solutions legit? Many signs point to yes, as it's been in business for 30 years now.
Dave Ramsey, also a New York Times best-selling author, founded the company in 1992 to provide financial counseling and education.
Today, the company reports having more than 1,000 employees that also run Ramsey Plus.
Users who sign up for the platform can access information and support through online courses, the premium EveryDollar budgeting app, Ramsey Preferred Coaches, and even a Financial Peace University with communities and virtual groups you can join.
How can Ramsey Plus help you make money?
According to the website, signing up for a Ramsey Plus membership offers countless benefits, including the following:
1. Learn from the Financial Peace University
Based on its name, the Financial Peace University offers lessons on achieving financial freedom.
Coming in nine sessions, users can access various educational content formats, including step-by-step lectures and videos.
Topics also include managing one's lifestyle, including how to handle money—and according to their website, actually succeed in doing so.
Accessible content includes the following:
Free audiobooks, including "Know Yourself, Know Your Money" by Rachel Cruze, and other titles
Money courses worth 20+ hours, from basic to more advanced courses. This includes Jump Start, a crash course on money principles of Budgeting That Actually Works, which focuses on creating budgets based on current life circumstances.
To us, this is the best feature that Ramsey Plus offers. Many money-saving apps provide a comprehensive way of tracking money, but access to content made by experts can be scarce.
From books to lectures to videos, we can say that all these can make the app attractive to invest in.
2. Use EveryDollar premium
After learning sessions, users can also put concepts into practice by budgeting through the EveryDollar app's premium version. Users can access this through Ramsey Plus, and the app features include the following:
Budget reports: Here, users can get monthly reports on income and expenses, further broken down into trends, which can potentially help you manage your spending better.
Bank integration: EveryDollar can connect to your respective banks, making tracking online transactions easier.
Tracking: EveryDollar can take note of spending trends, which helps you better manage your finances.
Transaction history: Apart from budget reports, users can also download an Excel file of transaction histories.
3. Access exclusive live stream videos
Apart from the EveryDollar app and Financial Peace University, the website also claims to offer free access and discounts to live stream events.
These include events like Money and Marriage, hosted by Rachel Cruze and Dr. John Delony. This program is designed for married couples to help them manage finances together.
Users can also access Paycheck to Purpose by Ken Coleman, which focuses on helping users find and do work they love and enjoy.
4. Use the savings and debt payoff tracker
Part of the Ramsey Plus pitch includes being able to "pay debt" or "save money" within 90 days. It offers this with a savings and debt payoff tracker, specifically designed to track money progress.
It provides new ways to teach money goals, including interactive features that make savings and paying debt more manageable.
How much does the Ramsey app cost?
Paying for a premium can be too much, especially when you're trying to save and pay for your debts. Can Ramsey Plus truly be good for you in the long run? Many users don't think so, but focusing on the immediate costs can help. Here are the platform's three pricing options:
3-month use: $59.99
6-month use: $99.99
1-year use: $129.99
If you're unsure about investing, it also offers a 14-day free trial. You can also cancel anytime with no additional costs. For more information, make sure to read through the pricing page carefully.
Signing up for Ramsey Plus: What to do
Getting started on the Ramsey Plus app is straightforward. You only have to visit the official website's signup page and input your email and desired password.
The next pages will ask for some details to personalize your experience, such as your name. Then, you can choose a plan that works for you. You'll have to provide your credit card details afterward.
Once you've completed the signup process, you can start the free trial, which you can cancel at any time within two weeks. After those 14 days, the site will charge the card you've provided in the signup process.
How to make the most of your Ramsey Plus membership
One significant tip you must know is that Ramsey+ is that you can test the waters by signing up for a free trial. Then, you can decide if you want to continue your subscription.
Some users on the Reddit subforum r/DaveRamsey noted that they binge-watched the FPU classes after signing up for the 14-day free trial. They learned what they needed even though they didn't continue the Ramsey Plus membership.
Ramsey Plus Pros and Cons
Although Ramsey+ can sound promising so far, it's important to study both the benefits and disadvantages of the platform. Here are some things we've noticed:
Ramsey+ Pros
Comprehensive financial planning course through the Financial Peace University
Community forums and support groups
Budget tracking app as an added feature
Ability to cancel at any time
14-day free trial
Ramsey+ Cons
Can be expensive at $129 each year
Recurring annual costs
Ramsey Plus: Reviews from real users
Ramsey Plus has received mixed reviews on Reddit. Its parent company, Ramsey Solutions, has an A+ rating on the Better Business Bureau (BBB). Although it doesn't have BBB accreditation, its rating means that it actively resolves customer issues, which is a good sign.
Some users stated that the Financial Peace University course, one of the features of Ramsey+, left positive impacts on their finances. Others also enjoyed the ad-free, improved version of the EveryDollar app. Many users say the program is fantastic if you want to handle your debts.
Despite these positive comments, some users suggest that it's not worth getting because it's expensive and offers courses that individuals can learn on Dave Ramsey's podcast episodes.
Some users also think EveryDollar's free version, or other alternative budgeting apps, are good enough for them. 
No matter what financial helper you might choose, it's a good idea to protect your existing finances in another way. Scammers are getting smarter by the day and stealing your identity is an easy gateway to financial fraud and other criminal activities.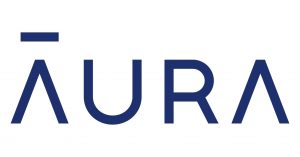 Aura will make sure your identity remains as secure as possible so you can do what you love online safely. They will:
Monitor your SSN, credit cards, bank accounts and other personal details 24/7 and alert you of any suspicious activity.
Work tirelessly to make sure your life goes back to normal as soon as possible in the event of identity theft.
Cover you and your loved ones (including unlimited children) so the whole family is protected .
Make sure you stay 'you' online with Aura at your back.
Ramsey Plus alternatives
If you think Ramsey+ isn't for you, we've also gathered some alternatives you can check out. Here are some of our recommendations:
Mint
If you're looking for a budget application for account tracking, we've found that users have recommended Mint. Reviews talk about an easy setup process, which is perfect for those who aren't necessarily tech-savvy.
It also claims to allow users to connect credit cards, bank accounts, and investment profiles. Through Mint, you'll reportedly have access to your finances across all accounts. Apart from this, you'll be given a monthly budget based on expenses tracking features.
PocketGuard
Free and Premium
Customizable
Like Mint, PocketGuard also claims to link your financial accounts to help you gain a complete overview of your finances. You can also add other income streams, including checks and cash that you can receive.
Users also report that you'll have the power to set an initial budget, which you can customize according to your expenses, lifestyle, and other factors that affect your finances.
Note: Basic is free, premium costs $4.99/month, $34.99/year, or $74.99/lifetime
Final verdict
From everything gathered so far, we recommend checking out Ramsey+. It offers features not all budget apps have, as it also leans toward a more comprehensive form of budgeting. This includes the opportunity to learn through courses and other contents.
However, its price points can be difficult to justify, especially if you're trying to pay off debt or save more money. You're better off using its free trial and checking out free options, such as Mint.