This post may contain affiliate links. Which means we may earn a commission if you decide to make a purchase through our links. Please read our disclosure for more info.
Payment apps like Zelle and banking apps like Chime are quite popular these days. They're convenient, secure, and fast to use when it comes to making payments and sending or receiving money.
If you're one of those who use Zelle and Chime, you're probably wondering if these two apps can work together. Is it possible to transfer in and out of Chime using Zelle?
We've researched and read through various resources to determine if Zelle and Chime work together. We've come up with a guide on the steps you need to take and other information that involves the use of both apps.
In this post, you'll learn how to make Zelle work with Chime, as well as the benefits and disadvantages of using both apps.
Don't skip over this comprehensive guide so you don't miss any step that may be crucial in making Zelle work seamlessly with Chime. It'll also help you avoid wasting time figuring out on your own how to make Zelle work with Chime.
What Is Zelle And How Does It Work?
Zelle is a payment app that allows you to send money online. You can send and receive money from individuals you know or any individual who has access to the platform. The service it offers is similar to that of PayPal, Cash App, and Venmo.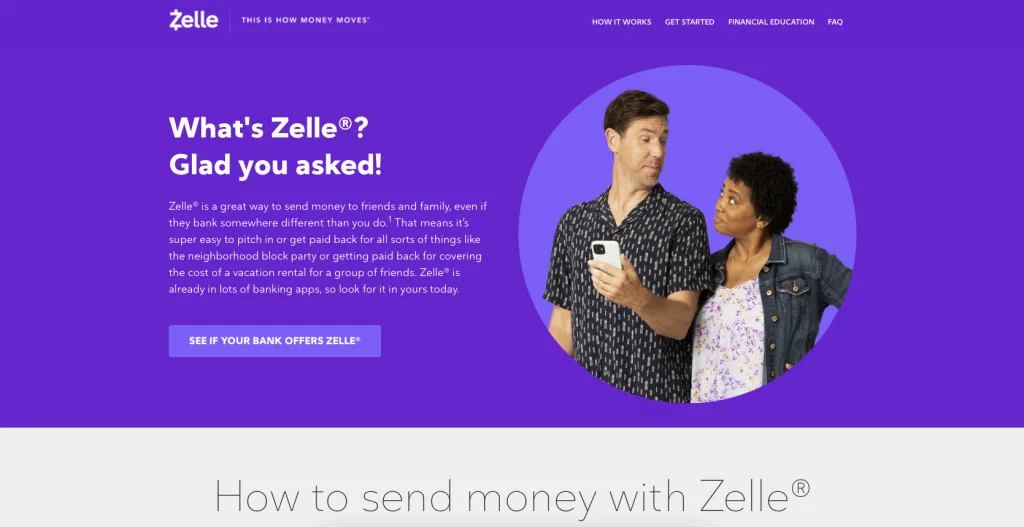 It's 100% and has no hidden cost. You just need to enroll or link your bank in Zelle, and you'll be all set in sending money to others with banks located in the United States.
You need to provide some personal details, such as your name, address, and social security number when you enroll with Zelle.
After signing up with Zelle, all you need is a US phone number or email address to start sending money to other people with a bank account in the country.
Although the app works with most banks, Zelle still needs to provide native support to online banks, such as Chime.
What Is Chime And How Does It Work?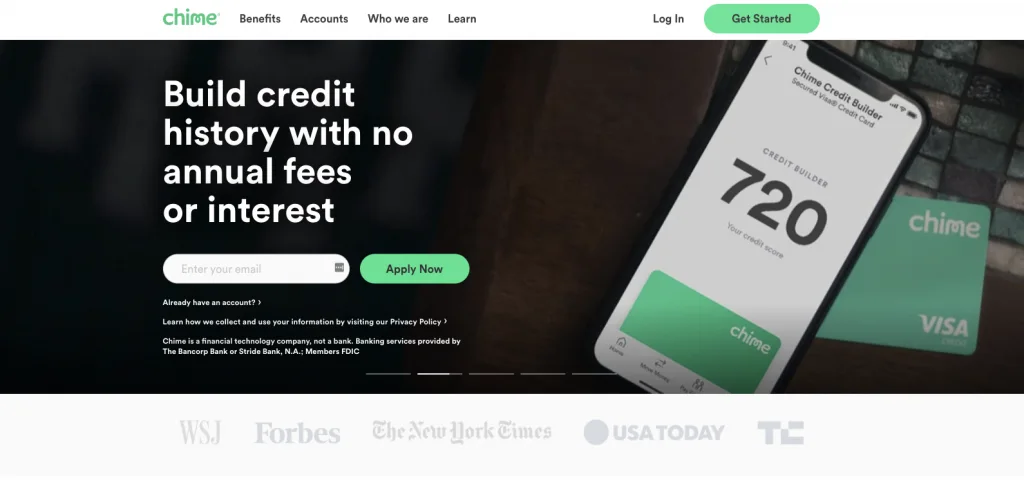 Chime, meanwhile, is a financial institution that offers various banking services to consumers.
Unlike traditional banks, Chime doesn't have any physical location where its customers can go for their financial transactions. Instead, all transactions are performed online, and they work with The Bancorp Bank and Stride Bank.
You can request a debit card, which you can use for your transactions. It offers a credit-builder secured credit card, which can help you build or improve your credit score.
Chime's Credit Builder secure credit card doesn't come with a preset credit limit. How much you can spend will depend on the amount of money you transfer into your account.
This way, you don't have to worry about spending too much or incurring a high credit card utilization rate.
Additionally, your transactions using the secure credit card are reported to the major credit bureaus, which can help improve your credit score.
Does Chime Work With Zelle?
Yes, Chime can work with Zelle. Can you send money from Chime to Zell? The answer is yes.
However, you can't send money from Zelle to Chime directly. For now, Zelle can only be used with banks with physical buildings, such as JP Morgan, Bank of America, and Wells Fargo, to name a few.
Since Chime is an online bank, it's not natively supported in Zelle. But there's a way to bypass this problem.
Chime doesn't have an option that allows you to connect the app to Zelle. But don't worry because you can do it the other way around. There's an option within the Zelle app that lets you add Chime as your bank.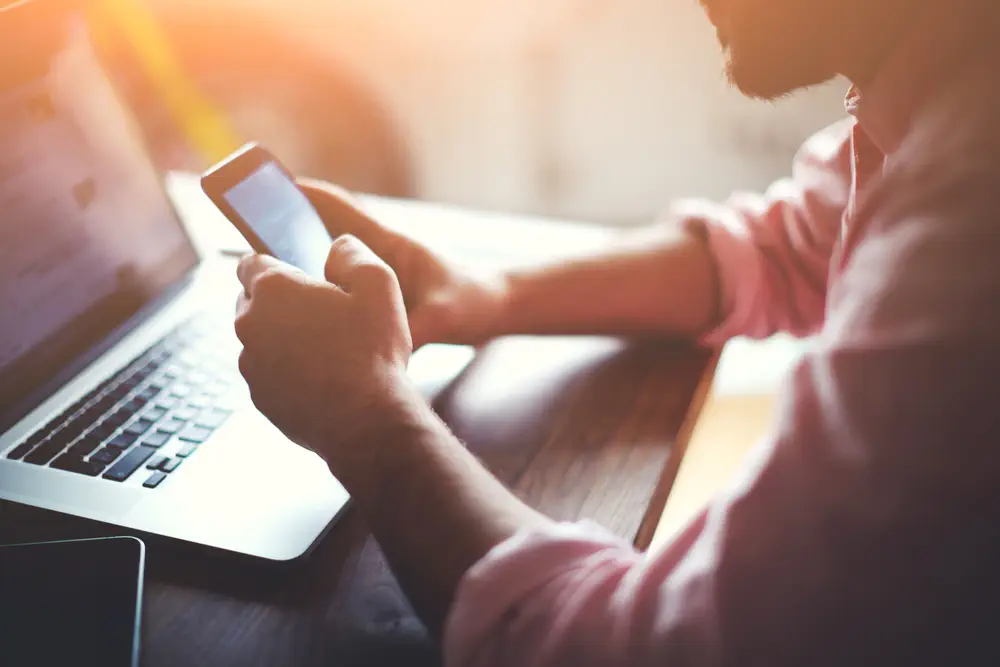 How To Connect Zelle With Chime?
Here are the steps you need to take to connect Zelle with Chime.
Download Chime and Zelle Mobile Apps.
Set Up Your Chime and Zelle Accounts.
Open your Zelle application.
Choose "Where do you bank?"
Click "Don't see your bank?"
Enter your Chime debit card information (card number, expiration date, and security code)
Create a strong password to keep your account safe from cybercriminals.
Click continue and you're ready to go.
Are There Fees To Use Zelle with Chime?
You don't have to pay any transaction fee or interest when you use Chime or Zelle to move money from one account to another.
It's one of the unique features that separate it from other peer-to-peer money transfer platforms such as Venmo, which charge fees of at least 3%.
How Long Will Zelle PaymentsTake When Using Chime?
Zelle and Chime need to verify your information first when you create an account. Therefore, you may have to wait a few days before they become fully verified and active.
Given that Chime isn't a traditional bank, processing money transfers is slower than the time it takes when moving money from one traditional bank to another.
Are There Any Limitations Using Chime With Zelle?
There's no daily limit as to how much you can transfer per day but there's a weekly limit. You can only transfer as much as $500 per week.
Unlike traditional banks, you can transfer thousands of dollars per week when you use Zelle. For instance, Bank of America has a limit of $3,500 and $2,500 for Wells Fargo per week.
What Are The Pros And Cons Of Using Zelle With Chime?
Just like any other peer-to-peer banking app, using Zelle with Chime comes with its own sets of pros and cons.
The advantages are as follows:
Zelle is secured. Your transactions are encrypted, which means nobody can see any of your transfer details.
It's easy to move money.
It's free to use. Unlike other apps, Zelle doesn't charge any transfer fees.
Both Zelle and Chime offer live customer support.
The disadvantages are as follows:
Chime isn't natively supported within the Zelle app.
Chime has a low weekly transfer limit of $500 per week.
Transfer time may take up to three days before the money appears on your account.
What Are The Alternatives To Using Zelle With Chime
Aside from Zelle, there are other peer-to-peer apps that work well with Chime. On the other hand, there are also other banking apps that work well with Zelle.
The other alternatives to Zelle that work well with Chime are as follows:
Venmo
Chime works well with Venmo. The process of linking your Chime account to Venmo is similar to that of Zelle.
Generally speaking, it's safe to use Venmo with Chime. Just be sure to create strong passwords and keep your login details from prying eyes.
 PayPal
PayPal is another alternative to Zelle. It's easy to use and secure. You still have to connect your PayPal account and your Chime account.
Cash App
You can use Cash App with Chime, too. Unlike Zelle, Using Cash App with Chime will incur a 1.5% transaction fee.
Android Pay and Samsung Pay
You can use Chime with Android Pay and Samsung Pay. Although there's no transaction fee involved, you need to have an active data play to use the service.
The other alternatives to Chime that work well with Zelle are as follows:
Aside from Chime, you can use traditional banks and link them to Zelle. A few of the banks that participate in Zelle are the following.
Ally Bank
Bank of America
Capital One
FirstBank
JP Morgan Chase
SunTrust Bank
Wells Fargo
In Summary
Zelle is a great payment app that lets you transfer money. Meanwhile, Chime is an effective mobile banking app that can help you improve your credit score. It's possible to link your Chime account on your Zelle app to send and receive cash.
Unfortunately, Chime isn't natively supported within the Zelle app. But you can still link them both. Given that Zelle doesn't fully support Chime yet, unlike other banks, linking the accounts isn't as straightforward as it should be. The transfer time may take up to 3 days and the transfer limit is only $500 per week.
Still, Zelle and Chime are still good options if you're looking for more effective ways of moving money online than personally going to traditional banks.