As a stay-at-home parent, you want your children to have the best of everything—from healthy meals to recreational activities, there's nothing you wouldn't do to keep the household happy. Given the rising costs, however, it's essential to remain budget-oriented.
It's also essential to have an extra source of income, no matter the amount. Other people turn to writing product reviews to earn a little more—PPOC.club offers opportunities for the interested.
The product claims to provide users with free products and small incentives for their work. Who doesn't like free stuff? We know we do! So, we looked into official PPOC Club sources and independent sites.
We also reviewed dozens of feedback from real users to gather insights, where we discovered a unique tip for making sure you qualify as a product tester. Before diving into PPOC.club product reviewing, let's set your expectations first, so you don't waste time and energy.
If you're thinking about becoming a product tester and putting your details into any website, you might want to make sure your data is protected first. Scammers can steal your identity with very little information.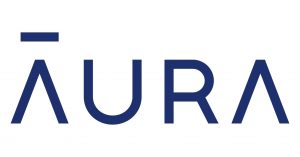 With your identity they can ruin your credit score, take your medical benefits, perform criminal activities and more. That's why you need identity theft protection from a service like Aura, who:
Monitors your SSN, credit cards, bank accounts and more 24/7 and alerts you in case there's any suspicious activity.
Insures you for $1M to make sure your financial situation remains the same.
Provides you with a military grade VPN, password manager and antivirus software .
Protect your data privacy today.
What is PPOC.club?
Does Amazon have product testers? Not officially, but PPOC.club comes close.
Based in Houston, Texas, PPOC.club started its operations in 2017. PPOC means Product Proof of Concept, where users test products and provide insights. In exchange, you can get the product for free, and you can also earn a cash reward.
PPOC.club's main platform is a website where you must become a member to begin product testing and reviews. Users have access to beta products still unavailable to the public. However, its website attests that it works with established brands only.
PPOC operates on an invitation-only membership program, available for users based in the U.S., the U.K., and Germany. Its website describes that it focuses on "maintaining a highly exclusive membership" composed of "highly engaged and enthusiastic shoppers."
Those who wish to join the program will undergo an application process, and you will need to wait for the company's feedback before approval.
How much do you get paid to be a product tester on PPOC.club?
PPOC.club allows you to apply as a product tester via an invitation membership.
Once you log in on the PPOC.club site, you'll receive product reviews on your member dashboard, and you're free to choose which one you want to work for.
However, once you get an invite, you must accept the product test immediately to ensure it doesn't get re-assigned to anyone else. Invites only last for a day.
Once you accept the invitation, you need to order the product on Amazon, pay for it as a "mystery shopper" (an anonymous product tester) and wait for the seller to ship the item.
Depending on your payment method and selected product, you can enjoy between 40% and 100% cashback.
Once you've received the product, you need to accomplish any of the following tasks:
Create a product video
Answer survey questions
Create comparison reviews
Market research
Answer quick polls
All these depend on your chosen products and, of course, the company behind them. You can receive bonus points for each action, although users didn't specify how many.
How much money can you make on PPOC.club?
PPOC.club is extremely selective in its user base, and its website also doesn't reveal much about the platform or how much users can earn.
Many users report getting around $2 for each purchase, which doesn't sound like much. However, the good thing is that they also get to keep the product. If you want, you can also sell the items after you've received and tested them.
Users also report that other microtasks on the platform can pay $0.50, while quick polls can pay $0.24. PPOC.club can also pay per hour, going as high as $10. If you want to cash out, you can receive money through PayPal.
How do you get money from PPOC.club?
PPOC.club primarily pays through the products that users test. However, the catch that puts many users off is that they have to pay for the item initially.
When users buy and test products, they get to keep the items. The good news is that the platform reimburses the money that the testers spend.
Many have received appliances, supplements, kitchenware, beauty products, healthcare items, and more. Although they had to pay for their purchases, they got the money back through PayPal within 12–24 hours.
Aside from the free products, PPOC.club also has a point system that users can convert to cash. Although users didn't disclose how many points they earn per purchase, they stated that they get $10 for every 1,000 points.
Signing up for PPOC.club
Again, it's essential to keep in mind that PPOC.club is an exclusive community, so the PPOC sign-up process isn't as simple as other platforms.
It prides itself on creating a community of only the best and most enthusiastic reviewers, which allows it to maintain credibility over its partner companies. This will enable it to provide valuable insights its partners can use.
Once you get an invite, you still need to register at its website, where you'll set up an account using your real name and address. Once approved, you must verify your email address and contact details. 
Wait! Before you start entering your details in any sites like this, make sure you have identity protection. Unfortunately, identity theft happens about every 10 seconds in the USA.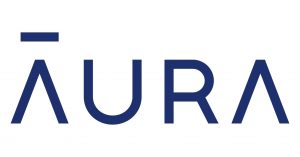 If a criminal gets ahold of your contact details there's no telling what might happen. So, it's best to be proactive about your safety. Aura, our #1 rated identity theft protection service is here to help.
They will ensure you know exactly when your data is being used suspiciously so you can stop the criminals in their tracks together.
You'll have a dedicated security expert on your side to guide you through the process of reclaiming your identity.
You'll also enjoy reduced spam and robocalls when Aura lobbies for your contact details to be removed from databases .
Just like locking your home, you need security for your data too. Be protected with Aura today.
Reaching success on PPOC.club: Tips and tricks
To up your chances of becoming a PPOC member, keep the following things in mind:
Since the platform thrives in product reviewing, applying with some product review experience can help up your chances of approval.
PPOC declares that it has engaging and enthusiastic product testers, which is exactly what you need to be. You need to show passion for reviewing not just products but helping businesses improve.
Patience is vital, as you must get an invitation before enjoying the perks. While signing up can help you get in, you go through an application process that may end up with a rejection email—so don't lose hope!
PPOC.club's pros and cons
We've found that it's essential to look at the benefits and disadvantages of platforms, no matter how promising they can be. Although highly exclusive, PPOC.club is no exception. Let's take a look at the platform's pros and cons.
Here are some of the things users like about PPOC.club:
You get free products.
You can get compensation for submitting surveys and insights.
You help brands and companies improve their businesses.
We've found that PPOC.club lacks in these aspects:
The sign-up process is tedious and unwelcoming.
You will pay for a product first, which may not be ideal if you need the money for more important things. You'll have to wait for the reimbursement.
You need to put in the time and effort to test the product to create a good review.
Some users state that you'll only get money for positive reviews.
PPOC.club: User reviews and complaints
We've uncovered mixed reviews about PPOC.club. While the club exclusivity continues to drive interest, existing members complain about an important thing—you need to pay for a product first.
You'll need to use the money before beginning testing or writing reviews in exchange for rewards. This is something to watch out for—you're here to earn money, not spend more.
Although many users on independent sites like Reddit state that the website isn't a scam to its users, it harms the genuine nature of product reviews on Amazon.
Users also complain that its website can be challenging to navigate. The interface can be confusing and disheartening for new users.
Are product testers always paid? Some users also report that while they do full product refunds plus rewards, PPOC will only pay you if you submit positive reviews. Anything less can affect your eligibility for the rewards.
Other users also report that you must be patient, as invitations don't come by easily.
Alternatives to PPOC.club
Understandably, PPOC.club isn't for everyone, so here are some alternative platforms for you to check out:
Through BzzAgent, product testers can receive free products by posting reviews on social media. Members can get up to three items yearly for testing, but you won't get paid in cash—only the products.
Apart from the products you can review, Clicks Research also allows members to earn points to exchange for gift cards. It also has a survey site, making it easier to earn extra. However, you must wait at least a month to receive your payment.
Final verdict
Is being a product tester on PPOC a legitimate job? The platform isn't a scam, but you won't earn much, either. From our research, we don't think PPOC.club is worth your time.
Aside from the time-consuming sign-up process, shelling out money is counterintuitive, especially since there are no guarantees you'll receive a full refund. If you need to write positive reviews for mediocre products, it's not worth it!