This post may contain affiliate links. Which means we may earn a commission if you decide to make a purchase through our links. Please read our disclosure for more info.
So you received a gift card. Great! Unfortunately, you don't shop at that particular store. If you're not going to use it, what now?
You can exchange them for cash or change them to another kind of gift card.
You can actually do this not only in stores but also online.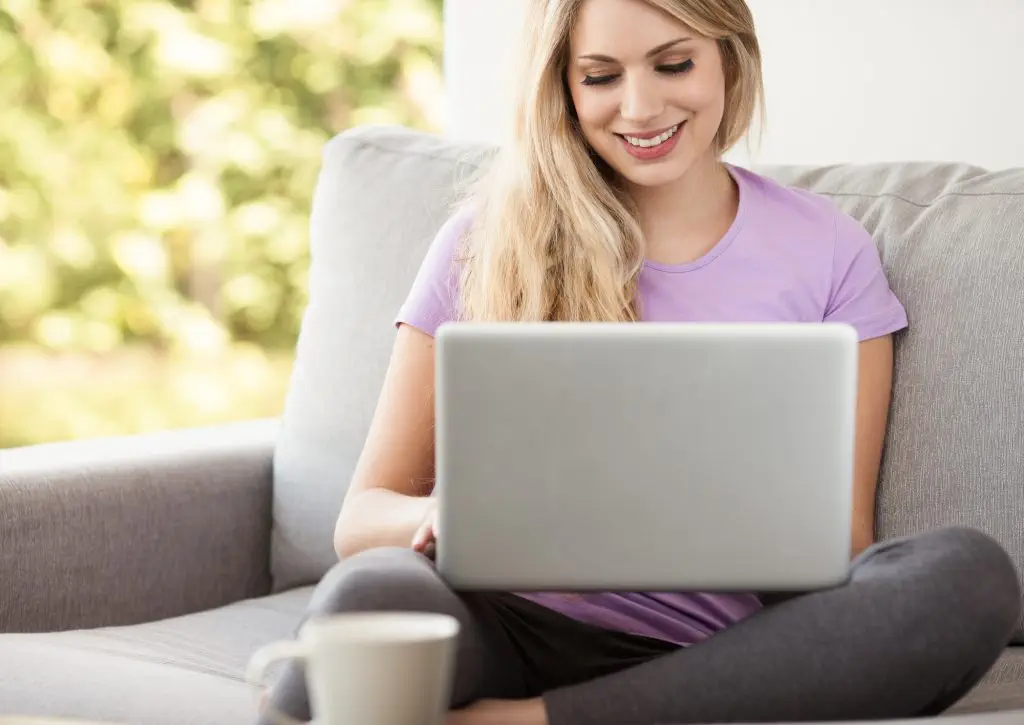 We know it's a waste to have gift cards that you're not going to use while feeling the pressure of the card's expiry date drawing closer. We wanted to find the best exchange kiosks that offer the highest price.
In this article, we compared dozens of gift card exchange machines and websites and analyzed reviews from real customers.
You can avoid being pressured to spend your gift card on items you don't really need, so keep reading without skipping.
Where to Find Gift Card Exchange Kiosks Near You?
You can check out these locations to get cash for your gift cards or exchange them for another gift card that you can actually use.
These are popular and big stores, so you're likely to find one near you.
1. Target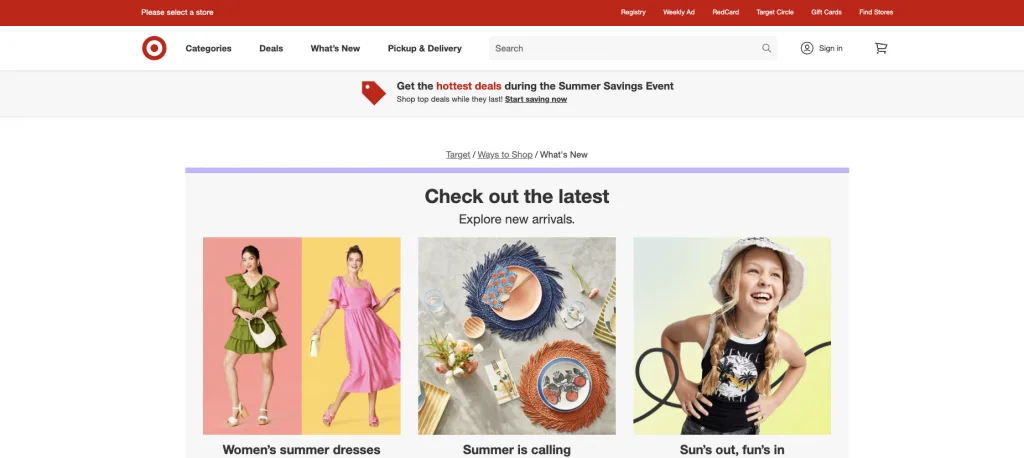 Target accepts gift cards from over 100 restaurants and stores. There's also no minimum amount required for the store to take them.
Here's how you can accept a Target gift card for your current one:
Visit Target's Store Locator page to find the nearest store in your area. You can contact the branch and ask the staff if they participate in the Trade-in Program.
Go to the store's Electronics Department and double-check whether you can trade your card.
Hand over your gift card so the store associates can scan it. After scanning, they will tell you how much the card is worth.
Swap the gift card if you're satisfied with the offer. If not, you can check out the other locations listed here.
Meanwhile, Target has a different exchange process for Visa gift cards.
Call the nearby store to check if they have gift card exchange machines.
Go to that location and look for the kiosk, which looks like an ATM.
Provide the card's details, then accept the offer that you want and wait for the voucher to be printed. If not, you can cancel the transaction.
Get the voucher from the machine and give it to the cashier.
Wait for the cashier to give the money indicated on the voucher.
There are no fees posted on Target's website, but it's pretty standard for stores not to give the full amount of your gift card when you exchange them. For example, you can usually get $8.25 from your $10 card.
2. Walmart
Walmart also accepts gift cards from various stores. The website doesn't show the required minimum balance and transaction, so it's best to contact nearby stores.
You can get $8 from your $10 gift card, which is almost the same as Target's offer.
Here's how to exchange Visa or store gift cards at Walmart:
Visit Walmart's Store Finder, then inquire if they have exchange kiosks.
Enter your card's details on the machine, then check if you're satisfied with the offer.
Follow the same steps from Target's exchange process.
Walmart also partnered with CardCash to allow customers to sell their gift cards. We'll discuss how to use the said website in the second part of this article, so keep on reading.
3. Safeway
Safeway has almost the same process as Target and Walmart. You can get $7.5 to $8 from your $10 card.
Go to the Store Locator page to enter your zip code, state, or city.
Contact the store if they have an exchange kiosk.
Type the card's details into the machine and decide if you want to take the offer.
Get the voucher and present it to the cashier to get the money indicated.
If there's a nearby Safeway around your neighborhood, then you might want to try this convenient process.
4. Kroger
Kroger allows you to buy a new gift card using your current one. You can do this in-store and online.
Here's how you can buy a Visa or another store's gift card at Kroger's website.
Go to Kroger's Gift Card page, then type the brand you want on the search bar.
You can also tap "Buy Gift Cards" on the top menu to choose from a brand's collection.
Choose if it's for you or someone else, as well as the card's amount. After that, provide your name and an optional message.
Click "Proceed to Checkout."
Use your current gift card's details to purchase the new one.
The store also lets customers buy gift cards in-store. You can visit Kroger's Store Locator page for the nearest branch in your neighborhood.
Choose a new gift card from the store. You can select a card with the same amount or go for one with a higher price and pay for the excess amount.
Go to the cashier and give your old gift card to pay for the new one.
Kroger, like Walmart, provides a quick way for you to trade your gift card, but it doesn't allow you to get cash for it. If you need instant money, you need to offer your gift card to other places.
5. Walgreens
Walgreens only allow gift card exchange in some states. Also, you can only get cash for your card when the balance is below a certain amount.
Walgreens has a Store Locator page that you can visit to find the nearest locations in your area. You can also use the box below for an easier process.
You can check out the table below as a guide, and the full list is on Walgreens' Gift Card page.
| | |
| --- | --- |
| State | Cash on request if balance below |
| California | $10 |
| Colorado | $5 |
| Maine | $5 |
| Massachusetts | $5 |
| Missouri | $5 |
Here's how to cash in your gift card at Walgreens:
Use Walgreens' Store Locator to know the branch's telephone number and inquire about the gift card exchange program.
Visit a Walgreens store located in any of the states mentioned above.
Go to the cashier and say you want to cash in your unused card.
Take note that Walgreens has the same process for Visa and store gift cards. You can also expect to take only $7 to $8.5 from a $10 card.
Walgreens has a limited cash-in program compared to other retailers. This offer is only available in 10 states, so if you don't reside in those places, you can choose from various options in this article.
6. GiftCardBin
GiftCardBin accepts almost any gift card. Here's how to get cash in exchange for your card:
Go to the website, then tap "Sell."
Click "Find a Location Near You" to be redirected to GiftCardBin Store Locator.
Type your zip code, city, or state to find the nearest center. Currently, the company has 600 partner locations in the US.
Take your unused card and bring a valid ID to the GiftCardBin exchange center.
GiftCardBin has a 2.5 rating on Trustpilot. It also has a 3.5 score on Better Business Bureau. Due to this low score, it's recommended to go to the physical locations so you can immediately get your money.
Some users reported getting over $100 of cash in exchange for gift cards from various stores, but there are also complaints of not receiving their money.
It would be safer if you personally hand over your card to collect your money instantly.
Although GiftCardBin offers a straightforward process, it has a low rating, especially for online transactions. You might want to try other stores if you wish to have a more secure way of selling your gift cards.
Where to Exchange Gift Cards Online?
If you wish to cash in your cards online, try using the following websites.
1. EJ Gift Cards
You can turn your gift card's available balance into cash by using EJ Gift Cards' website. It has a 4.1 rating on Trustpilot with 1,659 reviewers.
Here's how to use the site:
Go to the website, then tap "Sell Gift Cards" on the top menu.
Enter the card merchant, balance, and quantity on the next page.
Click "Add Offer" to see how much you can get from the card.
You'll be redirected to another page if you accept the amount indicated.
Type the card number and PIN to proceed to payment.
We entered Walmart and Costco gift cards with an available balance of $10 each, and we found out that EJ Gift Cards offered $6 for Walmart and $5 for Costco.
2. Card Cash
CardCash partners with Walmart and other brands, such as Amazon and Starbucks, to buy and sell gift cards. The website has a 3.6 rating on Trustpilot with 3,018 reviews.
Here's how to use the website:
Visit CardCash, then tap "Sell Gift Cards" on the top menu.
Type the store's name and the card's balance to see CardCash's offer. CardCash automatically refreshes after a few minutes to show the updated amount you can receive.
If you click "Get Cash," a pop-up will appear, asking you to select from "Mailed Check," "ACH Payment," or "PayPal Express."
But if you choose "Trade for Walmart," the website will redirect you to another page. You need to type the card number and PIN for a successful transaction.
We entered $10 gift cards from Walmart and Costco. We also discovered that CardCash offers $8.55 for Walmart and $8.75 for Costco. These are higher amounts than EJ Gift Cards provided.
3. GiftCash
GiftCash has a 4.0 rating on Trustpilot with 542 reviews. The website allows you to sell your gift cards online, but we found out that GiftCash only accepts cards worth $25 and above.
Go to the website, then tap "Sell Gift Cards."
Type the card provider, balance, and quantity.
Click "Add Cards" to see the offer, then log in to proceed to the payment portal.
We found out that GiftCash offers $21.50 for a $25 card, so it collects almost the same fees as CardCash.
4. GameFlip
GameFlip allows you to sell gift cards from brands such as Target, Starbucks, and DoorDash. It has a 3.4 rating on Trustpilot with 1,272 reviews.
Go to the website, scroll to the bottom, then click "Sell Gift Cards."
Tap "Start Selling" on the next page, then select "Gift Cards."
The website will ask you to sign since you'll be the one who will communicate with the buyers.
GameFlip has a more complex process since you need to talk to the potential buyers, but that means you can control the selling price.
5. CardSell
CardSell has a similar process to EJ Gift Cards, CardCash, and GiftCash since you only need to input the card details. After that, you can view the offer for your cards.
Some users said that the website gives back almost 60% to 70% of the total amount, which means that if you have $10, you can get $6 to $7 off of it.
6. CardKangaroo
CardKangaroo has a different approach to buying and selling gift cards because you need to mail your cards to the company.
After CardKangaroo receives your card, you'll be paid through check or PayPal. Most of the reviewers on Trustpilot said that the website is reliable and that they received their money quickly.
How do Gift Card Exchange Kiosks Work?
Companies buy your gift cards and sell them for a slightly higher price to generate income. That's why you can only get a portion of your card's balance. They also partner with retailers and restaurants to make money.
What are Other Ways to Exchange Gift Cards?
Aside from exchanging gift cards for money, you can also give them to your family and friends. This way, you can save on buying presents.
You can also buy items using the gift card, then sell the product to another person. This money-saving technique is best for cards that are expiring soon.
You can also trade the cards on Facebook, Craigslist, Instagram, and other social media sites.
Can You Easily Cash in Your Gift Cards?
Yes, there are numerous ways to receive money in exchange for your gift cards. Knowing a lot of options allows you to earn more.
Instead of letting your gift cards expire, you can visit websites or use kiosks at different establishments to cash in your cards. You can choose from Target, Walmart, Safeway, Kroger, Walgreens, and GiftCardBin.
If you want to avoid commuting, you can visit EJ Gift Cards, Card Cash, GiftCash, GameFlip, CardSell, and CardKangaroo.